Port course offers opportunity to Tilbury people to get back into work
---
By Neil Speight
Posted: Wednesday, 22nd September 2021 8:57 pm
---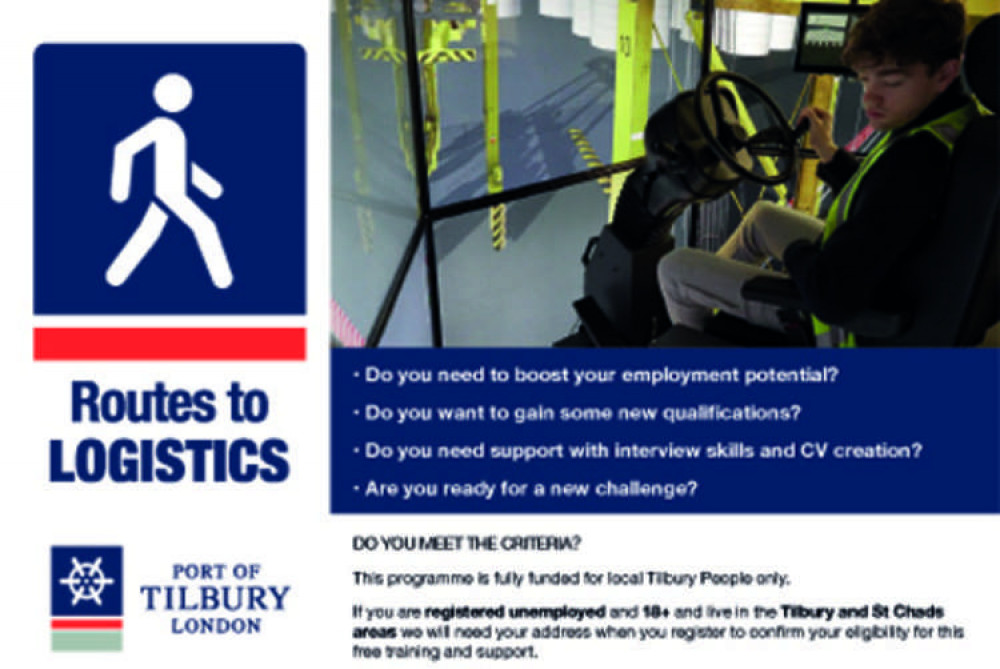 Latest Tilbury News
AN opportunity for residents of Tilbury to take a step on the career ladder at the town's port has been highlighted.
The next course offered by the 'Routes to Logistics' programme, a free training scheme for the local Tilbury community delivered by the Port of Tilbury which offers back-to-work training and support, starts in November and local residents are being encouraged to sign up now.
A spokesperson for the scheme says: "Register for our next course on 8 November or drop us an email and we will give you a call within three days to see how we can help with back to work skills and training ASAP.
"To register and for more information please email [email protected]"
Routes to Logistics will run introductory training courses of up to three days or online learning, getting people work ready with a keen focus on the transport and logistics industry with the aim of building people's career aspirations and developing follow on support and training, tailored to the individual to help them get back into the workplace.
The course includes access to key accredited courses including first aid, health and safety, forklift novice licence and an IOSH Managing Safely (in ports) course with additional e-learning modules that can be accessed remotely and cover all aspects of personal development, accredited health and safety, and aspects of the logistics industry.
If you are registered unemployed and are 18 or above and live in the Tilbury area you will qualify for the course.