Thameside exhibition looks back at impact and legacy of key war events on Thurrock
---
Thurrock Thameside Theatre, Orsett Road, Grays
3rd Sep 2022 - 30th Sep 2022
UNTIL Friday 30th September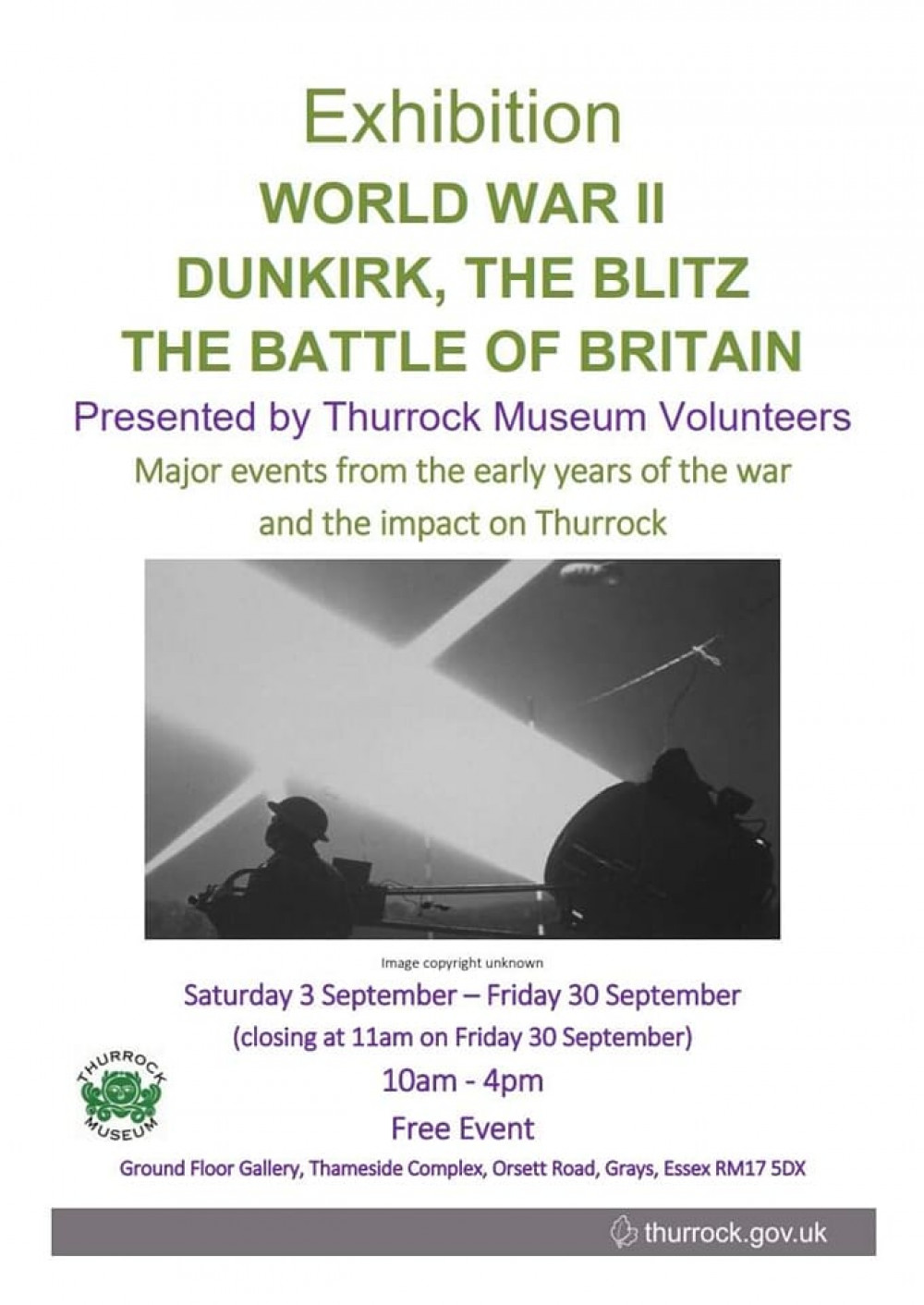 AN exhibition at the Thameside Complex in Grays highlights some of the major events in World War II including Dunkirk, The Blitz and the Battle of Britain.
Presented by Thurrock Museum Volunters and staged in the ground floor gallery at the Thameside COmplex on Orsett Road, Grays, the exhibition looks at those events and their impact on Thurrock.
It is free to visit and will open on Saturday, 3 September and run until Friday, 30 september.
It will be open from 10am to 4pm each day, with the exception o Friday, 30 September when it will close at 11am.
Add your Thurrock event for FREE here!
Nub It