Acacia Tree Services
---
By Neil Speight
Posted: Thursday, 19th November 2020 6:55 pm
---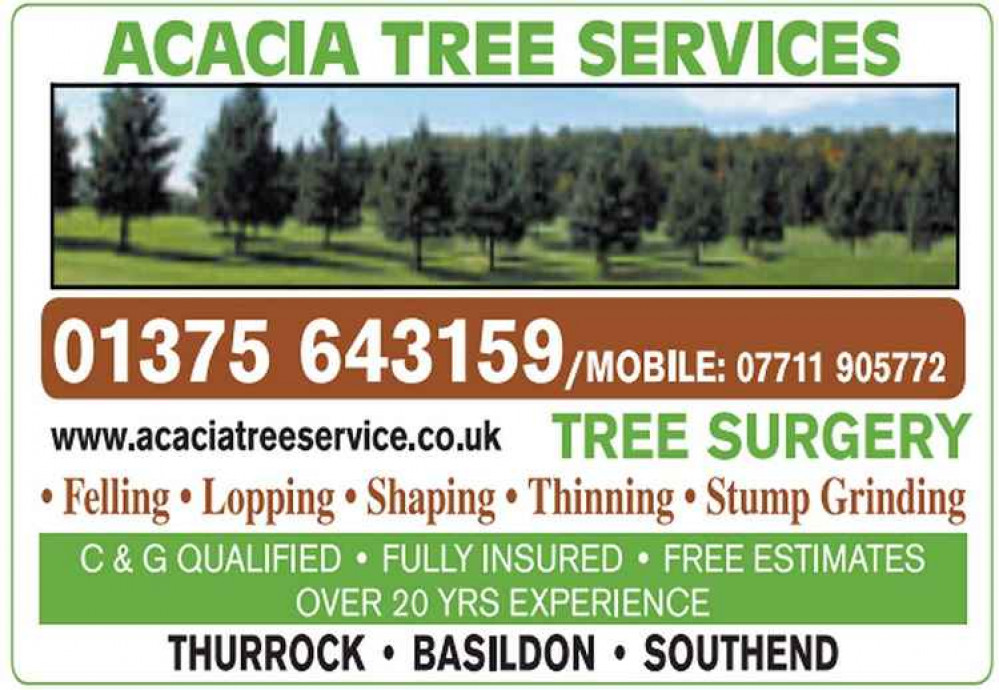 Garden Services
19 Gordon Road, Corringham, SS17 7QY[.
We provide all types of tree work, stump grinding, fencing, turf laying and all garden landscaping throughout South East Essex. Please explore this site to discover more about the services we provide. If you have any queries or would like to arrange a free estimate please feel free to get in touch.
Stump Grinding - When a tree has been felled, we can use a machine to grind the stump area to below ground level. This is commonly undertaken to minimise the trip hazard in areas where it may pose a risk or allows replanting or construction work to take place. Our fleet of stump grinders enables us to tackle stumps of any size.
Fencing - We can source your chosen fence style. Install fencing to the highest standard as well as avoid slanting or skew installations. Ask for our most competitive rate.
Turf Laying - We excell in laying turf to even out your ground and provide a beautiful scene in your garden.
Landscaping - With years of experience and knowledge of what is fashionable and in season we can expertly landscape your garden for you. From helping you select plants that are beautiful and make sense to placement, planting etc.
Call us: 01375 643159 or 07711 905772