Thameside Taxis
---
By Neil Speight
Posted: Tuesday, 28th April 2020 7:51 pm
---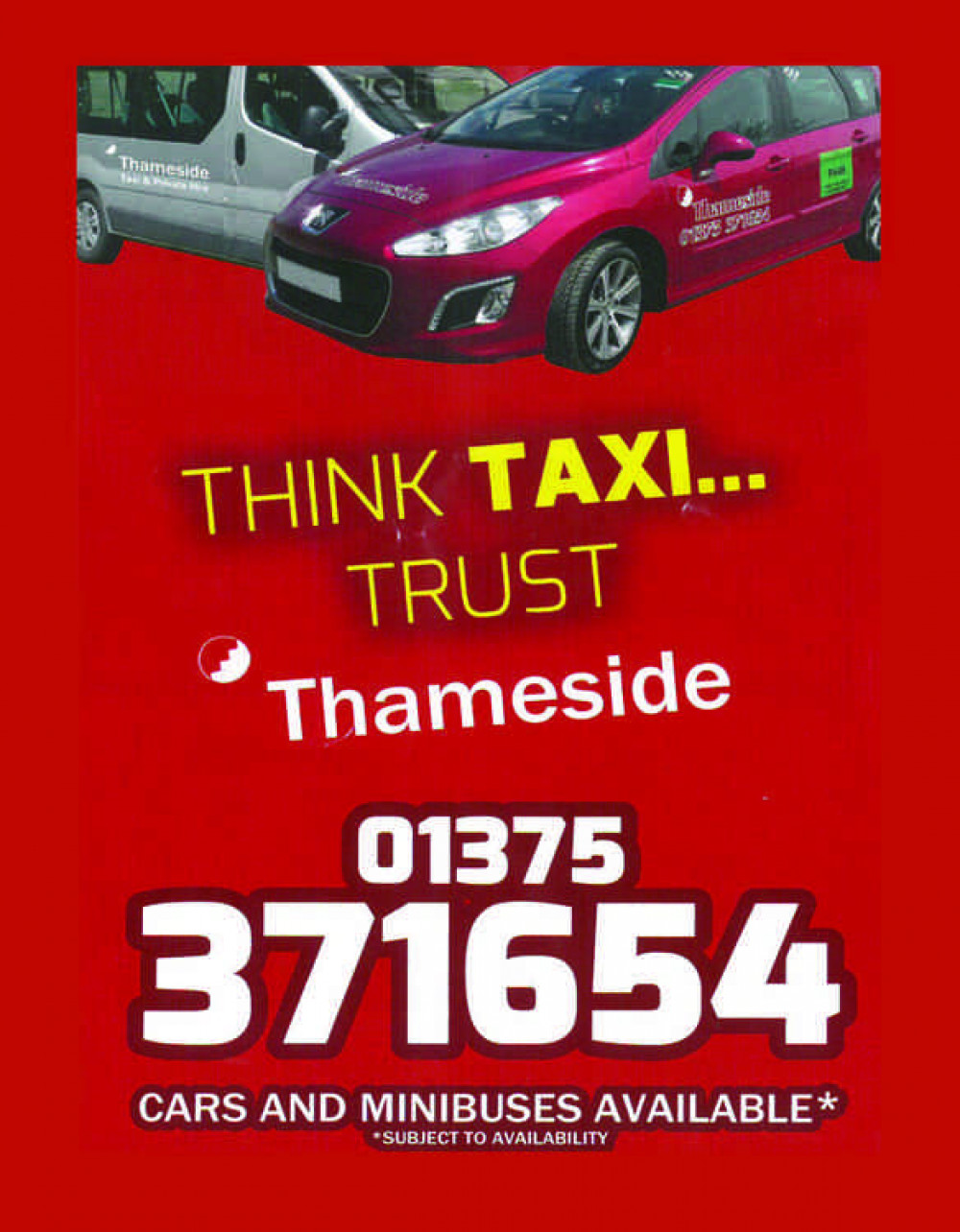 Taxis
Welcome to Thameside Taxi's. Based in Orsett Road, Grays we are a fairly young taxi company that has been trading over ten years. We are a family run business who have extensive knowledge of the industry having grown-up with parents and family that also run taxi companies.
We are one of just a few taxi firms in the Thurrock area who have their own dedicated mechanical department. We perform weekly checks on our vehicles which ensures our vehicles are safe, clean and always looking and performing their best.
Unlike some mobile app-based taxi companies, all of our staff are fully licensed by Thurrock Council and have had to undergo a scrupulous application process to gain their respective badge. This includes a local area knowledge test, medical, full background check (known as a Disclosure and Barring Service Check - previously known as CRB). They also have additional training including working with people with disability, young children and also vulnerable persons. All of our drivers speak perfect English and some are even multi-lingual.
If you are looking for a taxi firm in the Thurrock area that are literally going places, then choose Thameside Taxi's today.
Think Taxi - Trust Thameside.