Arsonists who attacked new play area condemned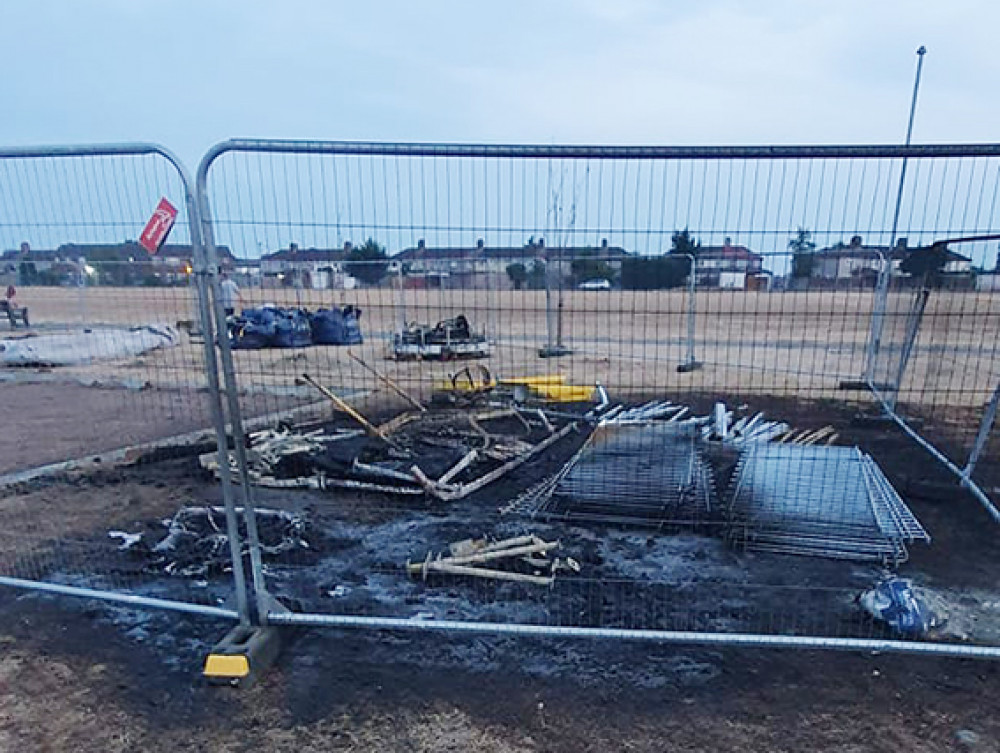 THURROCK Council leader Rob Gledhill has condemned those responsible for torching play equipment which is being installed at a borough open sapce.
On Saturday evening equipment which is in the process of being installed at the Heath in Chadwell St Mary was destroyed in a fire.
Cllr Gledhill said: "Mindless destruction like this affects the whole community and could mean that much-needed play equipment may not end up being installed and £10,000's of taxpayers' money wasted. Also, with much of Thurrock's open spaces parched it could have caused a much larger wildfire.
"I would urge anyone with any information regarding this incident to contact Essex Police on 101 or FireStoppers on 0800 169 5558 anonymously."
Chadwell St Mary ward Cllr Adam Carter added: "It deeply saddens me that this has happened, getting the play equipment installed was fought for by local residents with the support of the Council. I have contacted both the police and the Council about this and would encourage anyone with any information to do the same."