Crafty way to spend a day in Corringham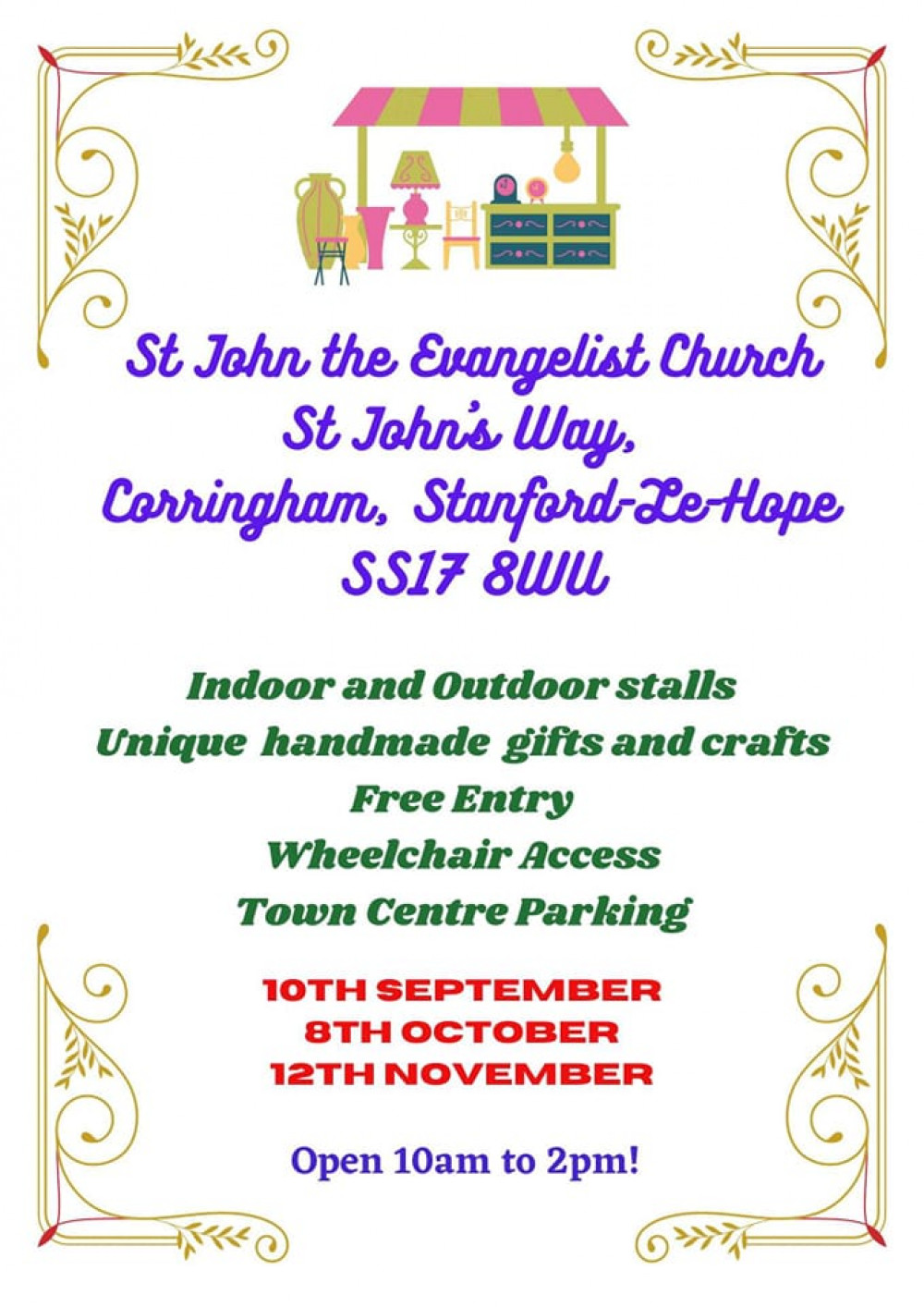 THE first of three fairs will take place at St John the Evangelist Church on St John's way in Corringham this weekend.
Saturday, 10 September will see the church open its doors with craft stalls offering handmade gifts and crafts.
The event takes place from 10am to 2pm and admission is free.
Other fairs will follow on 8 October and 12 November.