Derailed station project is back on track says council director in report to scrutiny committee that appears to rewrite history and glosses over increased costs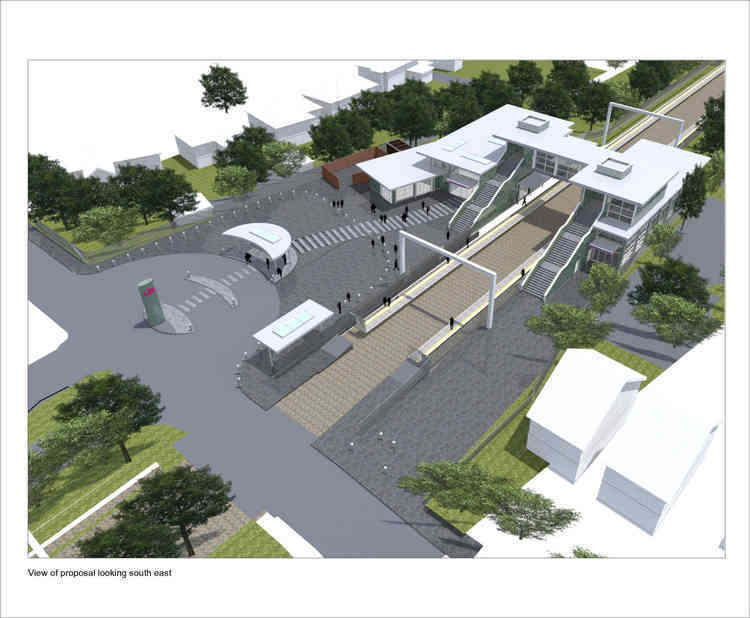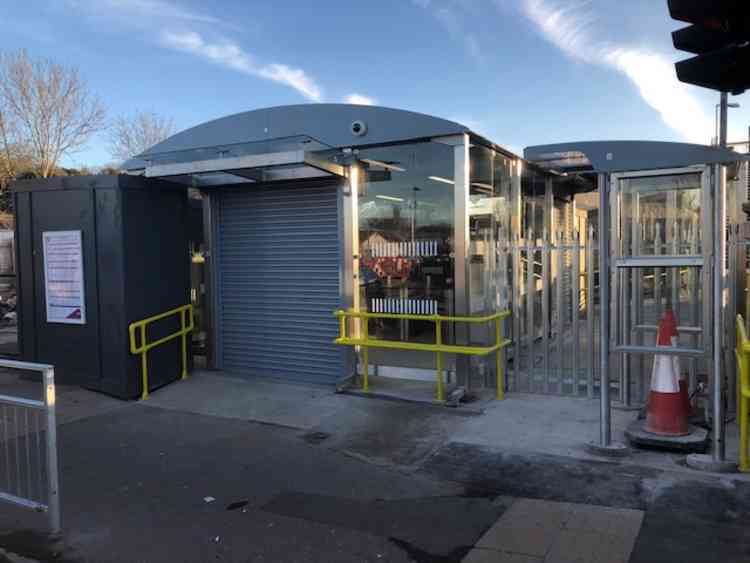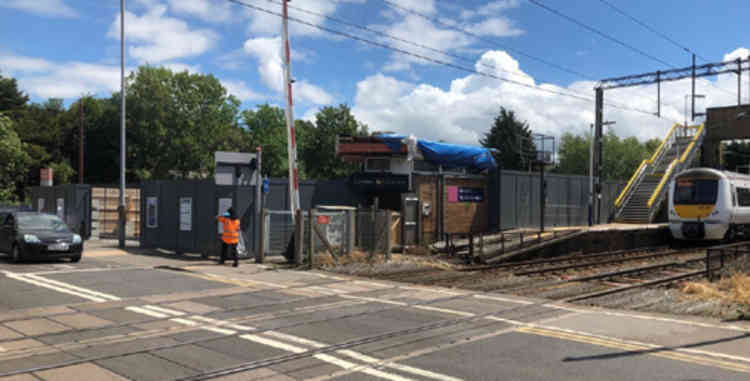 A PERSONAL and EXCLUSIVE report and comment by Thurrock Nub News Editor Neil Speight
____________________ IN a masterpiece of bureaucratic gobbledygook Thurrock Council's Assistant Transport Director has produced an upbeat report on the much-delayed, botched and overspent plan to rebuild Stanford-le-Hope's railway station. Next week's meeting of the council's Planning, Transport Regeneration Overview and Scrutiny Committee will be presented with the report of Anna Eastgate who carries the title of Assistant Director of Lower Thames Crossing & Transport Infrastructure Projects. And pockets a £100,000 a year salary that goes with it. She was called before the scrutiny committee by its chairman to explain the sorry state of the project that was originally due to be completed last year with a new 'state of the art' station and a new traffic management system. Rather being a buzzing, modern 'transport interchange' the station rebuilding remains stalled and design plans have yet to be approved after a rescue package for the scheme was put in place. That package was needed when it became clear that engineering plans for the original design were not only seriously flawed – they were massively under budgeted. Unfortunately that was only revealed after demolition crews had moved in and demolished the station's buildings. For months it was unclear what was going to happen before, as Thurrock Nub News exclusively reported in May
a plan was hatched to buy adjoining land currently occupied by the Daybreak Window company to expand the car park and allow for a new turning facility for buses and traffic.
The new scheme ticks all the boxes – even if it comes at a cost of around £4 million when fees are factored in! And it was a purchase declined by the council's planning team when it was offered to them for much less money a couple of years ago! Ms Eastgate has nevertheless glossed over the failings and come up with a report that suggests everything is now going to be OK. And it also appears she has rewritten history. When the project first went off the tracks in early 2018 the council's regeneration portfolio holder Cllr Mark Coxshall similarly put a sticking plaster on the problems and stressed that the derailed project would be delivered by September 2019. In her report on Thursday, Ms Eastgate tells councillors: "There are no delays with the programme currently as the original proposed completion date was August 2021." She backs that up with a snippet of information that appears to have come from the Plain English Campaign's infamous
Gobbledygook generator.
She says:
"The original budget for the scheme was £19.09m which includes an additional £4m approved by Cabinet in February 2019.
"The scheme is currently in development and as the detailed design is progressed, the cost model will also be developed to provide an out turn forecast. The scheme is currently projected to be delivered on budget and is being brought forward in consultation with feedback from local residents and other stakeholders who are all supportive of the direction of travel based on the information shared so far. "Whilst the pause and reflect has removed some float from the programme, the inconvenience experienced by users of the station as a result of a pause in construction activity, will be outweighed by the much needed and improved facilities that will be delivered as part of this revised scheme. " In short she means the new station will get built and a car park and turning circle completed – all within the new budget of £19 million – significantly over the original estimate – by August next year. Residents of Stanford-le-Hope and wider Thurrock and members of the council have been vocal in their criticism of the council – which took until January this year
to apologise for the complete mess it has made of the project,
never mind accept any blame. And it appears that if any further faults happen, it won't just be the council's fault as more people are being brought on board to manage the project. Ms Eastgate rounds off her report by saying it is now a community-driven project. She says: "The recent pause and reflect exercise has meant that the revised scheme has been developed in consultation with key stakeholders, local residents and ward councillors resulting in a much improved scheme for the local community, incorporating all of the key benefits identified whilst providing much needed additional parking for commuters and local residents since the loss of the King Street car park. "A new Project Steering Group has been set up comprised of representatives from the key stakeholder group, local resident representatives of Chantry Crescent and Runnymede Road and officers. "Inviting residents onto the Steering Group to shape and influence the progression and delivery of the scheme is a recent development in the project, but one it is expected will serve to enrich the quality and delivery of scheme and harness local knowledge and views. "Officers continue to engage with ward councillors who have been kept appraised of developments throughout."
Related stories include:
Council hints at station escape plan.
[L] https://thurrock.nub.news/n/thurrock-nub-news-probe-finds-drivers-can-use-stanford-station-car-park-to-drop-off-without-paying---so-why-are-thurrock-council-and-ncp-keeping-it-a-secret-and-not-putting-up-any-signage-is-cash-more-important-than-safety [L+] Car park ticket fine U-turn.