Lack of transparency and cynicism goes on as council appears to be planning to prolong battle to hide its cash secrets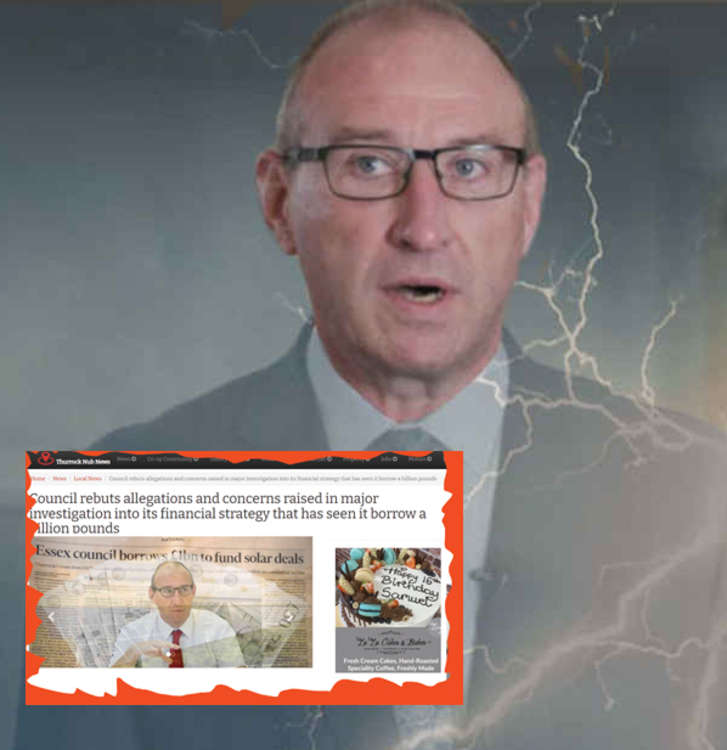 The council's financial director Sean Clark has been the epicentre of a two year storm about borrowing and investments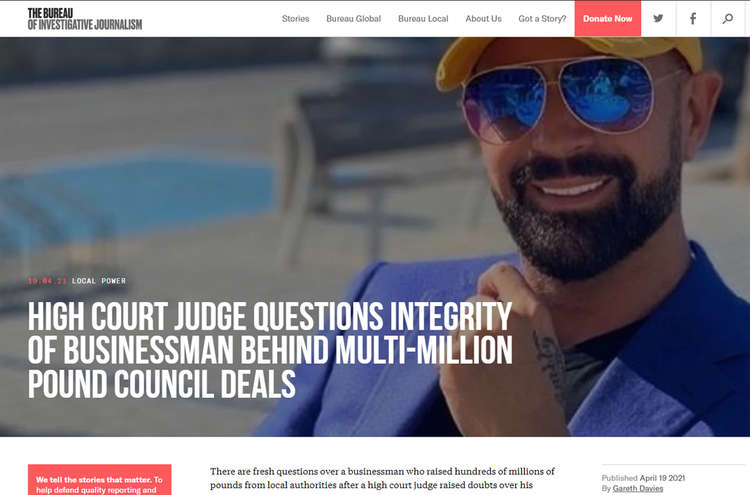 When the media finally forced the truth out about one of the council's questionable deals. How many more secrets are there?
DESPITE a recent flag-waving announcement about transparency and keeping the borough public informed, Thurrock Council's ruling Conservative group are reported to have sanctioned another round of a potential expensive legal battle to keep their secrets intact.
Since the beginning of 2020, when we exclusively broke news of the council's huge borrowing, Thurrock News has kept a spotlight on the authority's borrow to invest strategy which has since seen it build up debts approaching £1.5 billion.
During the same time the council has fought tooth and nail to stop being forced to reveal where it has invested the cash it has borrowed from a number of sources.
While some of the investments have paid decent dividends others have fared less well and the security of the many tens of millions Thurrock has invested in some projects appears to be in jeopardy. At least one company the council has invested in, Pure World Energy, has warned it may not be able to return the stakes organisations have invested in it. That would mean a loss of many millions to Thurrock Council.
However, full details of where the money is invested, what the risks are – and who has benefitted from commission and bonus payments, remains a secret.
So too, does information about who the council has been working with and who it has paid commission to – though media pressure did reveal that one beneficiary of the council's investment largesse was broker Liam Kavanagh – a man roundly condemned by a high court judge who examined his dealings and payments from Thurrock Council.
Mr Kavanagh pocketed around £5 million from the council. Mr Justice Henshaw said he was "very likely" the source of misleading information which led Thurrock Council to pay £5m of taxpayers' money as commission to one of his businesses during a deal relating to 19 solar parks! See report here.
It was produced by the internationally renowned Bureau of Investigative Journalism has also been a keen follower of the council's strategy and has pressed the authority, without success, to give details.
In March last year the Bureau was successful in a legal application to an information tribunal, which ordered the council to release details.
The council declined to do so and launched an appeal against the decision – which it lost. That decision was reached just before the year end and the council was widely expected to have to open its books.
Last week it made what appeared to be a preparatory announcement towards a more transparent approach to its financial dealing when it championed its successful investments and announced it had created new pages on its website to bring more openness to the situation.
However, examination of the 'new information' showed it is only in summary form and lacks any detail. And the vast majority of the summary information was already in the public domain via the council's annual statement of accounts – though the council's official annual audit has yet to be signed off because of complaints and concerns about their veracity!
And far from accepting the decision of the appeal tribunal – and reportedly against the senior legal advice it received from its own advisors – the council now appears to be pressing on with a further appeal to a higher tribunal.
That is not only a delaying tactic in terms of transparency, it is also likely to be an expensive process.
And one that has already been condemned by the leader of Thurrock's Labour opposition, Cllr John Kent.
He says: "This is pretty cynical. There is nothing in the so-called new information that hasn't already been put out there and is in the accounts.
"There is nothing new in the council's statement. We already knew the Conservative debt mountain stands at, almost, one and a half billion pounds. We know it costs £16 million a year to service that debt and we know that it will have to be paid back in the end.
"What we don't know is just where, at least, three quarters of a billion pounds of our money has been invested, how secure those investments are or just where the axe will fall as the Conservatives try to fill the £34 million black hole in the council finances.
"And we now believe the Conservatives are putting this out at the same time as they are wasting council tax payers' money fighting a legal battle to try and withhold far more crucial information."
The council and senior relevant councillors have declined to comment to Thurrock Nub News.