New £125 million loan raises more concern as borough borrowing continues apace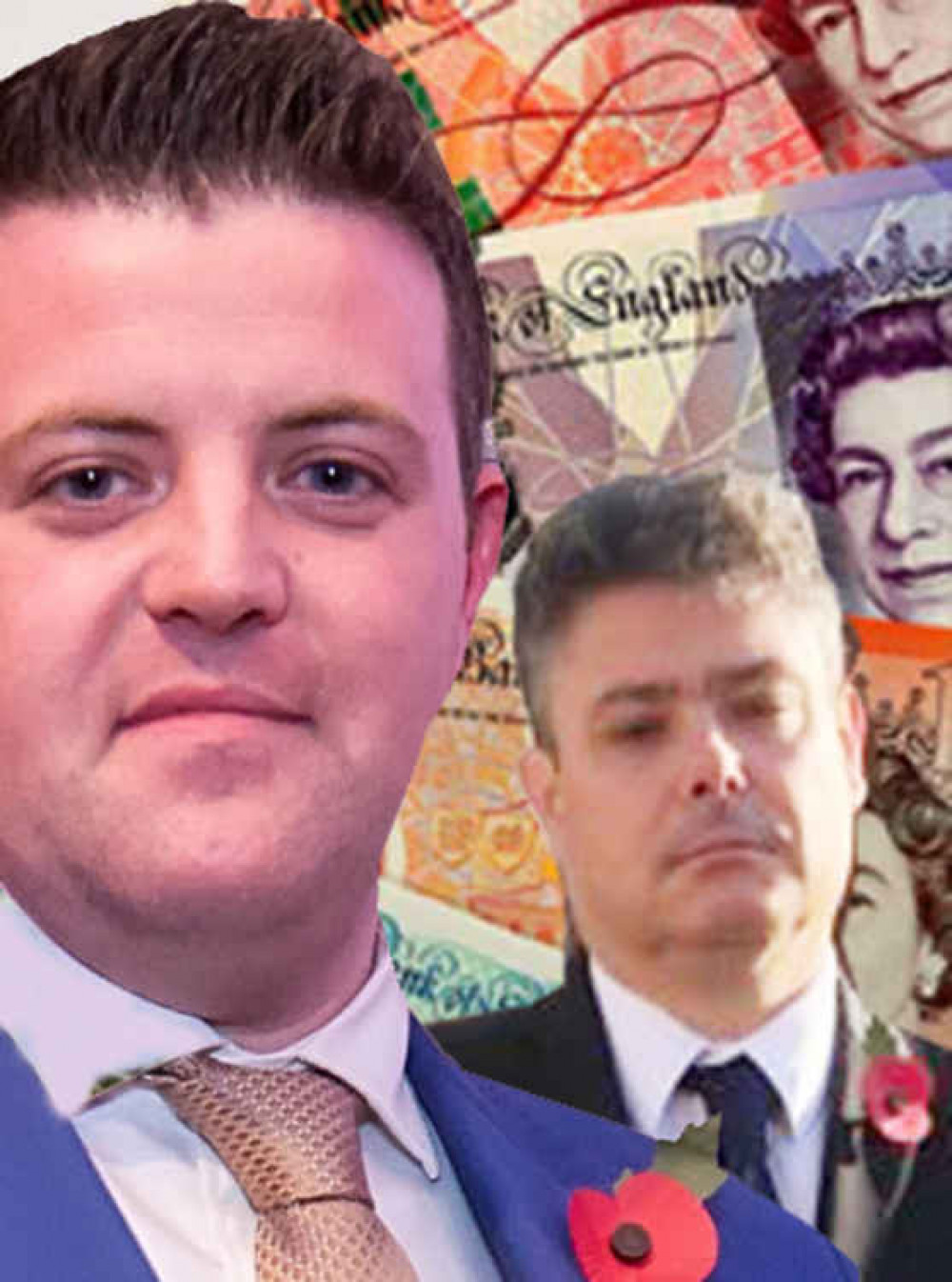 Cllr Shane Hebb ()left) has defended Thurrock Council's borrowing strategy, but Labour leader John Kent is increasingly concerned as loan money continues to pour into the borough
THURROCK Council has taken out another huge loan, borrowing 125 million pounds to add to the controversy surrounding its policy of borrowing to invest.
For almost a year the council has been at the centre of media and municipal interest as its strategy of borrowing more than a billion pounds has been put under close scrutiny - with opposition councillors at the authority increasingly worried about what is happening - and the secrecy that surrounds the borrowing.
Only last month the borrowing - which was first unveiled in an exclusive Thurrock Nub News story in January - brought more focus on the council as the drama of civil court action involving hundreds of millions of pounds of its investment was played out in court.
Now it has been revealed the council has borrowed another £125 million from the Public Works Loan Board, which it has to pay back in two years at an interest rate of 1.77%.
It is unclear whether the council is refinancing existing debt or using the loan for other purposes and it has declined media requests to give out information about the latest borrowing.
As recently as July, the council's debt was estimated at £1.4 billion, a position defended by its finance portfolio holder Cllr Shane Hebb, who said: "Thankfully, Thurrock Council is better placed to face the upcoming financial challenge than many local authorities thanks to our prudential financial planning, largely enabled by an innovative approach to commercial investment.
"Our commercial investments are continuing to deliver income and they have allowed us to go above and beyond what is expected of a council in previous years."
However, the leader of Thurrock's Labour group, Cllr John Kent, is increasingly concerned about the level of borrowing - and the secrecy surrounding it. He told Thurrock Nub News: "Given the poor state of Thurrock Council's finances, I'm concerned by the sheer size of this loan which is in addition to £100 million the council borrowed from the board in June. "With very little information available I assume a large chunk will go towards the council's £53 million overspend on the A13 widening project and the regeneration of Stanford station - as well as funding the building of the Tories' new civic offices. "There is an expectation from the Public Works Loan Board that borrowing decisions have some democratic legitimacy, yet it seems these recent loans have by-passed the council's democratic processes. "Regrettably this is where we are with this Tory regime - everything happens behind closed doors."