Probe into mental health care failings that led to deaths in the region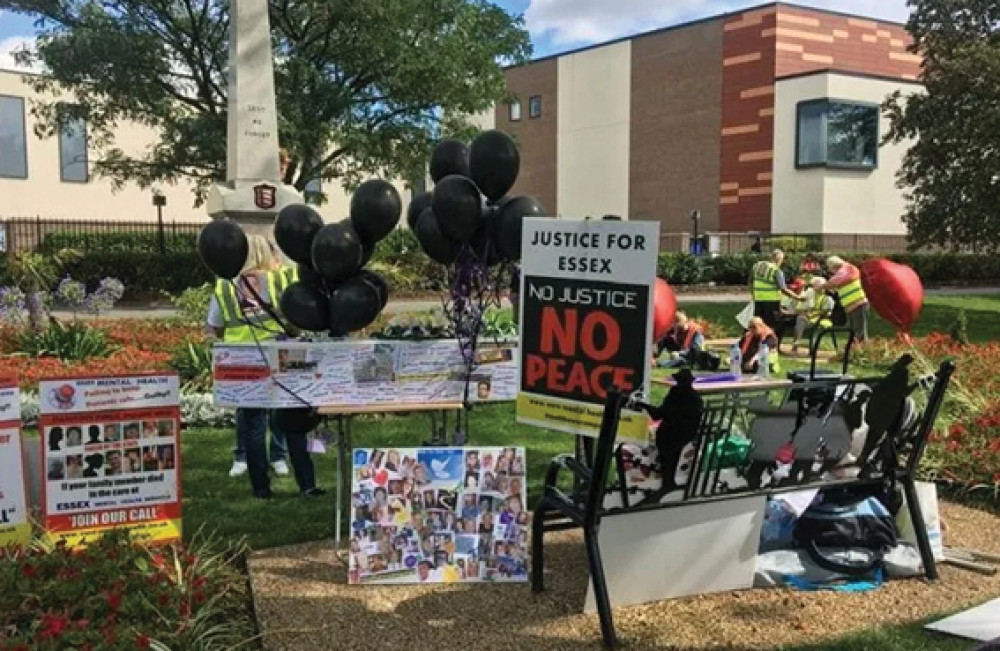 Campaigners have fought for years for more information, transparency and justice.
AN inquiry is underway into failings of local mental health services that led to the deaths of patients. As many as 1,500 are reported to have died since 2000.
And staff members in the trusts are being asked to come forward with their experiences or working within the service.
The Essex Mental Health Independent Inquiry will review the care and treatment pathways and the circumstances and practices surrounding the deaths of mental health inpatients.
It is an expanded version of an original independent Inquiry instigated by then Health Minister Nadine Dorries in December 2020, as the result of a number of suicides and a campaign by bereaved families. Its non-statutory footing led to its rejection by campaigners and a new inquiry was set up. This includes where patients were waiting for a mental health bed, or where they died up to 3 months following discharge from hospital.
It will investigate deaths which took place in mental health inpatient facilities across NHS Trusts in Essex between 1 January 2000 and 31 December 2020 with a view to drawing conclusions in relation to the safety and quality of care provided locally and nationally to mental health inpatients.
The early days of the inquiry has found a lack of basic information to patients and families; concerns about safety on the wards; and differences in the quality of care. This inconsistency was found both in staff attitudes and use of treatments.
The Inquiry intends to publish a report in spring 2023. It is chaired by Dr Geraldine Strathdee who has recently issued an urgent appeal to staff to come forward, to share their experiences and insights.
So far, the Inquiry has received evidence relating to 65 cases, including from families of those who have died and people who have been in-patients themselves. Investigatory bodies have supplied information and a number of staff have made contact. Evidence sessions are continuing and Dr Strathdee wants to hear from more staff.
Dr Strathdee said: "This is your opportunity to tell the inquiry about your experiences and what you'd like to see changed in mental health inpatient care.
"Nobody gets up in the morning or goes into mental health work wanting to do a bad job – we know staff want to do a good job.
"We want to hear about the things staff are proud of and the things that might prevent them from being able to deliver excellent care.
"Their voice is absolutely essential," she said, adding that everyone would be treated with "dignity and respect".
Paul Scott, CEO of Essex Partnership University Trust, has issued the following statement: "To those staff members who are invited to, or volunteer to, give evidence I would ask you to fully engage with the inquiry team and I want to reassure you that you will not be detrimentally treated or disadvantaged in the workplace as a result.
"As an organisation, we have welcomed and engaged with the Inquiry with openness, honesty and transparency.
We are proud of our staff and our alignment to our EPUT values and we encourage you to engage with this learning process fully and openly in support the people and communities we serve."
To give evidence to the Inquiry, fill out this webform, or email your completed written evidence document to [email protected].