Residents angry after councillors vote for controversial homes scheme in green belt: "No piece of green belt is safe in this planning committee's hands."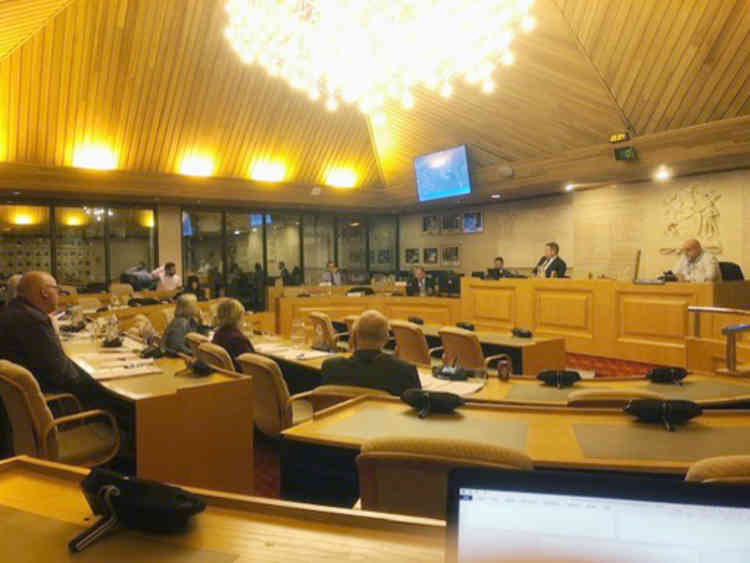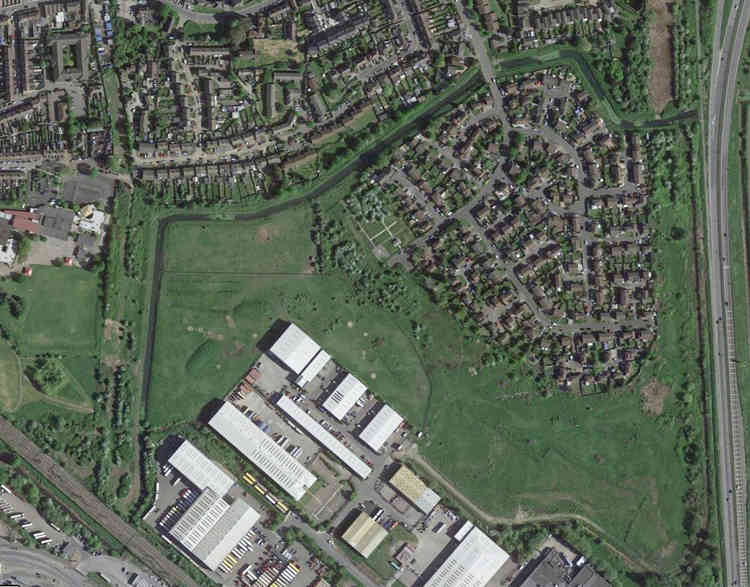 A RESIDENTS action group has reacted angrily after a stand-off between councillors and planning officers ended with preliminary approval being given for a controversial new homes scheme.
At last night's (Thursday, 19 March) meeting of Thurrock Council's Planning committee members debated an application for up to 161 new homes on Thurrock Marshes with access from Churchill Road in Little Thurrock.
It was the latest in a sequence of applications by developers to develop Thurrock Marshes – and the plan also included some commercial developments which would be accessed from the industrial development to the south, off Thurrock Parkway.
The housing would comprise 87 three-bed and 18 four-bed homes with a further 12 one-bed flats, 30 two-bed flats, six three-bed flats, five three-bed houses and three four-bed houses built as affordable housing.
The scheme, as with previous applications including one bid that ended with a public inquiry where a planning inspector ruled against it, was opposed by a majority of local residents who submitted 650 letters of objection.
And it was opposed by planning officers who cited the public inquiry and the subsequent inspector's report as one of the main reasons why the green belt site should not be developed.
However, a majority of councillors – led mostly by veteran planning councillor Gerard Rice – argued that the scheme should be given approval because of the desperate shortage of homes in the borough. And Cllr Rice and Cllr Angela Lawrence, the second most vocal supporter of the scheme, cited their role as representatives of the people to go against advice. That brought comments of derision from local people in the public gallery! In his arguments Cllr Rice said: "Thurrock has to build 32,000 new homes. We know 8,000 of those can be on brownfield sites but that leaves 24,000 that have to be in the green belt.
"Like it or not we have a total lack of housing to meet our needs. We are a failing authority in government league tables, we are not producing the number of houses we need and there is immense pressure on us.
"We have a core strategy catalogue of polices but we still don't have a call to sites for new homes, we are working off an old local plan that dates back to 96 and where we are, we have to treat every application its merits.
"Tilbury and Little Thurrock are employment growth areas and the government tells us to have the housing near to the employers so we are in a catch 22 situation. I would be interested to learn how we square those circles.
"We have got almost full employment so we are going to have to have to drag people in from out of the borough to work so we need to give them somewhere to live near the employers.
"If we allowed this site, people could get to the Port of Tilbury and the new Tilbury2 port which will bring 4 to 5,000 jobs by bike, or they could walk – not only would it be better for the environment, it will be better for the people's lungs."
Planning officer Matthew Gallagher conceded that the borough's housing strategy was not complete and that it was not likely to be completed until 2023 or 24.
He said: "We do not have a five year land housing supply. The amount of housing land we have has diminished. We have invited land owners to promote sites, we have been through that exercise, this site had been added to that list as a site they felt capable of developing.
"The purpose of the new local plan is to go through the exercise of sieving those sites to see which are sustainable, which are the harmful to the environment and then make decisions where new growth goes.
"The hard decisions about what sites will come out of the green belt, are for a later date. They will be further down the line. We have undertaken a green belt assessment and government advice is clear. Green belt development has to be through a local plan, not through ad-hoc development.
"There is harm within this development which is not decisively outweighed by the benefits."
Tony Coughlin, of the Thurrock Park Residents Committee addressed the meeting and said: "We strongly object to this application. It contravenes the findings of a public inquiry held in 2018.
"The land in question acts a green lung against a high level of industrial areas around us. The opening of Tilbury 2 will add to pollution so it is vital we retain this open space. "It is a part of the historic Thurrock Marshes, and it should be noted building houses on marshes is dangerous as we have seen in the recent flooding in the midlands and elsewhere. It is flood plain and has been there for hundreds of years and has a lot of established wildlife. It is much valued and needs to be retained." Mr Coughlin went on to highlight potential dangers from access through Churchill Road, which he said was already too busy and dangerous and that the development would put 'unbearable strain on the local infrastructure'. The agent for the developers (Nordor Holdings Lt), Ben Rogers, also addressed the meeting, saying "As has been discussed a similar but much bigger was recommended for approval but was overturned. A year later the application was submitted to appeal. Since then the applicant has worked to reduce the impact on the green belt. "Thirty-five per cent of the site will be left to the green belt. This clearly reduces the harm to the green belt. The only issue that stops Thurrock Council officers recommending this is the green belt. "We clearly believe this is an ideal location for residential development and the benefits clearly outweigh the reduced harm to the green belt. These benefits include affordable houses and additional access by walking and cycling. "We believe this site will be included in Thurrock's housing land plan in due course. This site is already identified as potential green belt for release. If we wait for the new local plan that will mean a four and a half year wait. "Given the borough's low housing supply there are clear benefits and we urge members to approved this new development." Committee chairman Cllr Tom Kelly said: "We did see this application in 2017, it was a close vote, in my personal opinion and if you are looking at the two applications this is an improvement. I am quite encouraged by it. "However, the inspector's report is quite damning and with that report hanging over it, it is probably too much for me to approve. If we do approve it we will be going down a very dangerous path." "That prompted another litany of arguments in favour of the scheme by Cllr Rice, who said: "I heard the officers and I believe they have come up with some good answers but I look at others things. "As a member of the regional flood defence authority I know we have spent millions on flood defences and what I saying is the Tilbury area is already well protected and to add to that protection, the port of Tibury and Environment Agency are going to spend £10 million replacing the floodgate at the port, We have very good protection." He went on several times to repeat that because of the growth in employment, it was imperative that the council responded by allowing homes to be built. He added: "We are going to drag people in from outside and those people will need homes and they would prefer to live near the work rather than away for it, They don't want to live in Basildon, Chelmsford or Brentwood, they want to live in Thurrock. And we are exporting our youngsters to Suffolk, Norfolk and Lincolnshire. This has to stop. "The way I look at it , it was always envisaged that this area would expand. Whether we like it or not, we have a deficit in total housing. We have people spending seven to eight years on a housing waiting list, we have young people trapped with their parents, in their 30s and living with young children, it is not a good situation. "Tilbury and Little Thurrock is a growth area, we have to provide homes. These are exciting times. I cannot see for the life of me why we would refuse this. Cllr Lawrence backed the argument, saying: "They have worked really hard on this application, it's a lot greener. "We have the problem of children living in over-crowded homes in high rise flats and told of children having to sleep in lounges on settees. "This area here, we all know that it is only a matter of time that there will be houses on here. I have got residents who are having to live in desperate conditions and I am not prepared to spend another four years waiting. This is a really good application, it ticks an awful of of boxes. We should give this a go." And there was more support from Cllr David Potter who said: "I totally agree. A lot of developers come up with reasons why they can't afford to provide affordable housing but these people are coming up with 35 per cent. That is a really good point." And Cllr Mike Fletcher appreciated the work of the developer, saying: "It was a narrow one last time, For me, a lot of the weight against this is placed in the inspector's report but that was on the original. This application has responded to a number of specific requirements. "There is less harm to the green belt than there was. The situation when the inspector made his decision has changed." When it came to a vote, the officer recommendation for refusal was rejected by five votes to two, with Cllrs Kelly and Garry Byrne voting for it, Cllrs Rice, Lawrence, Sue Sammons, Potter and Fletcher against and Cllr Sue Shinnock abstaining. That prompted Cllr Kelly to reiterate his view, saying: "To go down this road is incredibly dangerous in a planning sense. This report is recent and very damning. I advise you not to go down this road but you are elected members and you have to make your own decisions." Officers, including assistant planning director Leigh Nicholson and legal officer Caroline Robins sought to persuade councillors to review their vote. Ms Robins said: "This is a totally inappropriate way to go about proceedings." Mr Nicholson said: "I have listened to the debate and understand the arguments but in this case the balance has to be the inspector's decision which is highly material in this case. The arguments that have been put forward have been considered in the officer's report. In my mind we do not have the very special circumstances to approve." Those comments drew criticism from Cllr Lawrence who said she was concerned that officers were not working with councillors, adding: "Why can't we work together and you help us word a recommendation that gets this through. We are elected and here to represent the people. We might not be professional but we are the one who have the look the public who need housing in the eye. We are the ones who have to knock on the doors and speak to the families." That was again echoed by Cllr Rice who put forward a recommendation for approval based on the fact 'The applicant has worked hard and expanded the green spaces and there are valid reason for us to depart from our policy.' He concluded: "We need to act now to give housing to the people. Those are our duties. We have a duty of care to our residents, we are the democratically elected representatives and we are put here to make difficult decisions." Mr Gallagher said if Mr Rice's proposal was recommended there was a reasonable chance of the approval would be called in by the planning inspectorate or secretary of state and that it would be difficult for officers to have to defend something they were opposed to. And Cllr Kelly warned: "There is nothing outstanding about this application and the road you want to go down is incredibly dangerous We are going to get lambasted for this. There is no way we can defend ourselves." Nevertheless the vote to approve was carried 5-2. Because the decision is against officer approval council regulations mean it will now come back to the next available committee with officers preparing a second report on how they see the situation. After the meeting Mr Coughlin issued a statement on behalf of Thurrock Park residents. It says: "Given the decision tonight by Thurrock planning committee to proceed with said development , the residents of Little Thurrock and Thurrock Park are very disappointed, angry , and appalled at the reversal made by the independent inquiry less than two years ago, and we call upon the executive of Thurrock Council to refer the decision to Her Majesty's Secretary of State for review. "The decision made tonight takes no account of over 650 residents objections to this development, nor of the independent inquiry and frankly we feel once again local views have been overridden . "This represents another piece of "green belt " being sliced of the map of Thurrock forever, and begs the question which piece of precious green belt will be next? "It's shocking that the majority of councillors on the Committee and in particular Cllr Rice and Cllr Lawrence seem to mainly justify voting against the independent inquiry findings two years ago as well as government guidelines by putting the need of housing above that protecting ever diminishing Greenbelt. If that is the basis and precedent now set, then no piece of green belt is safe in this planning committee's hands."