Second union damns Thurrock Council plans to change terms and conditions of workers in the Covid front line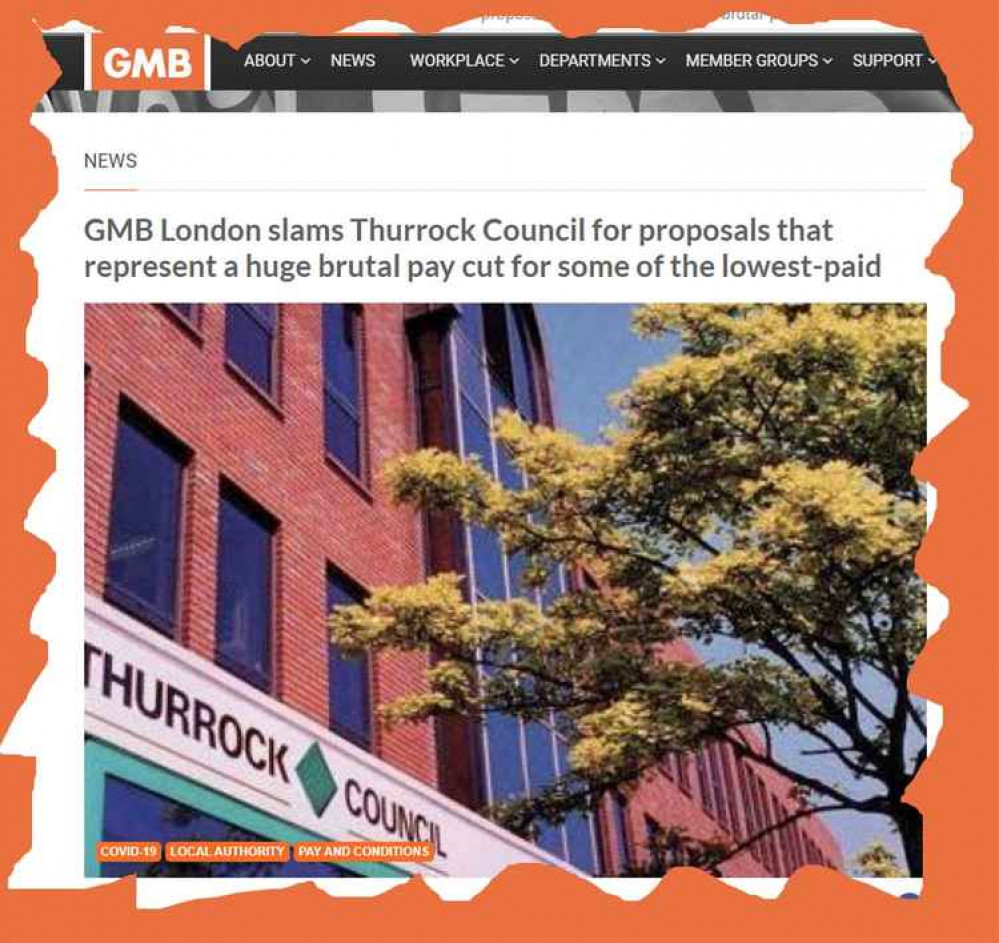 A SECOND union has now condemned Thurrock Council for its plans to change terms and conditions of workers in the front line of Covid fight.
A strike ballot is currently underway among members of the Unite union - which includes frontline service operators like waste collection teams and street cleaners.
Now the GMB union has issued a damning indictment of the council's new pay policy saying it is about to impose 'a huge brutal pay cut' on staff who include carers who have been visiting borough homes to care for the infirm, sick and elderly right through the coronavirus pandemic.
The union says the council's planned changes to terms and conditions of staff "are a real kick in the teeth for GMB members who have been working on the front line, putting others before themselves to provide essential services throughout the pandemic for the community of Thurrock."
The union says the council's plans will "drastically reduce some allowances and removed other allowances altogether. Such allowances make up a worker's salary for working unsocial hours, overtime, night shift and bank holidays."
A statement continues: "If Thurrock's plans go ahead it will amount to a loss of thousands of pounds annually for our members. This represents a real pay cut for GMB members, many of whom rely on these allowances to help cover living costs. A reduction in pay will mean putting our members in dire straights financially at a time when many households are really feeling the financial impact of the pandemic."
Daren Parmenter, GMB London Regional Organiser said: "The GMB London will resist these plans which could cut members' pay by thousands annually.
"NHS workers have been offered an insulting one per cent pay increase and the rest of public service employees are having an imposed pay freeze, Thurrock Council's proposals represent a huge brutal pay cut at a time when GMB members have been putting themselves at risk to serve the community of Thurrock.
"These cuts will see the lowest paid key workers face extreme difficulty trying to make ends meet, whilst the highest-paid council leaders experience no cuts."
"GMB London calls on Thurrock Council's leadership team to withdraw this appalling proposal and show some appreciation and respect to their employees as they continue to serve Thurrock's community during these difficult times."
In response to the action by Unite, the council said: "Workers' fears are based on 'inaccurate statements and speculation'." However, many of the claims from the union are backed up in an internal report which details what allowances and shift changes are proposed. You can read the full list of proposed changes via the link.