Sluice gate is raised at last to let floodwaters flow away but concerns remain over more flooding, while Anglian Water has acted to protect local residential drainage systems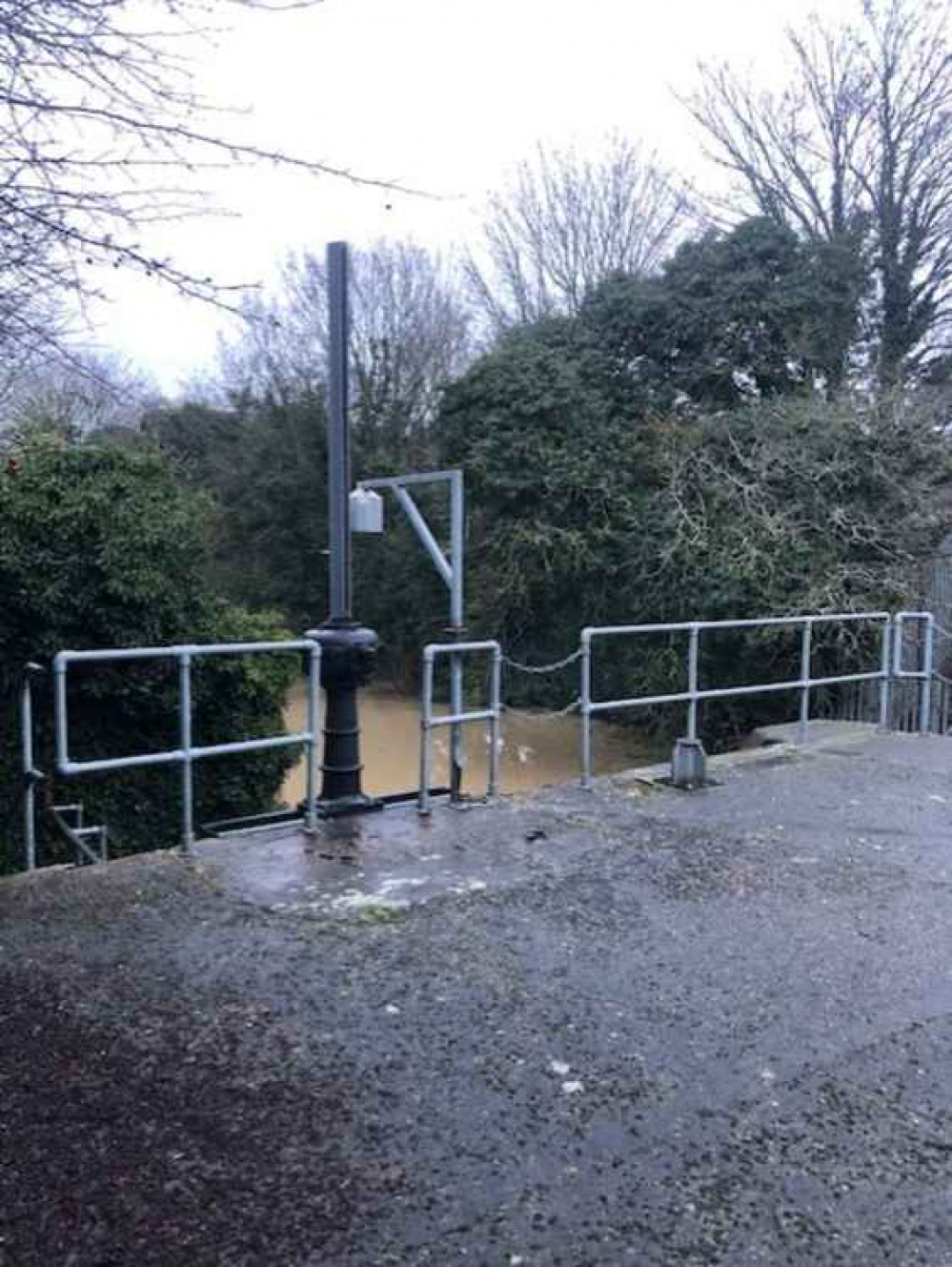 Water levels are being monitored at the Purfleet sluice gate
ENGINEERS from the Environment Agency have managed to raise the main gate at the Purfleet sluice where the Mardyke river enters the Thames but the legacy of several days of flooding and public concern has been exacerbated by a conflict of information between agencies.
The Environment Agency insists there has not been any threat to residential properties in the area, by Anglian Water says it has had to take emergency action to ease the pressure on its foul and surface water system in the area.
The main gate at Purfleet has been blocked for several days, massively impacting on the amount of water that has been able to flow out of the Mardyke Valley and is believed to have been the cause of significant flooding as far upstream as Bulphan.
The problem at the sluice has been a failure of the main guillotine gate. On Friday and Saturday that we know to, and possibly before, it was unable to be raised. On Sunday morning workers managed to raise it a few inches and also opened side sluice gates but through the situation improved with a small drop in floodwater many acres remained under significant depths of water and a farm, stables and Thurrock Scouts who have premises adjacent to the river have reported significant damaged.
Residential properties downstream, at Bulphan, were also threatened by rising waters.
However, today the workers on site managed to raise the gate – and it is believed it will remain open, even though that will mean there will be some ingress of water as the Thames rises. Workers at the site said they would remain there and managed the ingress of Thames water and make sure areas are protected.
A flood warning remains in force for the Mardyke from North Stifford to Purfleet.
A statement from the Environment Agency says: "Over the weekend the Mardyke sluice gate was not able to fully operate and our staff were onsite fixing it. They have now successfully done this and the guillotine gate is allowing water to flow freely again.
"During the time the gate was not fully operational some river flow was discharging into the Thames to reduce upstream water levels. A bypass channel was also used to take some flow and further reduce levels.
"We do not believe that any residential properties were at any additional risk of flooding due to the fault. We are aware of some flooding to buildings on the flood plain and we are in contact with those affected. If anyone has been flooded we would ask them to report it to the Environment Agency incident hotline on 0800 80 70 60."
The owners of those building that were flooded, including Thurrock District Scouts Commissioner Graham Monk, said the contact line had proved fruitless and in two instances Thurrock Nub News has been told agency staff were not only unhelpful, but actually hung up on the call in mid conversation. Those complaints have been forwarded to the agency.
The Environment Agency's statement that residential properties have not been at risk appears to be contradicted by a statement this afternoon from Anglian Water – who employed tankers to pump and shift water away from local areas where the local drainage network was threatened by pressure of floodwater from the Mardyke.
Anglian Water operates a foul and surface water system with drainage outfalls to the Mardyke.
The water company's statement reads: "Two of our pumping stations in Purfleet have been flooded following the Mardyke river nearby bursting its banks last week. Despite this, our pumps have continued to operate and our teams have been on site since Saturday tankering the excess water away to help relieve pressure on the network.
"As further rain is forecast over the next few days, our priority is to work with local councils as the lead local flood authorities, the Environment Agency and the emergency services to help prevent flooding to people's homes, because we know how devastating it can be.
"Drainage systems are complex and managed by a number of organisations including councils, private drainage companies, the Environment Agency and Anglian Water among others, and we work very closely with all of them.
"We're doing all we can to help, but sewers are simply not designed to carry water from rivers that have burst or spilled over, or the volume of floodwater we've seen following such persistent rainfall. This is what is causing the flooding we're seeing, rather than a failing of our network."
Where both the Environment Agency and Anglian Water agree is that local residents should subscribe the government's free flood warning service.
In their statements both say: "We encourage members of the public to sign up to our free flood warning service here.
Thurrock Council has been asked for its comment on the local flooding situation but it has not responded.