Thurrock Council officers' and legal advisor views rejected by secretary of state as golf club leisure and retirement village gets approval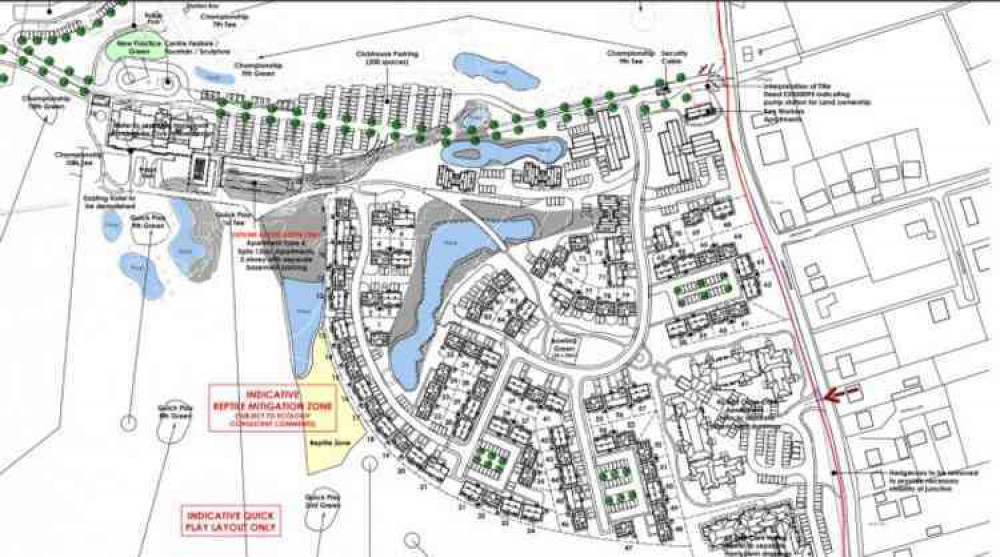 How Langdon Hills Golf Club will be developed.
EXCLUSIVE
Council's official line is rejected as minister says controversial golf club project can go ahead. Is this a victory for democracy or the start of erosion of borough's green belt?
.
IN the wake of Thurrock Council planning councillors being lectured, bombarded with criticism and warned as to their conduct by the borough council's legal representatives and senior officers, the green light has been given by the secretary of state to allow the building of a major leisure and housing development at Langdon Hills Golf Club.
The decision in effect mocks the advice of the council's legal opinion.
Its solicitor Caroline Robins warned and browbeat councillors that their decision to green light the project would never be upheld and a decision to grant approval would put the council in legal jeopardy.
Ms Robins told councillors: "You must demonstrate reasonable planning grounds that are clear and convincing and substantiated by evidence" and she did not think they had - and she warned them hey might face legal action and cause embarrassment and huge financial loss to the authority.
She added that the councillors' decision ran the risk of the council "washing its dirty linen in public which would not be good."
She has offered the same advice on a number of other controversial projects where councillors wanted to say yes - and officers said no!
Now the council and its senior officers and senior legal advisor are left red-faced after the Secretary of State for Housing, Communities and Local Government confirmed that a decision has been made not to call in the application and is content that this should be determined by the Council.
The decision also questions the credibility of senior council officers including Director of Place Andy Millard who said the project was not acceptable. He dismissed other legal opinion quoted to meetings by Cllr Gerard Rice, who together with Cllr Angela Lawrence has been a strong critic of the council's green belt planning policy.
Many borough residents have criticised the council's attitude in dealing with the matter at hand, accusing the council of attempting to stop democracy by bullying councillors. However, save the green belt campaigners have praised officers for standing firm.
Under the plans, there will be a 64-bed care home with dementia facilities, apartments and bungalows for independent living for the over 55s, homes for care workers and a range of leisure facilities including a new golfing academy, a swimming pool, gym, and spa.
It has been reported from informed sources within the council that the government department has warned the council that its apparent blanket ban on major green belt projects, is perceived as bad practice but the council have denied this.
A statement from the council to Thurrock Nub News says: "There was no reference to any other applications or overall council practice.
"It is incorrect to suggest that the officer's recommendations do not reflect government policy.
"The report to planning committee was based on local policy in addition to government policy and guidance.
"Whilst there was an obligation for the council to refer this application to the Secretary of State, government policy is to be very selective about calling in planning applications.
"The Secretary of State will, in general, only take this step if planning issues of more than local importance are involved.
"Consequently, it is quite uncommon for applications to be called in.
"The Langdon Hills application will now be formally approved by Thurrock Council, in accordance with the resolution of the planning committee, and subject to conditions and the prior completion of a section 106 Agreement."
Related stories:
councillors set to overrule officers.