Young producers hit the high notes with Kennedy taking a starring role
EMOTIONS ran high at the Thameside Theatre in Grays recently when the theatre's 'Young Producers' team held their annual showcase of talent, featuring their own skills and those of dance and youth groups across the region.
There were two performances of the show with the main recipients of donations from the audience being the Friends of Essex & London Homeless charity.
However, £400 was also presented to Kennedy Mercer (read her story via the link), a local girl who has significant disabilities caused by but loves theatre and is very much, with her family, part of the Thameside Theatre community.
Earlier this year a film of Kennedy and the Young Producers featured in a show staged by the Theatre's Funky Feet group with Kenedy taking on the role of Elsa from Frozen.
This time she was back as Belle in a performance of Beauty and the beast which featured her sister Marli.
Front of House and Relationship Manager at the Thameside Theatre, Anne McEwan, said: "I am so very proud of our Young Producers.
"The two shows over the weekend raised £1,147 for charities they are supporting this year. They invited 10 Theatre schools to perform along with them who were simply amazing and we cannot thank them and the generosity of the audience they brought with them enough.
"The Young Producers only meet for a couple of hours on a Sunday but the performances that they gave during the shows were outstanding.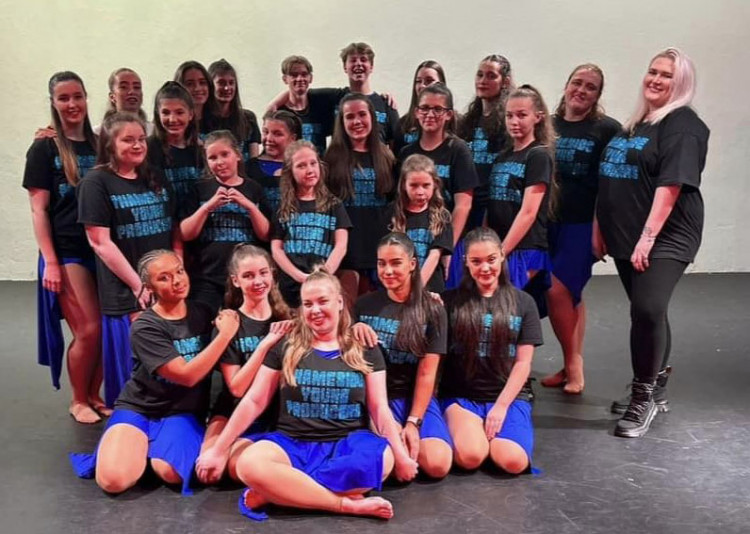 "They bring the skills that they learn from the Theatre schools they attend (big thank you to the schools principals for their support in this) and Franki, supported by Becky and Elisabeth, choreograph the performances for these shows.
"They also get the opportunity to put into practise the backstage skills that they learn during the workshops and are a vital support to the theatre during our Panto season and when we call upon them to come to our outdoor events to help set up and perform.
"They are the most lovely bunch of young people you could hope to meet and an amazing role model for other young people.
"The Thameside Theatre are so very lucky to have them all as part of our Thameside family".
The money given to Kennedy will enable purchase of a machine that will help her communicate easier with fellow pupils when she starts school next year.