The power of co-operation in Thurrock was celebrated with a touch of Brass
Celebration with a touch of brass marked this year's special Co-op fortnight event in the borough
---
By Neil Speight
Posted: Monday, 20th June 2022 4:00 pm
---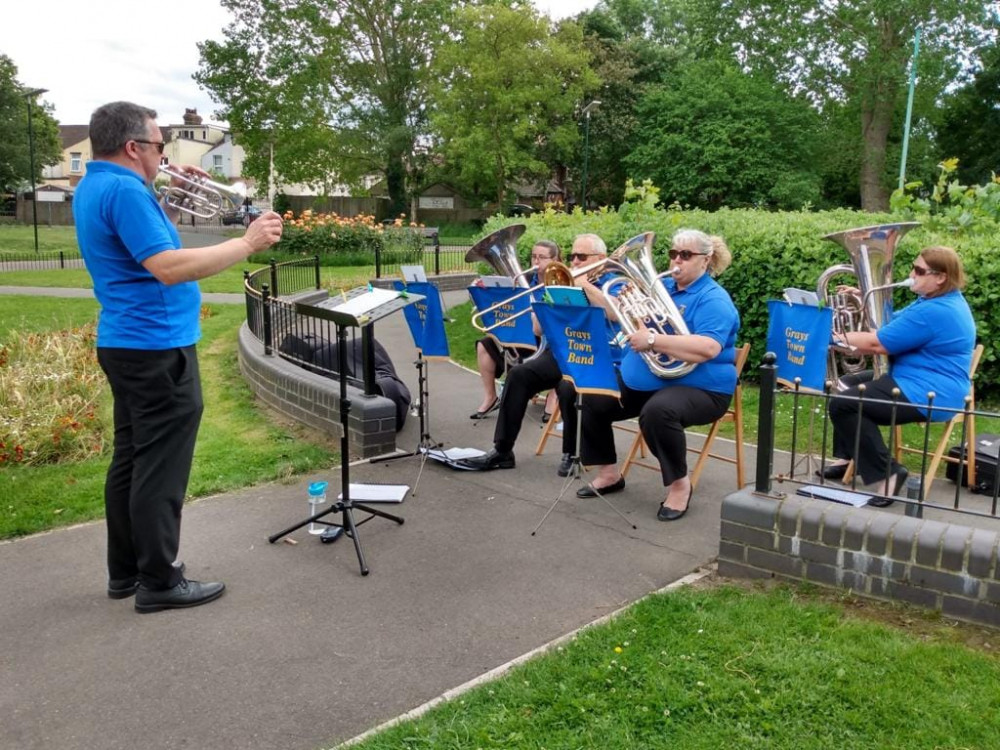 Moments that matter
EMPLOYEE happiness, working conditions, entrepreneurial spirit, and good old collaboration are all hot topics right now.
Co-ops are one of the UK's best hidden success stories smack-dab in the centre of some of the best and most ethical working environments in the UK.
Once a year, Co-ops of all shapes and sizes come together to show the power of cooperation during Co-op Fortnight.
Earlier this year, Co-op Fortnight took from today (Monday, 20 June) to Sunday, 3 July
Co-ops are owned by the people closest to the business, not distant investors. This means beyond profits Co-ops focus how they bring value to their members and community.
People are at the heart of what the Co-op does, and these people have intriguing stories.
Co-ops across Thurrock have made huge contributions to their local communities. You can read some of them via this link.
We have been delighted on Thurrock Nub News to feature many stories about our local stores' interaction. Most notably at the Sockets Heath store on Lodge Lane in Grays where the store's community liaison colleague and Member Pioneer is Claire Mason.
She helps keep local groups in the area abreast of all the opportunities available via the store – where currently three local good causes benefit from financial support thanks to the generosity of customers.
Grays Town Band, BATIAS and the 180 Project are the three selected causes currently being helped. When Co-op Members buy selected Co-op branded products and services, 2p for every pound spent goes into their Co-op Membership account and Co-op gives the same to support community organisations and local causes.
Grays Town Band sums up what the community support is all about. By supporting the band to support the local community, with concerts, fundraisers and promotional activities the Co-op is not only raising spirits, it's literally hitting the high notes!
The band played at several events to mark the Queen's Platinum Jubilee. And they have a busy diary for the rest of the summer, starting on Saturday, 2 July when they will be playing in Stanford-le-Hope's Hardie Park in a joint concert with the St Luke's Hospice singers.
That's a continuance of a tradition of community engagement that can be traced right back to 1888 when a band was formed and was known as the 'Sons of Temperance Band'.
In 1905, Frank Gray from Durham was appointed Bandmaster and its name was changed to the 'Grays District Temperance Band' It also moved its headquarters to Crown Road where it rehearsed above the premises of Knowles Tampkins Mineral Water Manufacturers Niagra Works.
Just a year later the name changed yet again to 'Grays Temperance Band' which was kept until 1950 when for a brief spell it was named 'Thurrock Silver Band'. It went back to 'Grays Temperance Band' but in 1987 was changed again to 'Grays Town Band'.
Since 1928 the band has been based in its band hall in John Street, Grays, which was the Comrades Club.
The band has had many successes at contests in the past. Eight times Essex champions, two first prize winners at contests in Holland, the youngest senior Brass Band in the Country and first prize which the Daily Herald Silver Challenge Cup. In 1946 the Band won the Victory Band Contest held at East Ham Town Hall with the test piece 'Songs of England'.
In 1991 the Band uniform was changed from brown to royal blue and black. The outside of the band hall was also refurbished.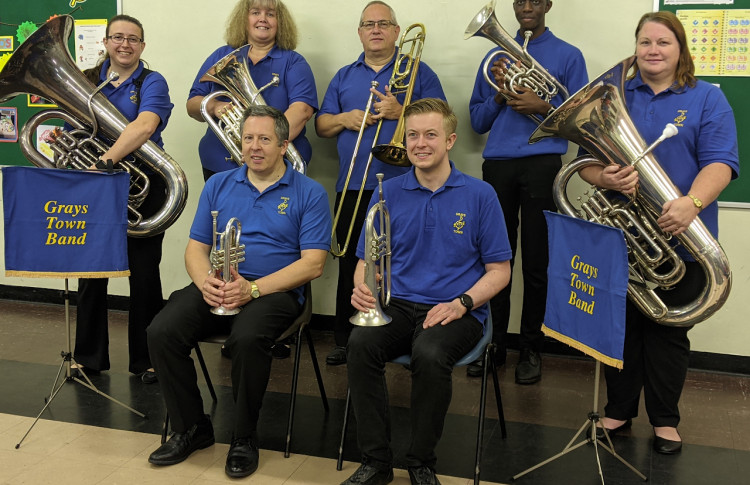 Today, under the direction of Dave Honeywell who has been in post as musical director for 25 years, the band is still teaching youngsters for a minimal charge and is playing at local events within the community and holding themed concerts.
That's just one story about a great community organisation finding help from the Co-op. we will be featuring more inspirational stories.