£43 million spoil deal may have consequences as firm bidding for super quarry wins contract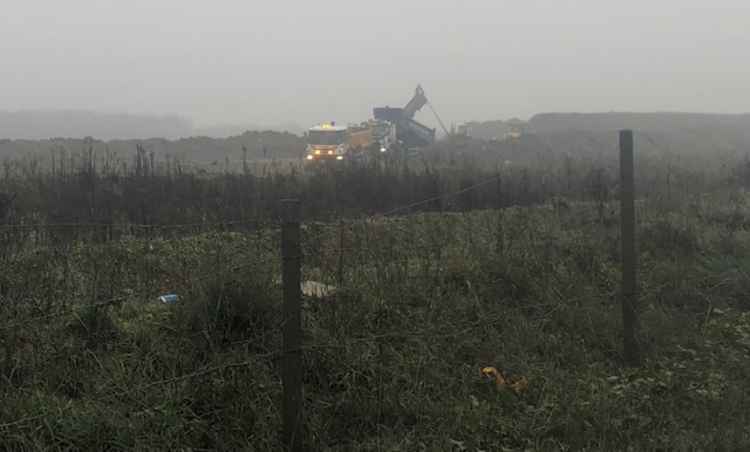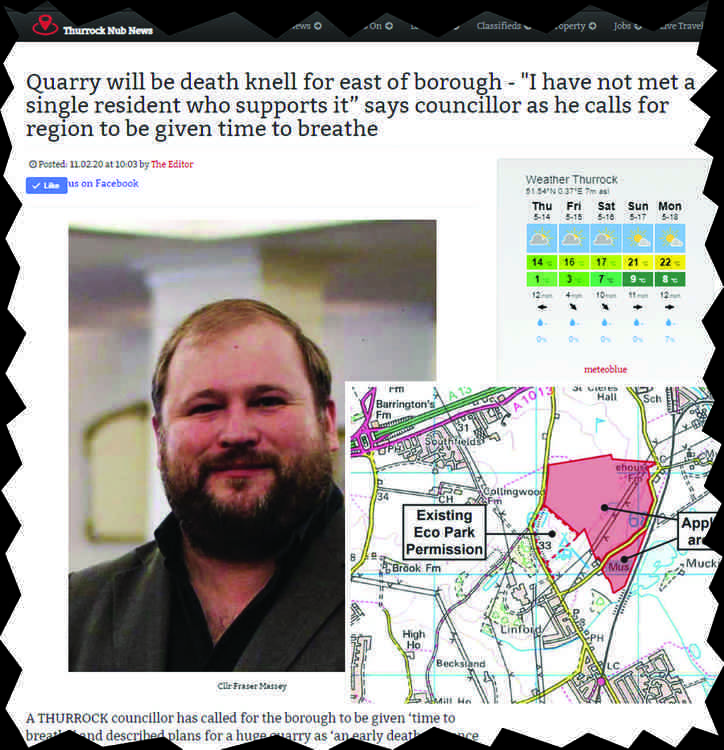 A £43.6 million contract could be a portent that a controversial new quarry and landfill site in the east of Thurrock is winning support in high places.
SME Ingrebourne Valley Limited, which currently operates a number of landfill sites in the region but wants to open up a super quarry in a rural triangle between Orsett, Linford and Stanford-le-Hope.
The proposal put to Thurrock planners has been widely opposed by local residents who fear it will bring danger to the roads and be a blight on the environment.
But news that Ingrebourne has struck a deal with Highways England to dispose of the spoil from the proposed new Lower Thames Crossing tunnel and route through Thurrock has prompted fears that the company will use it to bring pressure to bear for its expansion plans.
East Tilbury Cllr Fraser Massey, who is also the chair of Thurrock Council's Lower Thames Crossing Task Force, says: "This is a development that will need close scrutiny. The East Thurrock area has had enough of landfill and spoil disposal along with the associated HGV movements.
"It seems remarkably convenient that this deal gives Ingrebourne the material close to hand to replace the minerals that it wants to extract from an expanded Orsett quarry. Of course nothing has been said and the debate about Orsett quarry is still to be had in detail but it does raise concerns."
It has emerged that Ingrebourne were the only viable bidders for the contract offered by Highways England to remove spoil at the northern part of the crossing.
Announcing the deal the agency said Ingrebourne Valley got the job as it was the only interested supplier "able to provide a technical solution to handle and dispose of spoil arising from the North Portal site within the expected access and environmental constraints", according to Highways England. Eight contractors initially registered their interest in the job.
IVL says it will first prepare a site for spoil disposal, and then transport around two million square metres of spoil from the northern side of the Thames crossing to the disposal site. Highways England expects most of the work to take place between 2024 and 2027, while Ingrebourne can expect the demobilisation work to come to an end in around 2029.
Where the site is has not been detailed in public as yet. The Orsett site, which is currently very busy and has led to concerns over HGV movements that make Buckingham Hill Road dangerous is not mentioned on its website, even though it is in use.