A positive out of a negative as Blooming Marvels respond quickly to vandal attack and residents express appreciation by voting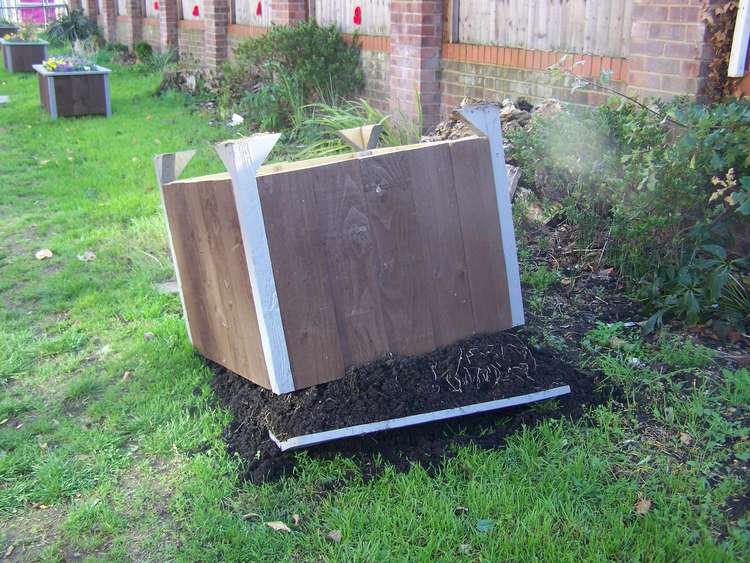 The upturned damaged planter.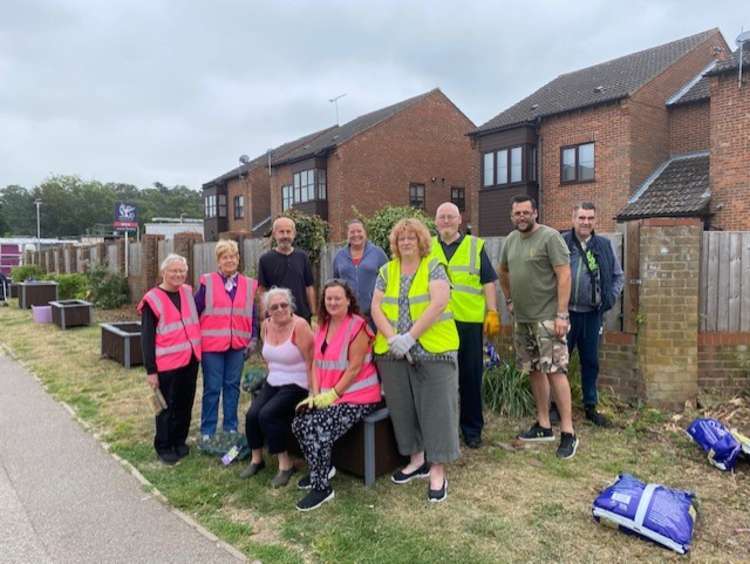 The Blooming Marvels in action when installing the planters in September.
A THURROCK community group managed to turn a negative into a positive as they responded quickly to rectify an act of vandalism.
Its just a few weeks since Thurrock Nub News reported on the building and installation of a number of planters by a busy road in Stanford-le-Hope.
The activities of the Stanford Blooming Marvels ended up with a display adjacent to the town's rail station and was widely applauded.
However, last night (Saturday, 6 November) vandals decided to lift and overturn one of the heavy planters, damaging it and destroying plants.
The act of wanton destruction was spotted early this morning and by midday members of the Blooming Marvels were on site and they repaired the planter and replaced its contents.
One of the Marvels organisers, Lin Swords said: "Unfortunately we will always have the idiots in any community who have no respect for what others do
"Thankfully this is a rare thing we have been planting for seven years now.
We will not let this stop us." News of what happened featured on local social media where the vandals were roundly condemned and the Marvels warmly praised and thanked for their efforts. And a spin off was publicity for a voting campaign which could win cash for the Marvels in Asda's community green token scheme. Nub News also recently
reported on that.
Today's events have helped give the Blooming Marvels a lead and people can still log on
here
to cast their vote. "It's been a great positive from a negative," added Lin.
New thurrock Jobs Section Launched!!
Vacancies updated hourly!!
Click here: thurrock jobs