Council finally concedes it has plans to close Thameside and dispose of other assets including Grangewaters and other buildings it considers not fit for purpose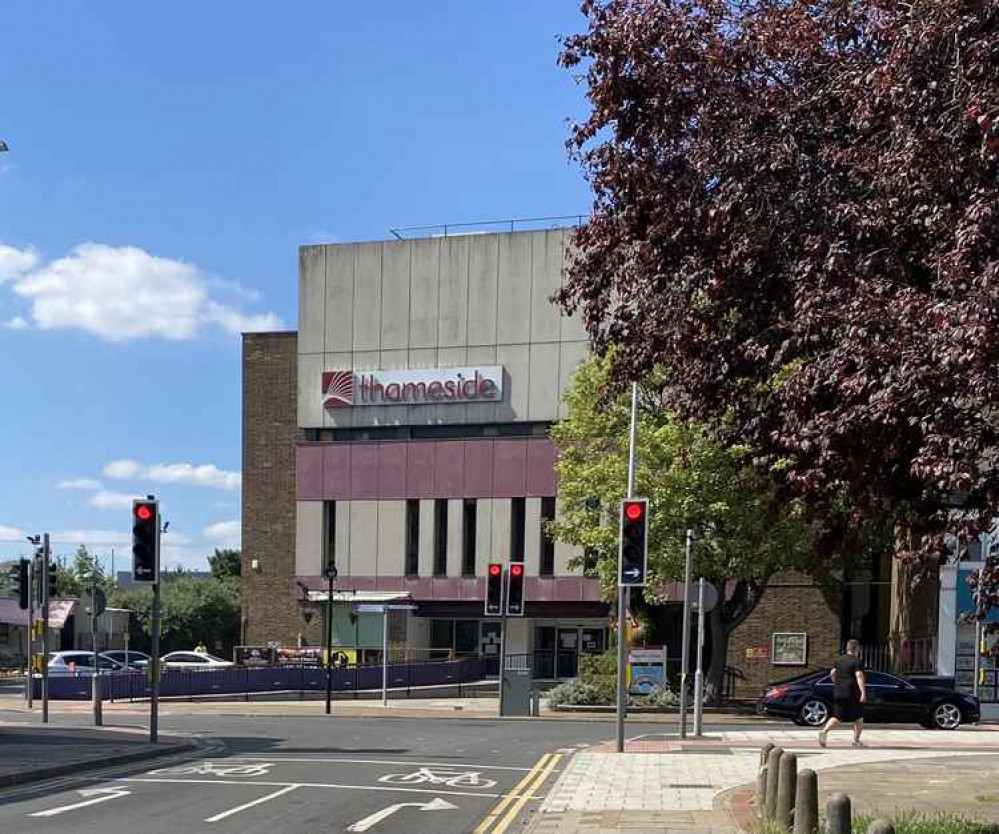 THURROCK Council has given the biggest hint yet that it plans to dispose of the Thameside Complex - and with it the borough's Thameside Theatre.
For weeks speculation has been growing that the council wants to shed many of its assets, including the theatre which is the performing home of many local adult and youth theatre and drama groups.
Earlier this month Nub News reported on the tightlipped response from the council when we asked for assurances about the theatre's future.
However, a report to next week's cabinet meeting opens the door on the authority's intentions as it says the council is 'proposing to provide better services from fewer buildings by disposing of properties which are no longer fit for purpose.'
Cllr Mark Coxshall, Cabinet Member for Regeneration and External Affairs, says: "By reviewing council owned land and property we can dispose of buildings which are no longer fit for purpose.
"This will allow our services to run more effectively without the physical constraints of some dated buildings and deliver exactly what the borough's residents need.
"Without having to maintain older, and often dilapidated, buildings we can also make significant maintenance savings to help us further improve services for us all.
"We have seen during the COVID-19 pandemic that work is not tied to specific locations, but rather is about outcomes. It is about smarter working.
"An additional benefit of releasing surplus buildings and land means that they can be used for redevelopment and regeneration purposes, as well as bringing in capital revenue for the council to allow us to create better infrastructure for residents."
The paper to the cabinet considers the future of assets such as Grangewaters and the Thameside Complex and review those services that use the facilities.
Cllr Deb Huelin, Cabinet Member for Communities, said: "Arts, culture and heritage are so much more than what can be delivered from one building. They have an important part to play in Thurrock and role in supporting economic growth.
"We are looking at our cultural offer as a whole, and must consider the long-term social and economic benefits for the borough.
"We will be exploring ways to maximise the power of culture to support the well-being of individuals and communities especially following the COVID pandemic, and how it can have a positive impact on social change, tackle inequalities and promote place shaping through creative activity.
"Over the course of the next six to nine months we will work with production companies, local groups, and existing borough wide facilities including much valued community halls to promote arts and culture in venues across Thurrock and support the development of new cultural productions and events.
"Through working with our partners we will ensure that a new shared vision to support cultural regeneration in Thurrock is developed."
Cllr Barry Johnson, Cabinet Member for Children's Services and Education, said "Subject to the outcome of the review of council owned land, should Grangewaters be released we will ensure that those who currently take part in activities provided from there are signposted to alternative provision elsewhere, as there are excellent similar facilities nearby ensuring no one needs to miss out on doing something they enjoy."
The report will be considered by Cabinet on Wednesday 7 July.
The council sums up its thoughts by saying it is 'looking at how best to dispose of existing council owned buildings which are unsuitable for their purpose, at the end of their life cycle, or too expensive to bring up to a reasonable standard'.
If the cabinet agrees assets are surplus to requirements, further reports will be brought back in the autumn to discuss the future of the sites and any alternative service delivery considerations.
The use of the Thameside complex has been run down over recent years, prompting local organisations to tell of their fears for the future.