Council gets defence in first as major story is set to be published with damning allegations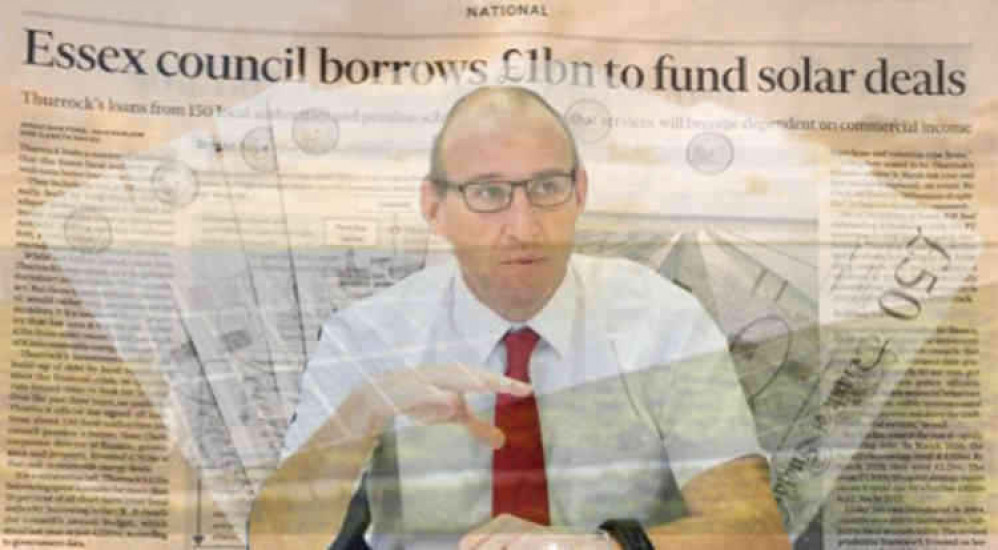 Sean Clark, the council's financial director at the heart of the investment strategy storm
THURROCK Council has issued a defence of its financial investment strategy ahead of a damning newspaper report due to be published this weekend.
It harks back to earlier condemnation of the authority for building up more than one billion pounds of debt by borrowing money at low rates, which it has then reinvested.
They worked in partnership with a financial services company, whose owner has been embroiled in a court case over recent weeks.
During the case Liam Kavanagh has made statements relating to payment of several million pounds he says he received from Thurrock Council.
Millions of pounds have been paid by Thurrock Council for financial services related to its borrowing but they had previously played down who was paid what - and why.
Now it seems possible that fears about the council's strategy could come home to roost after another investigation which is due to be published in The Times.
But the council has 'got its retaliation in first' by issuing a press release this evening, (Friday, 16 October) defending its position before any story is published.
The council says: "Ahead of coverage which is likely to appear in the national press this weekend about an active court case, Thurrock Council would like to offer reassurance around its successful investment strategy.
"Thurrock Council has been open about its investment strategy and the benefits it brings to residents, not least the £65m of additional income earned over the last two years as a result of these investments.
"It has been discussed at many council meetings and the strategy received full approval at Full Council in October 2017, further Full Council meetings in February 2018 and 2019 unanimously supported the strategy and more recently councillors again supported the strategy at an extraordinary session of Full Council held on 8 July 2020.
"The council has never knowingly made a payment of 'commission' but it does understand and accept that fees such as legal, due diligence and legitimate costs of bond preparation are accrued in advance of the bond issue and that these are then recovered if the bond issue is successful.
"The defects in the Wirsol Energy Ltd plants have not been seen as an issue regarding the viability of the investment as we have been aware of the strategy to remedy these and it has had no impact on the performance of the bond Thurrock Council has invested in which has continued to pay out in the expected manner.
"As this is part of an ongoing court case the council cannot comment further at this stage.
"On all the projects in which the council has invested it has undertaken its own due diligence and sought appropriate independent advice. All of the council's investments continue to perform as anticipated and have secured the returns required.
"Thurrock Council did not disclose information about the projects it has invested in and the councils it has borrowed from in previous FOI requests due to issues of commercial sensitivity. This decision was appealed with the Information Commissioner's Office who found in the council's favour and supported its position.
"Thurrock Council's investment policy has earned the council over £32 million a year over the past two years. This income has allowed the council to go above and beyond and increase its general reserve by nearly 40%, put £1m towards new police officers, £670,000 to tackle anti-social behaviour, £500,000 for mental health support in local schools and £1.5m into visible environmental improvements over and above the traditional level of services."
New thurrock Jobs Section Launched!!
Vacancies updated hourly!!
Click here: thurrock jobs