Council responds to threat of strike action by calling on union to return to negotiating table and says that workers' fears are based on 'inaccurate statements and speculation'.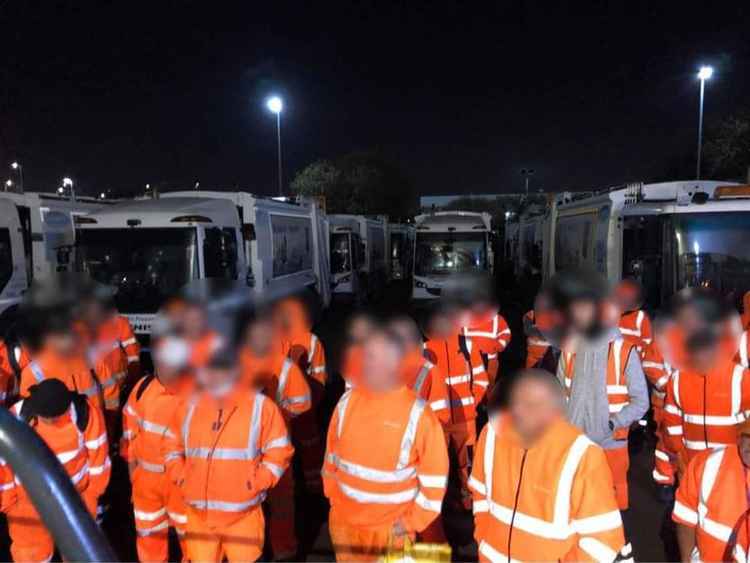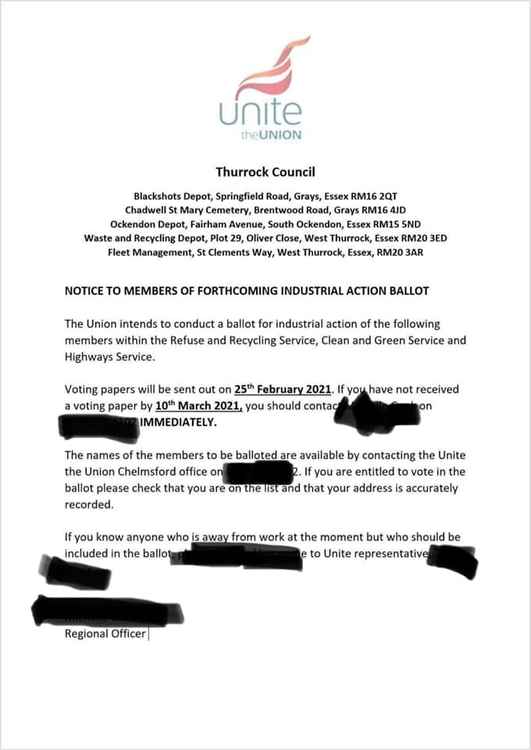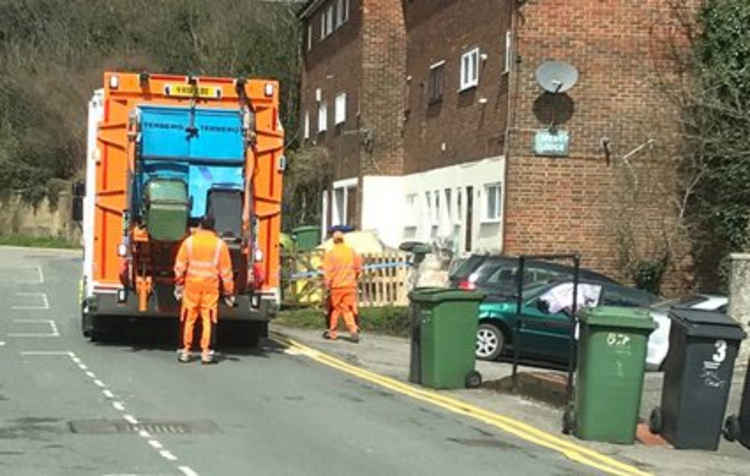 FOLLOWING the announcement that waste collection, street cleaning and other environmental department workers at Thurrock Council are to be balloted on strike action in a long-running dispute over changes to terms and conditions of their employment, the council has rubbished their uncertainty and fears and says its employees' discontent is based on inaccurate statements and speculation.
News that the ballot is scheduled to take place next month came in an exclusive Thurrock Nub News story yesterday (Friday, 20 February) and today the council has responded by saying the workers' union, Unite, is acting improperly and in haste.
That's despite the fact the dispute has dragged on for several months without resolution, going back to October last year when the council announced its controversial plans for change in the borough's waste collection system.
Even earlier that that the seeds of discontent in the environmental service were clear when workers expressed apprehension over the way workers were being asked to operate during coronavirus restrictions with some workers saying their safety was being put at risk.
The whole environmental services department of the council, largely based at its depot on Oliver Road in West Thurrock has been the source of a number of clashes with the council management over recent years.
In 2018 the waste collection service terms were on the brink of taking strike action over plans to put cameras on their vehicles and it was clear then that there was an acrid relationship between workers and the council's chief executive Lyn Carpenter, who personally took charge of negotiations – twice writing directly to workers with recorded delivery letters sent to their homes in a bid to circumvent union pressures.
Yet in the latest dispute the council berates Unite for not following established procedures and calls on it to enter 'meaningful discussion and consultation'.
The nub of the argument between council and workers is the review of pay scales, changes to working practices and changes to allowances paid for overtime, shift working and mileage payments.
Many workers at Oliver Road feel the dispute is more than just about money though.
Several have contacted Thurrock Nub News to talk about a culture of bullying, threats to workers that their livelihoods are at risk if they do not commit to additional hours and even instances where pay has been docked and workers challenged to complain about it at risk of dismissal.
We are told that even though complaints were made despite the threats, they have been arbitrarily dismissed by the council's management without investigation.
A number of agency workers employed by the council have also told us they live in day-to-day fear of losing their jobs on the whim of local management out of pure vindictiveness.
Despite the considerable climate of distrust and the threat of industrial action, the council plans to press ahead with its plans.
A statement issued this morning to Thurrock Nub News says: "Thurrock Council has made clear that Unite the Union choosing to ballot its environment and waste members for strike action will affect every resident.
"The ballot for strike action, which if agreed will affect those services used or enjoyed by residents such as waste collection, street cleaning and highways maintenance of pot holes, is based purely on inaccurate statements and speculation – the council has been very clear on this point. The council has not yet submitted any formal proposals and has been in dialogue with all trade unions regarding the outdated allowances and benefits paid to staff.
"In April 2019, in line with the council's overall approach to rewarding and investing staff, a new pay scale was introduced that will result in significant investment in council staff pay by 2023 and the majority of staff, particularly those in the lower and middle grades, saw increased salaries and increased potential salaries.
"In the discussions leading to April 2019, the unions requested that the council invest a further £800,000 up front in the first year of the four year pay deal. The collective agreement signed by all unions included a commitment to work with the council in the next phase to review ways in which this additional early funding could be off-set through changes to allowances.
"Unite the Union signed this agreement with the council but by proposing to take this action are disregarding it and the principles the council applies to collective bargaining. Unite the Union has presented misleading information and has claimed the council are reducing pay which is not the case.
"Despite Unite the Union's actions the council will be proceeding to present formal proposals relating to allowances to trade unions by the end of February and will consider rates for overtime, shift working and mileage payments in line with other staff conditions. The proposals do not revisit salaries and pay. The council's commitment to the ongoing pay review over four years remains and any reports to the contrary are simply not true.
"The council's position remains that Unite the Union's officials should wait for formal proposals to be presented and engage in constructive discussions based on fact. There is no justification for pre-empting these discussions and no basis for Unite the Union to declare a dispute. Thurrock Council invites Unite the Union to cancel the ballot for industrial action and join management in meaningful discussion and consultation."