Councillors clash over college site and its future. Pictures show vandalism inside and top Tory says the 'faster it is knocked down the better'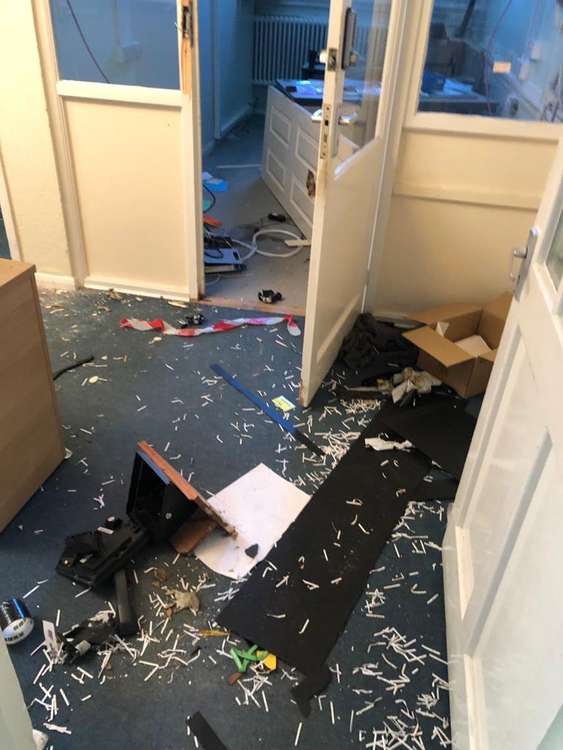 Cllr Mark Coxshall has released pictures showing the vandalised interior of the old college building.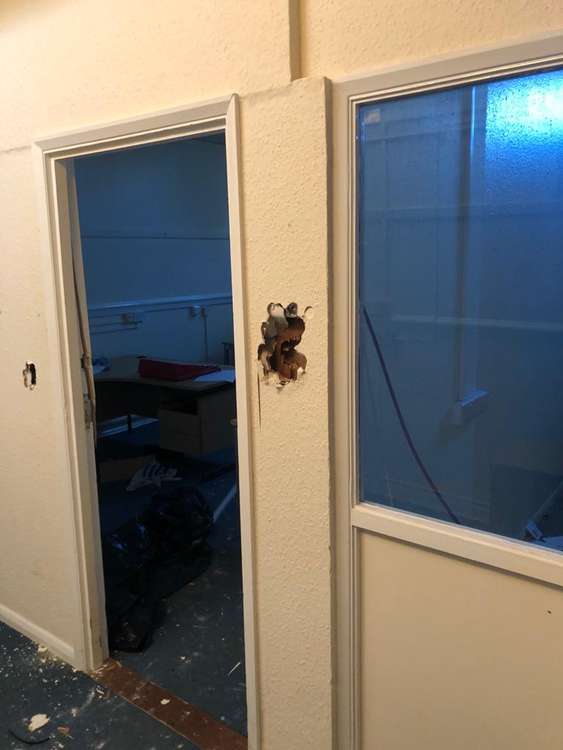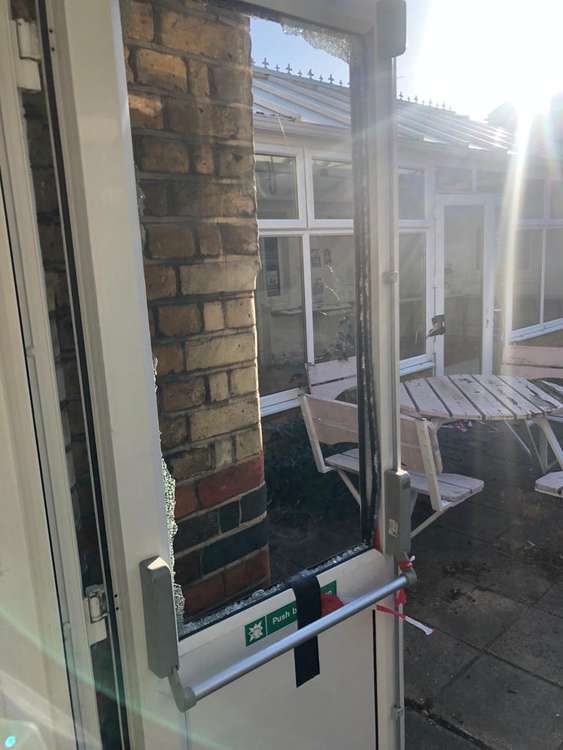 RIVAL Thurrock councillors have become embroiled in a war of words over the fate of site of the former Adult Community College in Grays.
Earlier today (Tuesday, 30 November) Labour councillor Lynn Worrall launched an attack on borough council plans, saying the demolition of the college building on Richmond Road was premature and the whole scheme was short on detail and had been created with a lack of consultation with residents.
However, this evening, leading Conservative Cllr Mark Coxshall, who holds the portfolio for regeneration, rubbished Cllr Worrall's criticism and denied that the council and Conservatives showed little or no concern for residents' feelings.
Cllr Coxshall said: "The college has been repeatedly broken into and site trashed, we even had squatters in there at some point so the faster that the empty buildings are down the better for residents living locally.
"This was the same when the old council working man's club was demolished about 10 years on-site with local residents pleading for it to be torn down because of the problems it caused and the eyesore it had become."
"The old college site has been assessed as being able to have 50 much-needed homes and is only about 500 metres from the town centre, an area which private owners and developers are in the process of looking to see how they can deliver an improved high street offer."
He was responded to Cllr Worrall's statement which said: "The Tories' infamous housing sites list suggested the corner of the site, where the council sports & social club used to stand, could take 20 homes.
"Residents of Richmond Road, and surrounding streets, have for many years put up with dreadful traffic congestion and often not being able to park anywhere near their homes.
"Now the Tories have now decided to demolish the college buildings - despite real concerns about the impact of noise, vibration and dust on neighbouring properties, without any clear plan of how demolition vehicles will get in and out of the site and without, it would appear, the necessary historic buildings report.
"Added to this, the planning committee is being asked - on Thursday- to approve a planning application to create a new access to the Alf Lowne Scout Centre - which will remove even more, scarce, parking spaces.
"All this has left residents fearing what might now happen on that site."
Looking back to last week's full council meeting, when Labour members felt they didn't get answers to valid questions about the site, Cllr Worrall added: "All we were asking for on Wednesday was for the council to bring forward a comprehensive plan for the whole site so residents could see what just is being proposed - it's about committing to working with residents in an open and transparent way, rather than bringing forward piecemeal proposals in an effort to disguise what they want to do.
"It just shows Thurrock Conservatives couldn't give a damn for those living around the old college site."
Cllr Coxshall countered: "Thurrock Labour appear to be full of contradictions at the moment. One minute Labour councillors complain that not enough housing is being built, then when any sort of plan is put forward to build some, they complain that they are being built.
"This site is rapidly becoming an eyesore, is costing the taxpayer money, so the faster it is knocked down the faster that either the council or a private developer can get on with consulting with residents to ensure a sympathetic development to the local area."