Thurrock Council's debt is now £1.459 billion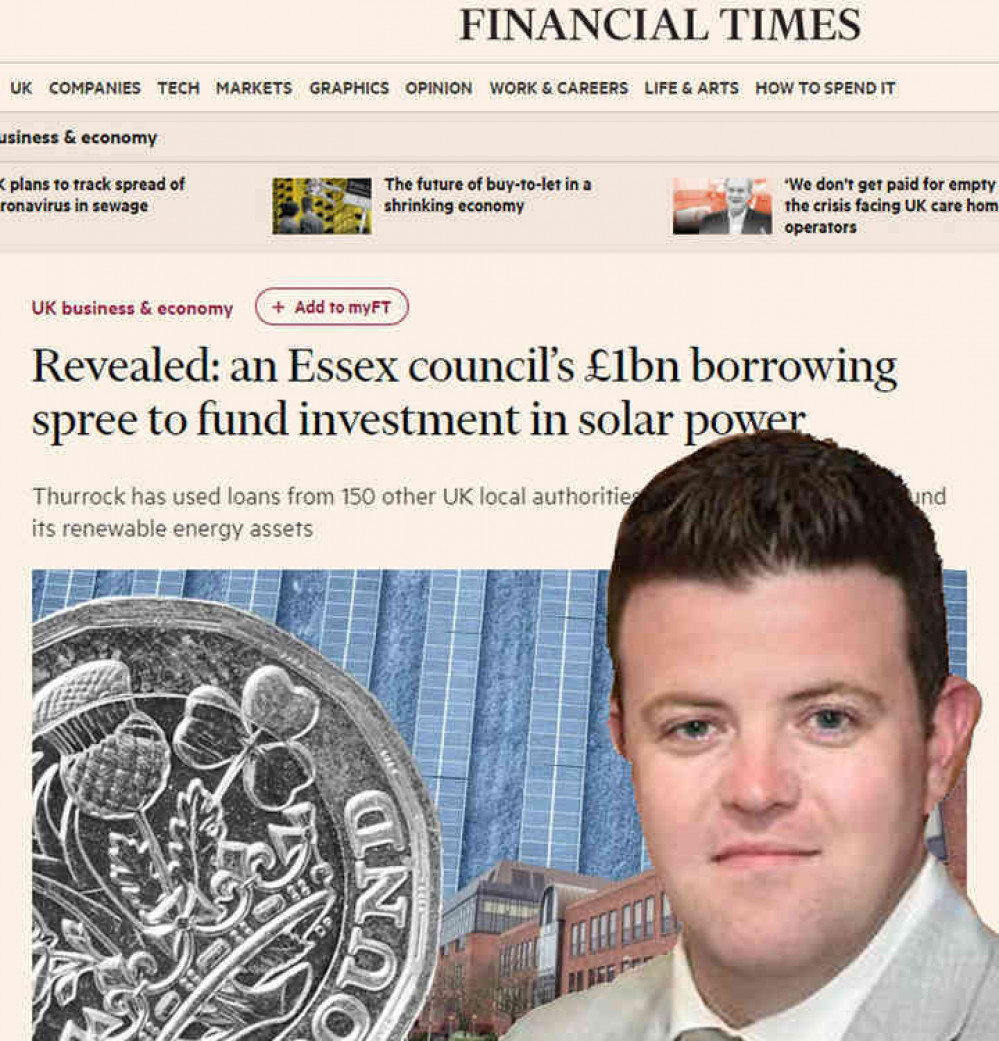 Cllr Shane Hebb has been in the frontline of national coverage about Thurrock Council's huge debt mountain and its controversial 'borrow to invest' strategy.
THURROCK Council's total debt now stands at more than £1.459 billion, councillors will be told next week.
A briefing to be presented by the council's finance portfolio holder, Cllr Shane Hebb, details the cash-strapped council's bleak financial position as it grapples with the task of trying to find a balanced budget for the next two years.
The council has taken steps to meet much of the projected shortfall of £34.339 million by axing up to 500 full time jobs, cutting services and a range of other measures - but Cllr Hebb will report to Wednesday's cabinet meeting (8 December) that the council is still £3.888 million short of balancing its budget - and even that is dependent on it delivering staff cuts of £6.522 million which could be in doubt as the council still has to negotiate a deal with unions.
In his report, Cllr Hebb details a number of areas where the council has managed to deliver a result below its budget in the past year, but there is a huge variance in children's services where the council looks set to overspend by almost £3 million.
The council has remained intensely secretive about its borrowing performance and is currently fighting a legal battle to avoid having to disclose where and how it has invested money.
While the council has been ordered to curtail is borrowing activities by the government, and is trying to regroup its financial arrangements, there is huge doubt about what - and when - it can achieve in the face of a struggling market and rising interest rates.
Within the detail of Cllr Hebb's report it is revealed that the council's controversial investment in bonds and green energy is currently standing at £1.031 billion, which is a theoretical asset - but only if the bonds and other investments mature.
For example one company the council invested in, Pure World Energy, has recently issued a warning about its financial integrity and ability to repay investment. This has been a long term worry for the council, here.