Court hears Thurrock Council paid £5 million commission to flamboyant entrepreneur to set up flawed solar farm deals . Questions raised about its diligence and fears for the future over its billion pound borrowing strategy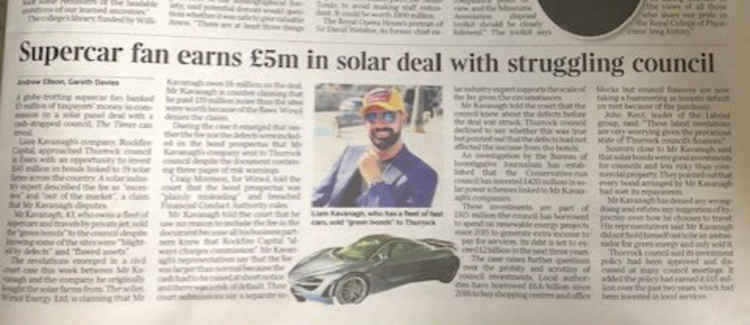 Today's Times newspaper highlights the 'struggling' council's relationship with 'super car fan'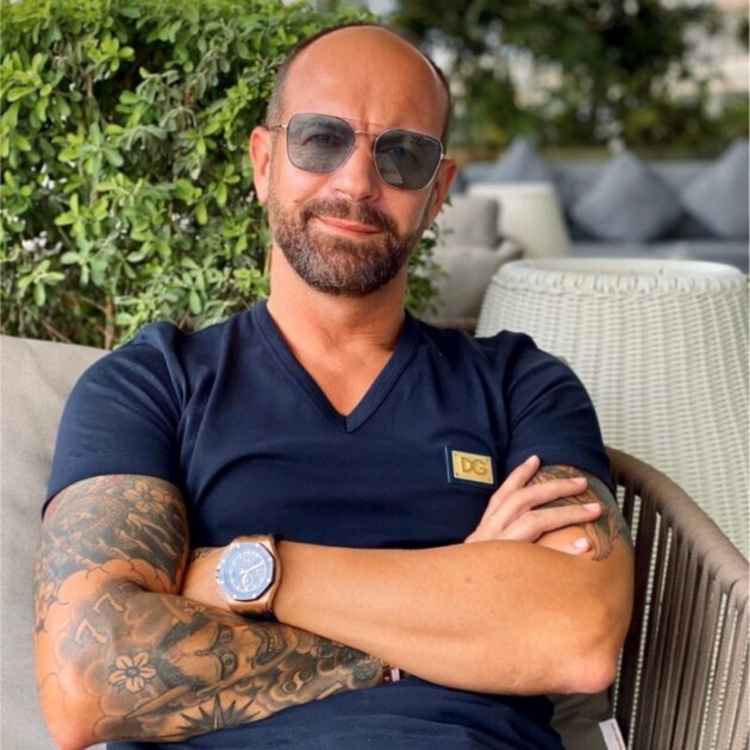 A COURT has heard that Thurrrock Council paid a flamboyant financial entrepreneur £5 million in commission for setting up its deals to buy bonds in solar energy farms.
Liam Kavanagh, 43, who owns a fleet of supercars and travels by private jet, sold the 'green bonds' to the council – who failed to pick up on the fact that a report on them showed they were 'blighted by defects' and were 'flawed assets'.
The council has defended its position and says the investments have proved profitable and have raised £65 million which it has invested in local services.
However, experts have warned that the key moment will come when the bonds are redeemed as the problems with the solar farms may reduce their value. The council has borrowed £420 million to buy into the solar power market – part of an overall debt approaching one billion it has accrued in its policy of financial investment to raise cash.
There are questions over the prudence of Thurrock's strategy. Its exposures to the bond market are not only substantial but are understood to run until 2027 and 2028. Yet much of the borrowing that supports the investments is short term.
A peer review of the council's finances by the Local Government Association in late 2018 warned of "concerns regarding the scale and leverage of investments". It asked the council to "carefully consider whether the risks associated with your investment strategy are fully recognised and are as well managed as they could be".
Questions have also been raised about the due diligence carried out by the council – and its relationship with Mr Kavanagh, a controversial figure who has been boycotted by many other local authorities. His company Rockfire Capital has been widely criticised and in August this year submitted an application to be wound up because of insolvency.
Rockfire Capital will be liquidated with less than £200,000 in assets and there were allegations in court of a £5 million fraud.
Thurrock has about £420m invested in bonds connected to Rockfire. All of that money was borrowed from more than 150 other local authorities, including police and fire services.
Despite repeated inquiries, including via the Freedom of Information Act, Thurrock has refused to reveal exactly where it invested more than £1billion of public money and exactly how much money it invested in Rockfire projects. This makes it impossible to scrutinise potential risk and to know, for example, how much Rockfire and other companies received in commission fees.
New thurrock Jobs Section Launched!!
Vacancies updated hourly!!
Click here: thurrock jobs