Court told how daughter killed her dementia-stricken mother at their Grays home and then tried to kill herself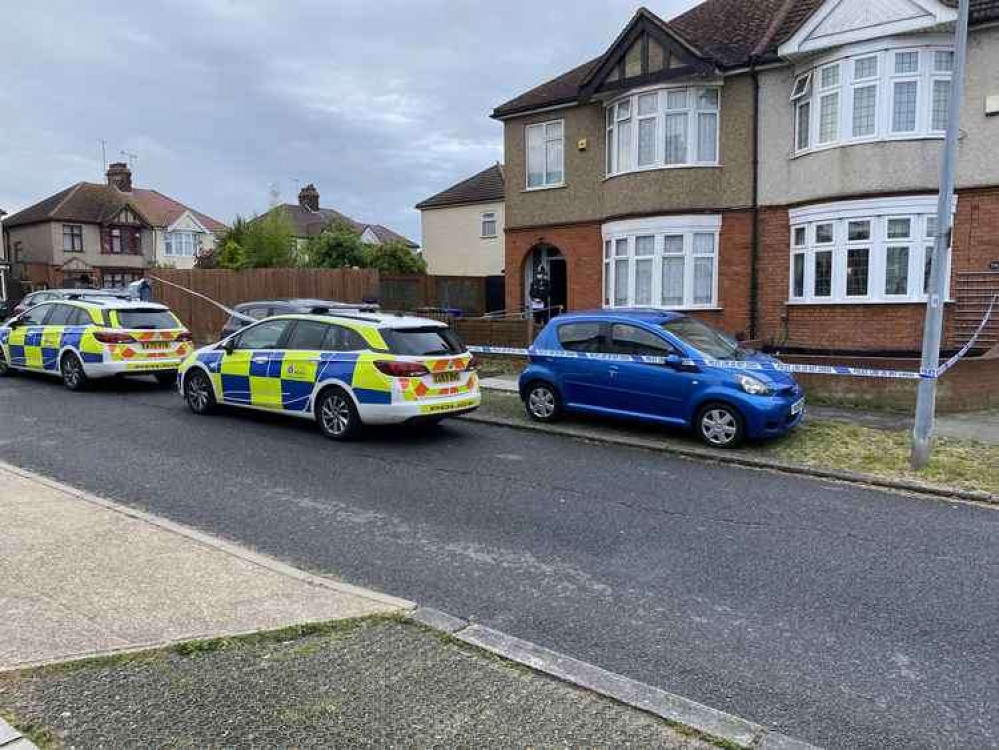 The house where the killing took place
A JURY has heard details of the death of 89-years-old Grays woman Winifred Grover, who died at her home on Lenmore Avenue on Monday, 21 June last year.
Her daughter, Cheryl Banks, 60, who lived with Mrs Grover at the property, is charged with her murder.
The trial opened at Basildon Crown Court today (Monday, 21 February) and the jury heard Mrs Banks had killed her mother by smothering her and then tried to kill herself by taking painkilling tablets and drinking whisky. She left a note saying 'sorry'.
Prosecuting, Christopher Paxton, outlined what had happened and told the jury Mrs Banks had admitted killing her mother and pleaded guilty to manslaughter of killing by reason of diminished responsibility.
However, he said the killing must be regarded as murder because of the premeditated circumstances, saying Mrs Banks had admitted unsuccessfully previously trying to kill her mother.
Mr Paxton said: "This was a purposeful and deliberate act, likely to have taken some minutes. The question is, why did this lady of good character kill her mum?"
He outlined the background to the case, saying Mrs Banks lived with her mother at the house on Lenmore Avenue, together with her husband, Stephen Banks, and son, Christopher Banks.
"Mrs Banks," he said, "gave her mother patient and loving care 24/7 and no doubt that placed a great burden on Mrs Banks."
Mr Paxton told the jury that on the day of her mother's death Stephen and Christopher Banks had left for work as usual: "Just as any other day.
"She did not alert them in any way, nor did they have a clue. They had no concerns on that Monday morning.
"Mrs Banks killed her mother at 8am. She had clearly thought to wait for her son and husband to leave before she started.
"After her mother's death she took a quantity of painkilling tablets and drank some whisky. She left two envelopes with messages, on one of them it ready 'sorry'.
At 5pm on Monday her husband and son arrived home from work. They found Mrs Grover lying on her bed, dead.
"Mrs Banks was in the sitting room, lying on a sofa and she told her son she had not taken enough tablets to kill herself. She admitted killing her mother.
"Mr Banks called the police and officers and paramedics arrived at the house. Mrs Grover was confirmed to have died at the scene.
"Mrs Banks spoke to a police officer and admitted that she had killed her mother."
Mr Paxton told the jury that marks on Mrs Grover were consistent with a struggle. He added: "It would have taken minutes of struggle before she died.
"What is not in dispute here is that Mrs Banks ended her mother's life.
"The defence will call on expert witnesses and psychiatrists to say Mrs Baker was suffering from a servere depressive episode with psychotic symptoms.
"But let me be plain. While we recognise the role of carer placed a great burden on that carer and Mrs Banks felt low, that does not amount to a recognised medical condition.
"We suggest the explanation for the killing lies simply in the defendant's low mood and unhappiness. She was not severely depressed at the time of killing her mother."
Mr Paxton then detailed a previous incident when Mrs Banks had tried unsuccessfully to kill her mother, using a pillow to try and suffocate her about a month before.
He also detailed a previous incident in which Mrs Banks had taken an overdoes of tablets and ended up in hospital.
Addressing the jury, he concluded: "This case involves a terrible and tragic event and while you may feel sympathy towards Mrs Baker, you have to put the expression 'mercy killing' out of your mind. A 'mercy killing' is still an unlawful killing. Mrs Grover's final minutes were spent being restrained and smothered by her own daughter while she struggled."
The court heard a statement from a long time friend of Mrs Banks, Tracey Jones which read: "I am a friend of Cheryl Banks, I have known the family for approximately 19 years and have been close frieds with Cheryl Banks for 14 years, having first met through work, We also socialised, including playing darts together, often taking Winfred with us.
"Due to the absence of being able to meet becasue of covid, Cheryl and I have talked at least once a week
"Winifred was diagnosed with dementia and moved in with Cheryl and her family. Cheryl has alsoways been her carers and focusd so much time looking after her.
"I would describe Cheryl as a very caring and helpful woman, keen to look after her family.
"On Monday, 21 June I heard from a friend about a social media post and I looked on social media and saw a report of a murder investigation. Once I saw Cheryl's house, I assumed Winifred had died. On Thursday 24 June I spoke to Stephen and he confirmed what had happened.
"I then realised it was real and I couldn't believe it. It was completeely out of character - not the Cheryl I know and I have struggled to come to terms with it."
She said she had been given no indication of what might happen, describing Mrs Banks as a 'very private woman'.
The case continues