End of ballot on borough bin and cleaning strike action nears with union campaigners saying action is likely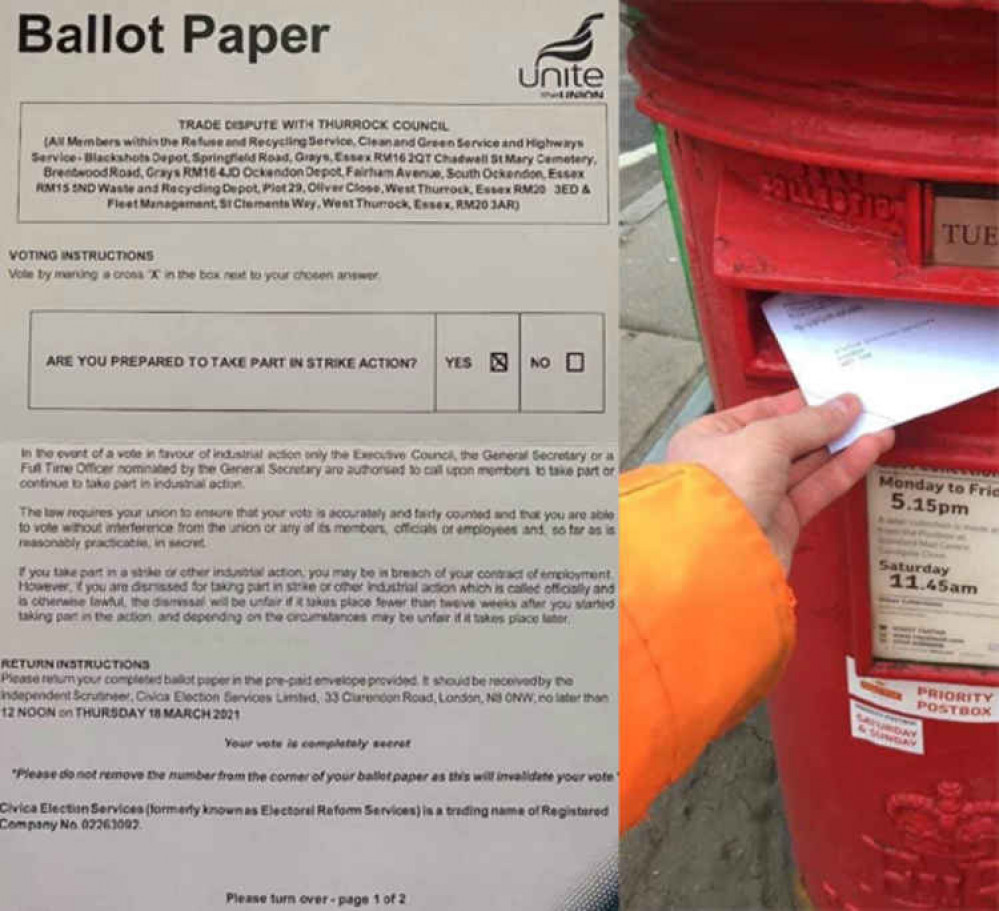 A CAMPAIGN group supporting refuse and environmental service workers says that with a week and a half left to the end of a ballot by Unite union workers in Thurrock it is looking likely members will endorse industrial action, including a strike.
Workers in Thurrock are embroiled in a battle with the council over what they say are cuts to their terms of employment and pay.
The council has conceded that its programme of cuts will bring an £800,000 annual saving but insists workers' rights and pay will not be compromised and the union is distorting the truth.
It's not just environmental services workers who will be hit by the cuts, a number of other members of the council teams will face changes - including care workers who will lose allowances for using their own vehicles to attend to residents.
Thurrock Nub News has a obtained a copy of a full report drafted by the council's strategic lead for HR, resourcing and improvement, Mykela Pratt, which details the council's perspective.
In the report she says: "The council is committed to modernising the allowances and benefits paid to staff to improve fairness and flexibility whilst supporting service delivery and maintaining our competitiveness."
The report details many changes and talks through the negotiation and consultation process with Unite, that appears to have foundered since the turn of the year.
It also confirms changes to pay including reducing levels of overtime payments, removing premiums for bank holiday working for some staff and reducing some shift and nighttime payments.
It is these changes which environment team staff are particularly upset about - saying that because of the number of staff cuts and the way the service is managed, the normal working routine now includes overtime and unsocial hours working. Cutting the allowances, they say, is a cut to their take-home pay in real terms.
Workers are also saying the council is compromising their safety by proposing that vehicle inspections take place within 'normal working hours' and are not paid as overtime - suggesting that if crews are delayed on their rounds they will not be able to carry out the inspections.
You can read the full report by Ms Pratt here.
The ballot by unite staff runs until Thursday, 18 March and the 'Justice For Refuse Workers & Cleaners' campaign says: "Reports from Thurrock show the vast majority of workers have already voted a week into the ballot.
"Willing and ready to fight back against cuts to our wages. Get behind us folks. Thurrock Council is currently plotting to devastate the wages of these key workers. They're going to run into a brick wall. We're not going to stand by and have a bunch of people who spent the past year working from home p*** all over us."