Friends' fridge scheme set for launch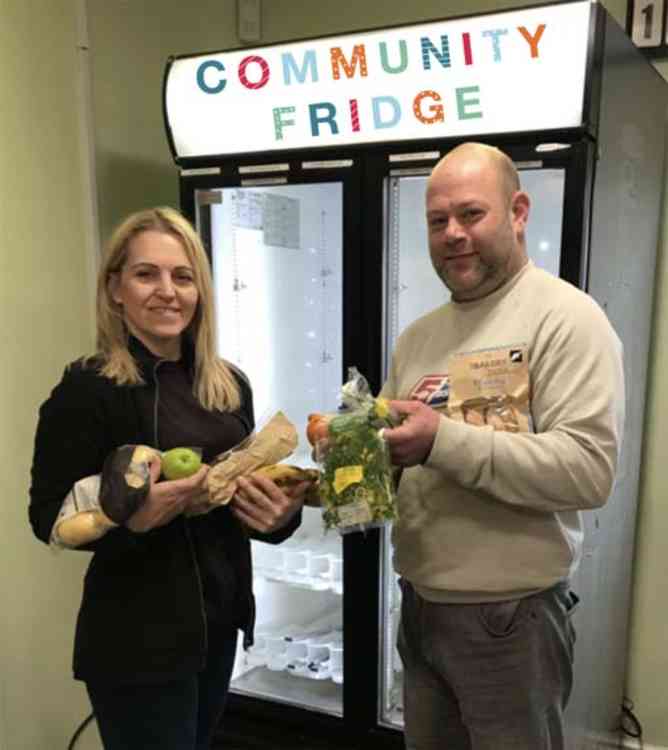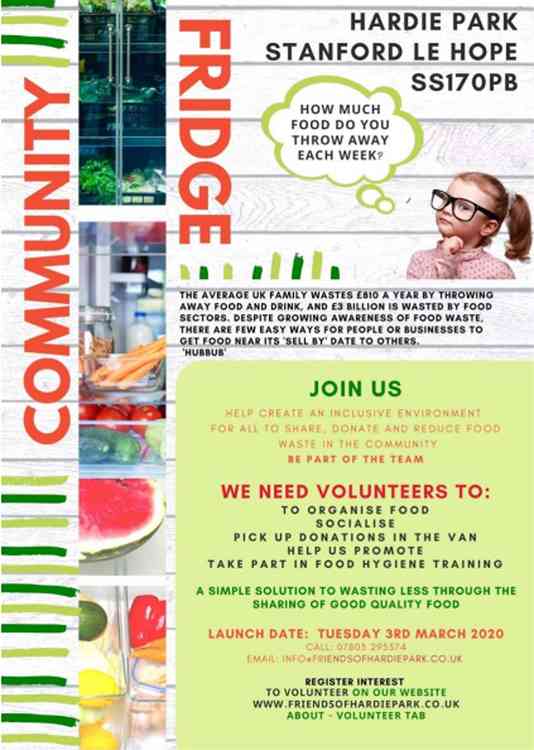 THE Friends of Hardie Park community group in Stanford-le-Hope are working with a group of passionate volunteers to start the very first Community Fridge in Thurrock.
The launch night for the project is Tuesday 3 March and will be held at the cafe from 4.30pm to 6pm offering an opportunity for the local community to find out more and to welcome new volunteers.
The 'Fridge' once established will create an inclusive environment for all to share, donate and reduce food waste in the community.
The initiative is being led by Miranda Godfrey, Historic Food Developer & Lecturer and chef Andy Gray in partnership with high street supermarkets, Marks and Spencer and Lidl who currently donate perishable food to the community through the Neighbourly initiative.
Miranda said: "We are very excited to start this new community project at Hardie Park. We will be meeting for a chat and a cuppa, providing food samples prepared from donated food and sharing cooking tips with everyone.
"Please come along! It's the first of its kind in Thurrock and we would love for you to embrace the idea and understand what your new community fridge is all about."
The project will run every Tuesday and Thursday from 4.30pm to 6pm and is encouraging those interested in saving food from landfill to get in touch.
The project is actively seeking volunteers, the new role with include tasks such as organising food, picking up donations in the park van, promoting the innovative idea and taking part in food hygiene training.
If this is something you would like to be involved with, go along on launch night or register interest on the volunteer link via the red information button below.