Government agency puts in plan to Inspectorate. Will the controversial £10 billion highly criticised project get the green light?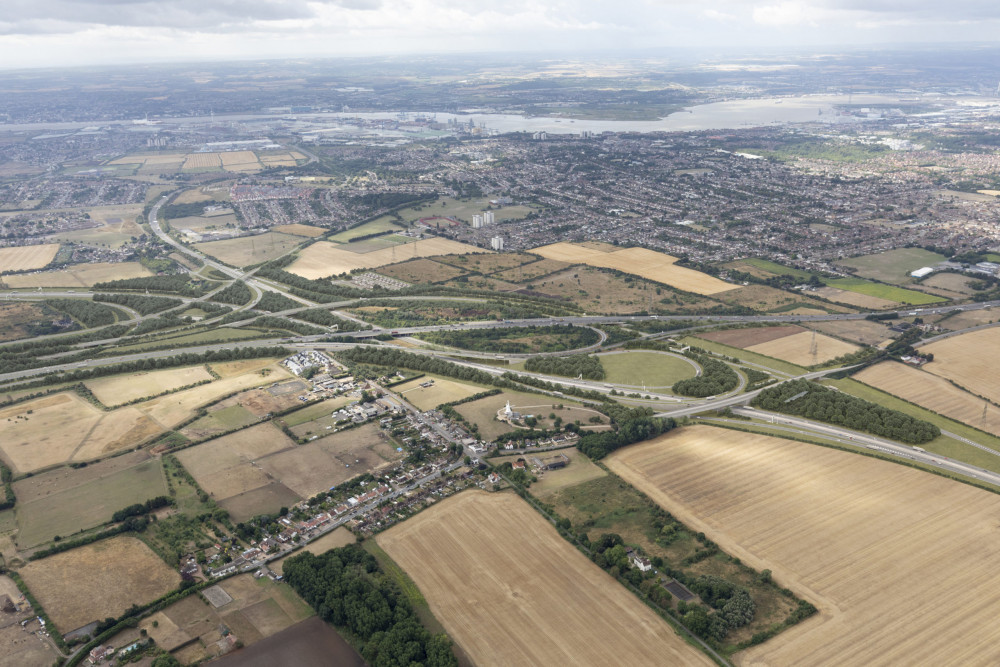 The crossing will cut through the heart of Thurrock.
GOVERNMENT agency National Highways has announced it has has resubmitted its Development Consent Order (DCO), the equivalent of a planning application for huge projects, for its highly controversial Lower Thames Crossing project.
The news comes just days after borough MP Stepehen Metcalfe confronted new transport minister Mark Harper and said it was time to call a halt to the scheme, now estimated to cost around £10 billion.
The statutory consultation for the project took place back in 2018, with additional consultations since.
National Highways originally attempted to submit a DCO for the crossing in October 2020, but withdrew just a month later, because the Planning Inspectorate were set to refuse it.
At the time the crossing project's executive director, Matt Palmer stated he expected the application to be resubmitted within 90 to 120 days. Two years on, the day of submission arived yesterday (Monday, 31 October)!
Now the application has been submitted local councils, whose areas would be impacted if the proposed LTC goes ahead, have 14 days to submit what is known as Adequacy of Consultation representations to the Planning Inspectorate that will then take a further 14 days before announcing by 28 November whether they deem the latest application acceptable to proceed to the examination stage of the process.
Thames Crossing Action Group, who represent thousands of people opposed to the proposed crossing have been voicing concerns that the project would be hugely destructive and harmful, would not solve the problems at the Dartford Crossing, is not fit for purpose, and would be a waste of of taxpayers' money.
The group's chair, Laura Blake, says: "We know that failure to deliver the LTC project is an existential threat to National Highways, their own report stated as much. We can only assume that is why they have pushed ahead with resubmitting the DCO application despite a lack of adequate consultation, and evidence that the project would not deliver the scheme objectives.
"This is a hugely destructive and harmful project, that would not solve the problems at the Dartford Crossing, is not fit for purpose, and now estimated to cost in the region of at least £10bn would be a complete waste of taxpayers' money. Our Local Authorities, MPs and many major organsations and groups have concerns just like us.
"The fact National Highways have pushed ahead with the resubmission wreaks of desperation for a project that is hanging by a thread and should be put out of its misery. We need and deserve better. "
The community action group recently reported South Basildon and East Thurrock MP Mr Metcalfe had told them that, in a brief meeting, he had suggested to the new Transport Secretary, Mark Harper, that he review National Highways; plans to submit the LTC DCO application, highlighting that it would lock in problems to the scheme.
Mr Metcalfe is seeking a longer meeting with Mr Harper, and also recently called for an urgent review into the proposed crossing. He and other MPs, Adam Holloway, Jackie Doyle-Price, and Louie French took part in a previous Adjournment Debate in 2022 where they voiced their concerns.