How to grass up a suspect business! Leader's message as council sets up web page to track down offenders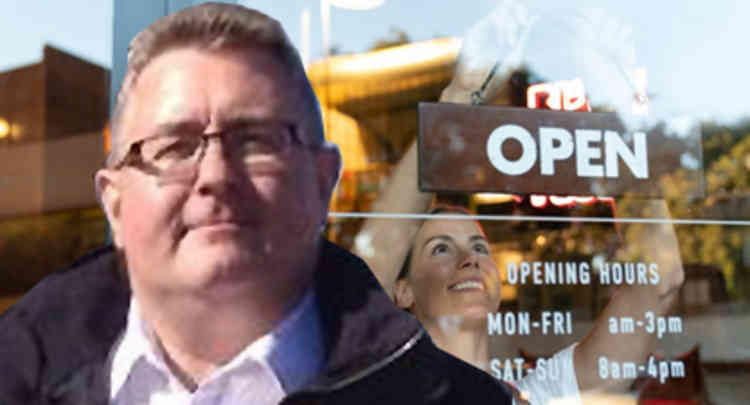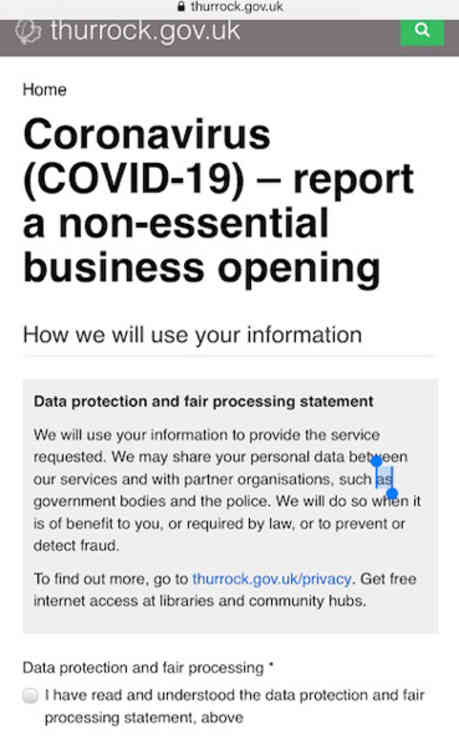 THURROCK Council leader Rob Gledhill has called on borough residents to be vigilant and to report any businesses they don't think should be trading, in the wake of a relaxation of the coronavirus guidelines.
In the latest of his newsletter messages to the borough Conservative Cllr Gledhill is almost Churchillian in his message – warning people the conflict against Covid-19 is not over!
He says: "We are winning this battle but we have by no means already won. The path to victory is a very narrow one which relies on all of us sticking to the rules and making sure we continue to remain diligent in following social distancing guidelines.
"We have come so far and by working together we have all achieved so much. Thanks to what we have done the spread of the disease has been dramatically slowed, the NHS has not been overwhelmed and we are now seeing the first easing of the restrictions we have had to all place on our lives the past few months.
"We will begin to see some shops and businesses re-opening, including garden centres. However there are still strict rules in place about which businesses can open.
"If you think a business has re-opened which shouldn't you can let us know."
The council has set up a website page where people can report suspect businesses. The council pledges information as to who supplied the information will be confidential.
Thurrock Council's enforcement partners, Kingdom Services Group, recently advertised for another enforcement officer to specialise in enforcing social distancing rules and just last weekend Cllr Gledhill was quickly on the front foot to defend his authority's strict enforcement strategy after a number of lorry drivers were targeted by officers from the notorious company - which has been ditched by several councils across the country for its unscrupulous tactics.
Cllr Gledhill has more advice for residents, saying: "As we continue to work from home we all need to be mindful of the impact we can have on one another's working day. A little bit of tolerance and understanding will go a long way.
"You might hear some noise you wouldn't normally from a local business but at the same time we should all think about how the noise we make could impact others.
"We need to all look out for our families and each other and all make an extra effort to be good neighbours to one another, keep an eye out for each other and make sure that we are all OK, especially any vulnerable neighbours you might have.
"It is vital that people properly dispose of any PPE they are now wearing as more business reopen. Please put it in the bin at work or at home and do not discard it on the streets.
"We must all continue to play our role in this fight and make sure that we all stay alert to the dangers posed by coronavirus."