Improvements to Thurrock tip loop signage but there's still a long wait at the gates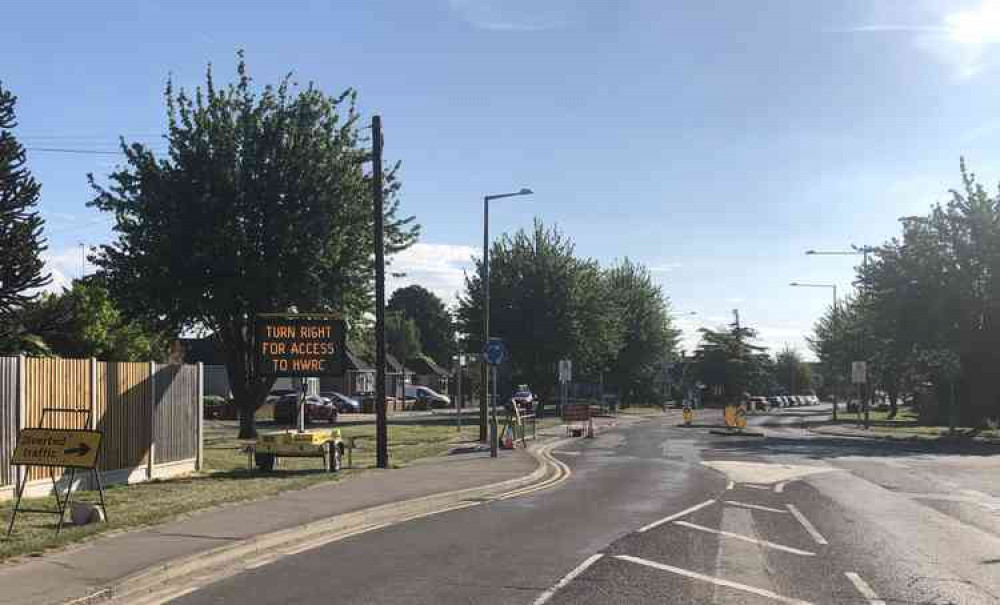 THERE have been significant improvements to the signage and road management on the approaches to Thurrock Council's household waste recycling site at Linford.
A one way system put in place yesterday proved insufficient to stop some dangerous situations developing and there were huge queues at the top, with many people lining up for hours - and plenty of them still didn't get in.
Last night the council appealed to people only to visit the tip if it was absolutely necessary and they have vastly improved the signage, including introducing electronic signing.
It is likely the tip is going to be oversubscribed though. By 8.30am today, just 30 minutes after it opened, more than 70 vehicles were queuing.
As yet the council have not extended the opening hours of the tip, but that may be their next consideration.
You can view a series of short video reports on this morning's situation at the top here.