Is Grays Shopping Centre sale going to scupper town regeneration plan?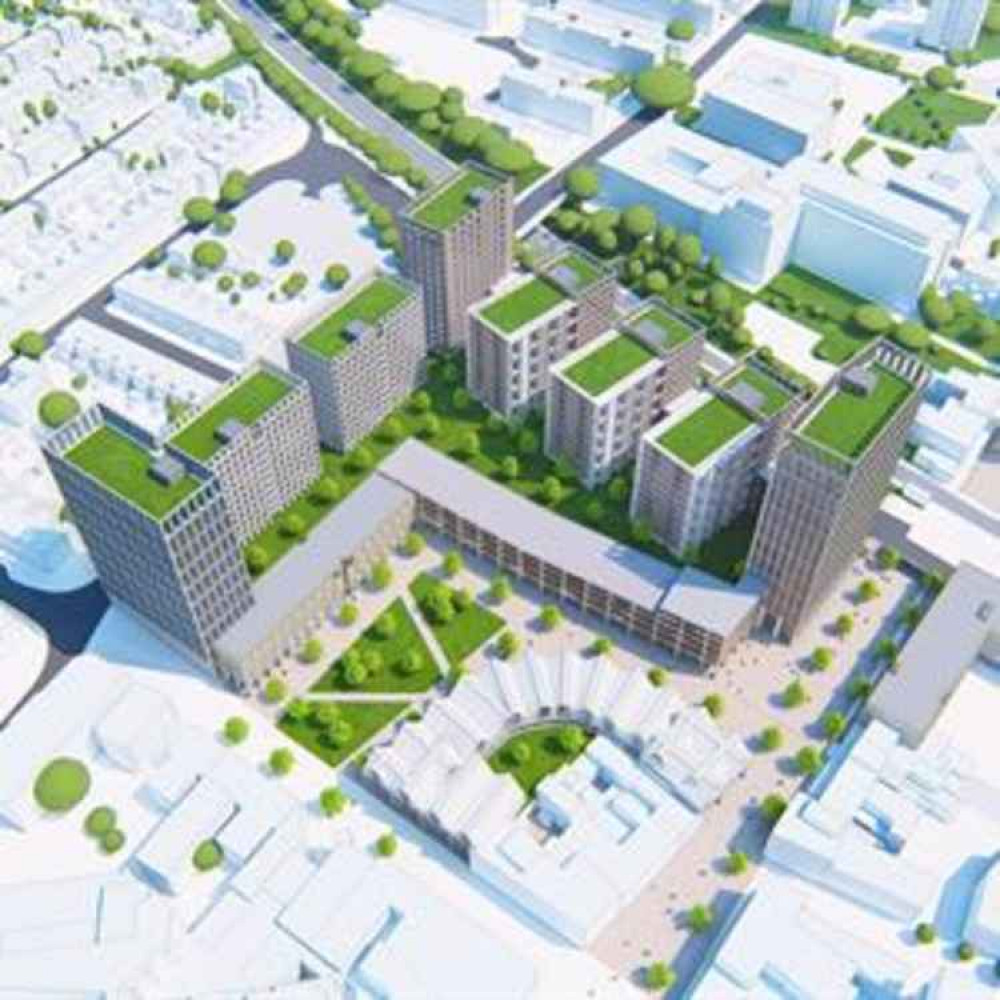 OPTIMISM about a future development that could see hundreds of new homes built on Grays could be misplaced as the site of them is up for sale.
Real estate investment trust NewRiver bought Grays Shopping Centre in June 2018 for £20 million, saying they "recognised a significant value-creating opportunity for redevelopment at the site, which is located just 35 minutes from Central London by train."
They immediately entered into negotiations with Thurrock Council and plans for the complex became a major part of its regeneration strategy for the town centre.
A statement from NewRiver, which is still posted on their website, says: "Working closely with Thurrock Borough Council, we are bringing forward a redevelopment plan that will reduce and repurpose existing retail floorspace, increase public open areas and facilitate an improved pedestrian flow through Grays town centre, as well as providing over 500 new homes."
The council has leased a significant number of parking spaces for its staff in the centre's multi-storey car park in a deal brokered by property consultancy Lambert Smith Hampton (LSH) who were paid more than £425,000 for work related to the lease on Grays.
However, it has now been reported that NewRiver has put the shopping centre, back on the market.
The centre is made up of 55 units including Iceland, Wilkos and Poundland and the 4.8-acre site includes a 700-space multi-storey car park.
The council has secured around £200m in Government funding to bring forward a regeneration scheme with the centre as the lynchpin in the development project which will feature around 1,000 homes, in blocks of up to 15 storeys.
Thurrock Council's portfolio holder for regeneration, Cllr Mark Coxshall has just published his annual report that makes several references to the development in his annual report.
He said: "This ambitious programme of investment in Grays is giving the private sector confidence to invest alongside us. This is clearly demonstrated by the proposals that NewRiver, the owners of the Grays Shopping Centre, are working up – to invest circa £150million in redeveloping their site.
"We will continue to work closely with our private sector partners to ensure that all our proposals contribute towards making Grays a successful, diverse and sustainable modern town centre."
According to a market source, NewRiver received off-market approaches for the centre, due to increased capital in the market targeting redevelopment opportunities.
It has been reported that agents have now been instructed to sell the site, and while a guide price is not being included, it is understood offers of around £20m are being sought.
After £85m of Government infrastructure funding was confirmed in August, the Local Enterprise Partnership said: "The proposed redevelopment will provide a smaller, more varied retail provision, with greater emphasis on community and leisure provision, as well as a new town square providing improved public realm and pedestrian permeability across the town centre, in line with Thurrock's ambition for regeneration.
"The proposals will provide up to 1,000 residential units supporting the Councils housing requirement in this central, sustainable location."
NewRiver has declined to comment.