Is there more bad news to come on A13 widening and Stanford rail station costs?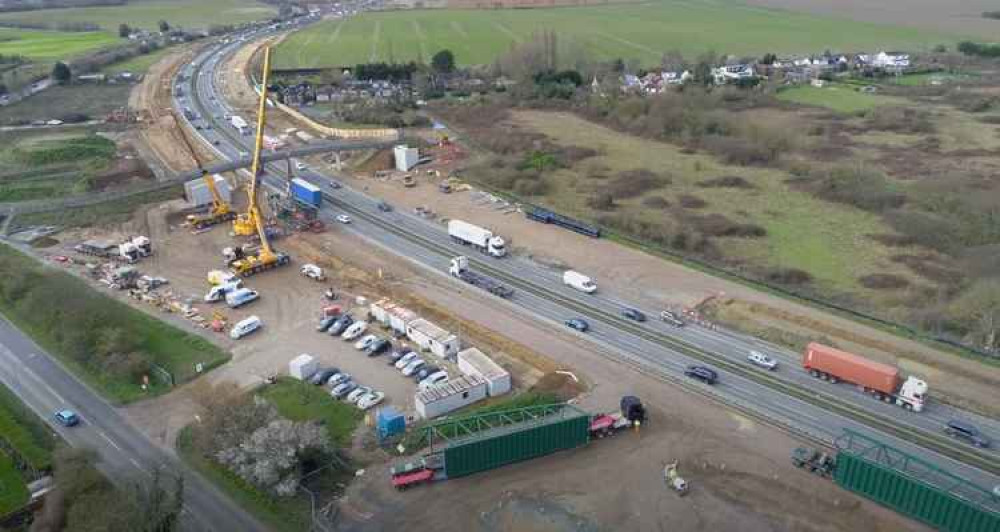 IT seems inevitable that there is going to be another hike in the overall cost of the A13 road widening project – though Thurrock Council officers have been hesitant in putting updated facts before councillors at a meeting planned for next week.
The council's planning, transport, regeneration overview and scrutiny committee will meet next Tuesday (9 February) to get an update on progress on the widening, which is already at least £35 million overspent.
Back in November councillors were told by the assistant director of infrastructure projects Anna Eastgate that she couldn't tell them what the latest cost implications on the project might be.
Ms Eastgate, who has since announced she is leaving Thurrock Council, was quizzed by the council's standards and audit committee chairman Cllr Gerard Rice about how much the project has overspent but she responded by saying: "The budget is being reviewed, we are undertaking a detailed review, it wouldn't be appropriate for me to comment."
There is still no new figure on the table for next week's meeting but Ms Eastgate's latest report appears to be laying the groundwork for bad news.
Bizarrely, since workers returned to the project several weeks ago after an extended Christmas break caused by a couple of Covid-19 outbreaks among workers, Ms Eastgate will tell councillors "at the time of writing this report, work is underway to look at opening the site for construction slowly and safely."
So with the report already out of date its credibility may be questioned and councillors will almost certainly want more information on the costs that have so far been produced.
Ms Eastgate adds: "With the project entering the last 12 months of construction activity, an exercise is underway to review the anticipated remaining costs on the project.
"It has been reported that additional costs are expected due to ongoing financial pressures with the scheme.
"This situation has now been exacerbated by the issues with Covid and whilst there have been some improvements with the issues relating to utilities diversions, clash detection and drainage, these matters are still having an impact on delivery and therefore impacting also on cost."
Later in the same meeting Ms Eastgate will offer up a second report on the situation regarding the botched, much-delayed and also overspent Stanford railway station project.
Despite previous insistence by members of the committee that they be updated about these projects in terms of their financial credibility, there are also no new figures on the table – though Ms Eastgate delivers a masterclass in bureaucratic speak when she says: "It has been agreed with the designers that a high level 'estimated project' cost evaluation exercise be carried out at two 'checkpoints' through the design process, once when the full concept is agreed and a further check at final design approval, to give further certainty and to give some indicative numbers in support of the tender evaluation process.
"It is proposed to carry out a further check, using independent estimators to carry out a pricing exercise in parallel with the tender, to provide a benchmark against which to evaluate the tender submissions."