Leading councillor is dismissive of blood test concerns and bangs drum for council's controversial medical centre policy.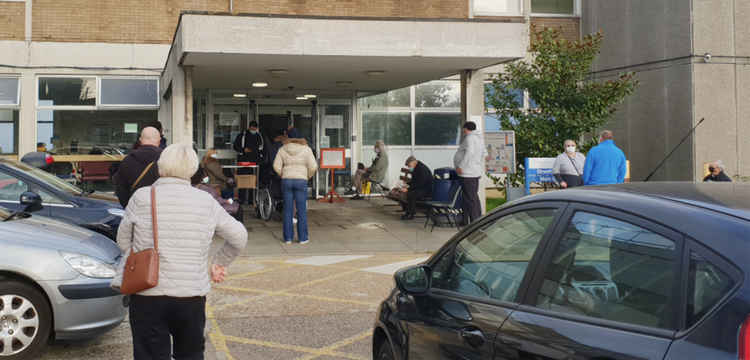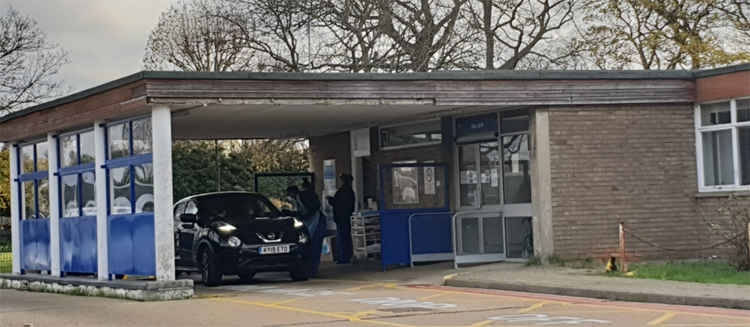 THURROCK Council's portfolio holder for health appears to have brushed aside the fears and concerns of many residents over travel delays and lengthy waiting times as they attend a blood testing service at Orsett Hospital.
Thurrock Nub News recently reported on a growing public disquiet about delays at the hospital's phlebotomy service and in the wake of our report we have received several harrowing stories from local residents.
We also asked Thurrock Council, Thurrock Clinical Commissioning Group and the Mid and South Essex Hospitals Trust for their comments on the situation.
Cllr Allen Mayes, the borough council's portfolio for health has responded – but rather than talk about the issues at Orsett, he has lauded the council's controversial integrated medical centres policy – which at best might have one community health facility up and running by 2022, while progress on others appears to have stalled.
He appears to dismiss claims that the council is not supporting the provision of adequate bus services connecting all parts of the borough with Orsett Hospital.
In response to our question the council said: "Longer waits are to be expected at Orsett Hospital's Phlebotomy service due to the COVID-19 pandemic and clinicians implementing additional infection control measures, including sanitising the clinical area after every patient visit. This is crucial to keeping our residents visiting the hospital as safe as possible.
"Orsett Hospital is served by both Thurrock's local bus services and a commercial operator. Thurrock Council contributes £450,000 per year to bus services ensuring communities remain connected and services will continue to be available to our residents, incorporating the Integrated Medical Centres (IMCs) into their routes."
Cllr Mayes then added: "With our NHS partners we are progressing with work on four new IMCs which will put health services at the heart of our communities and will overcome the issues reported here. The IMCs will provide a range of services including mental health, outpatient care and specialist clinical services.
"Not only will the new centres aim to improve waiting times to see a GP or specialist health professional, they will also reduce the number of people who have to attend or be admitted to hospital in an emergency.
"Work on the four IMC's will conclude before Orsett Hospital is closed. The first of the four IMCs being built is in Corringham with construction works due to begin in January 2021 and the centre due to open in spring 2022."
In addition to the adverse experience of using Orsett reported in our first story, a number of residents have come forward with their own tales of woe and concern about the service.
"Outside the blood test reception there were at least 18 people waiting in the cold, some people were elderly, some in wheelchairs"
Tara Shannon, who also noted the adjacent Covid testing service was being hugely under utilised, said: "In regards to recent experiences at Orsett Hospital, I drove my 80-year-old disabled mother from Grays to Orsett Hospital for a blood test, I dropped her off while I waited for a parking space.
"Outside the blood test reception there were at least 18 people waiting in the cold, some people were elderly, some in wheelchairs.
"Once parked I went to check on my mother who was waiting on a bench in the cold, I complained to the security guard that these people should go inside to the waiting room. He said the blood test centre was 'running late this morning' and he had been he was told to let people in at their allocated time and not before.
"Why were they running late? Did they not have enough staff?
"I noticed that across from this reception is the drive in Covid-test reception that was manned by five staff, where the occasional one or two cars drove up and the drivers had the test taken. All this while my mother waited outside for approximately 20 minutes to go inside the building waiting room."
"It is disgusting to treat people in this way with very little thought for people's welfare"
Sue Branch told us: "On Wednesday, 25 November I was sent by my GP to Orsett Hospital for an urgent blood test. It was a very cold day so unfortunately I and a lot of other people had to wait outside, this included a lot of elderly people. "We were informed that the blood testing was delayed by 50 minutes, not ideal in the cold damp atmosphere. "I waited my turn only to be told I could not have this blood test taken as I had recently been tested positive for Covid-19. I had been informed by the NHS that my isolation period was up only to be told that the policy at Orsett Hospital is 14 days from the day you are tested positive for the virus not 10 days as indicated by the NHS. "This was not made clear when booking my blood test online. If this of been indicated on the day of booking I would not have had a wasted journey and not had to wait in the cold for 50 minutes. This was very annoying and very embarrassing being sent away like I had the plague in front of everyone that was waiting for their blood test. "I felt humiliated plus freezing cold. They must sort this out it is disgusting to treat people in this way with very little thought for people's welfare. "What started out being an urgent blood test has now been put back another five days as no other dates were available and very likely having to wait in the cold again. Not looking forward to it!"