Man pleads guilty to causing fatal crash after driving wrong way down A13 to escape police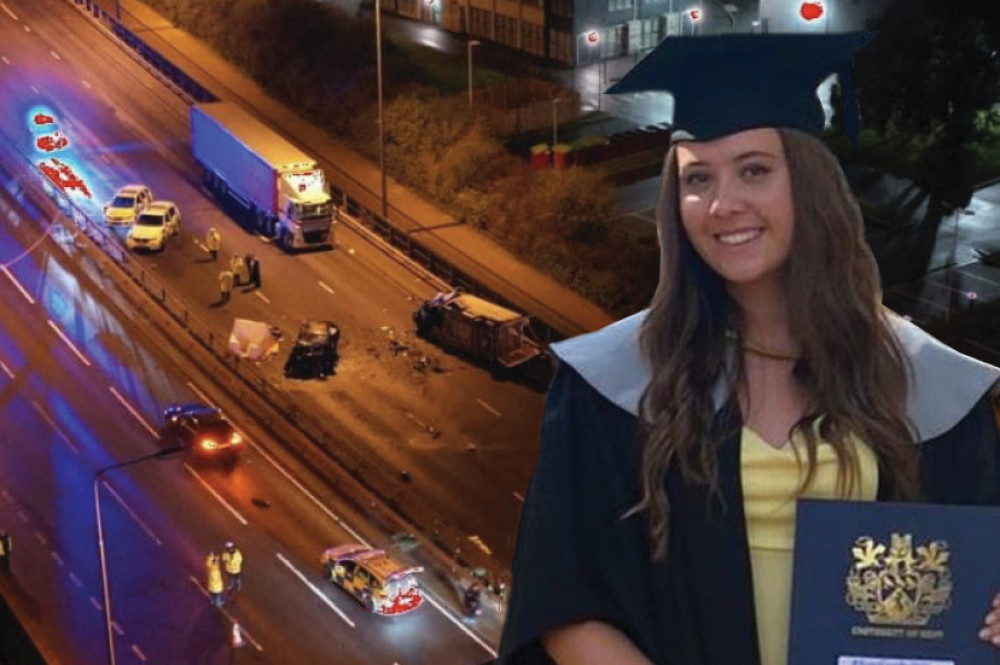 Grace Payne was killed in the A13 crash.
THE man who drove his vehicle the wrong way down the A13 as he tried to escape police and ended up causing the death of a 21-year-old woman has pleaded guilty at the Old Bailey.
Ashley Loveday, 38, from Avondale Road, Canning Town, drove a stolen van into oncoming traffic, ultimately crashing his vehicle into an Uber car driven by Sunder Ali, 59, who was seriously injured but survived.
Grace Payne was a passenger in the car on her way home to Upminster following a night out with friends and she died in the crash, which took place on the eastbound carriageway near Rainham.
Loveday, who had stolen the van days earlier, was being followed by Essex Police who were driving on the right side of the carriageway. He had failed to stop when requested by officers on the A13. After the crash the A13 was closed in both directions for many hours.
A spokesman for the force said at the time: "We have established that a white Peugeot Boxer van travelled down the wrong side of the carriageway, with officers in an unmarked police car following on the correct side of the A13, before the Peugeot was involved in a collision with an oncoming Toyota Prius."
Grace had recently graduated with a degree in history and philosophy from the University of Kent university and was working in HR at an architecture firm in the city.
Today (Wednesday, 25 January) Loveday – who was himself injured in the crash and spent some time in hospital - appeared at the Old Bailey and pleaded guilty to causing Ms Payne's death and causing serious injury to Mr Ali by his dangerous driving. He also admitted aggravated vehicle taking of the van on or before 22 November last year.
Judge Alexia Durran ordered a probation report to be drawn up about Loveday, who was remanded into custody until the sentencing on Thursday, 9 March. The judge told him to expect a lengthy custodial sentence.