'Don't over promise - we must deliver the best we can but people will understand if we are honest'. That's the message to new officers as councillors are briefed on changes to borough waste collections in bid to resolve longstanding problem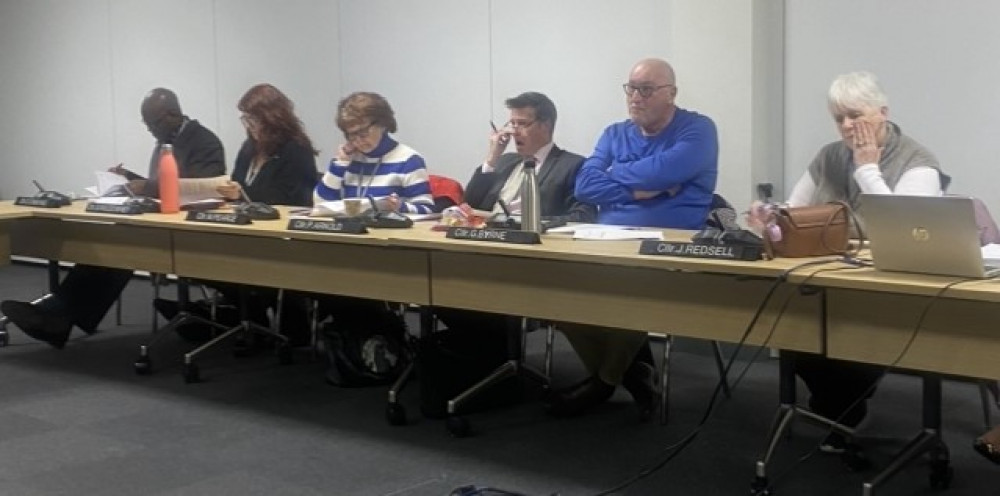 The O&S committee that met last night
THURROCK councillors have expressed concern that officers may be attempting to promise more than they can deliver as work continues to improve the borough's poor domestic waste collection service.
Over the past couple of years the service has been dogged with issues and matters were not helped by a strike that lasted several weeks over pay and conditions.
However, the council administration says the nettle was recently grasped and senior changes to the services management were implemented.
That saw the departure of an assistant director and the appointment of new senior staff charged with tackling issues and bringing the service back on track for local users, as well as being prepared for new government directives and targets due to come in later this year.
At last night's (Tuesday, 24 January) meeting of the council's Cleaner, Greener and Safer Overview and Scrutiny Committee the newly appointed interim director of street scene and leisure, Anita Cacchioli, addressed councillors for the first time.
Despite a statement from the council in late December, following more service failures, that Ms Cacchioli's role was not to tackle operational day-to-day issues she spoke last night on all aspects of the council's waste issues and challenges, including staff management and conditions and the organisational aspects of the bins service.
Ms Cacchioli arrives in Thurrock with a notable track record in the waste management sector at a number of councils. She has also served in areas where her employers have come under close media criticism and scrutiny – once being among a number of 'fat cats' highlighted by the Taxpayers Alliance in its 'rich list'. It wasn't just her salary of £187,000 with Reading Council that caught the eye – but also a payment of compensation for loss of office of £143,723!
Alongside her to brief councillors was another recent recruit to the council's officer cohort, Susan Reddick, the strategic lead on waste and the two addressed councillors and answered questions on a number of subjects.
What no-one spoke about was the axing of Ms Cacchiolli's predecessor Daren Spring, exclusively reported in a Nub News story on 9 January. That appeared strange as a number of reports put to the committee members were in his name, but no-one appeared willing to ask difficult questions about what had been happening in the service they are supposed to be scrutinising.
However, Cllr Gary Byrne did want to know about how and why residents' concerns about elements of the service had constantly been ignored.
For example he said: "I've been a councillor nearly four years. All we have had is excuses, excuses, excuses. They never agree with residents.
"For example one of my residents told me how it had been reported to the council that a driver and crew were smoking cannabis on their road. The smell is distinct and the cab was full of it, but the complaint was rejected on the basis that the crew had told management they didn't smoke – 'so it can't be them'. There have been serious, serious complaints but the council doesn't really care.
Committee chair Cllr Joy Redsell shared the concern, saying she had reported collection crew members for smoking, which is not allowed, and nothing had been done. But she issued the caveat: "We have to give Anita time."
Ms Cacchioli told members it was planned to introduce regular and monitored checks on crews.
And both officers told councillors that a system was now in place for dealing with complaints in a better way, something welcomed by Cllr Sara Muldowney who said: "I am glad a proper system is now in place. I get a lot of complaints, particularly from vulnerable people. I have heard horror stories with assisted bin collections, for example."
Cllr Muldowney was assured that checks on all service issues were now taking place.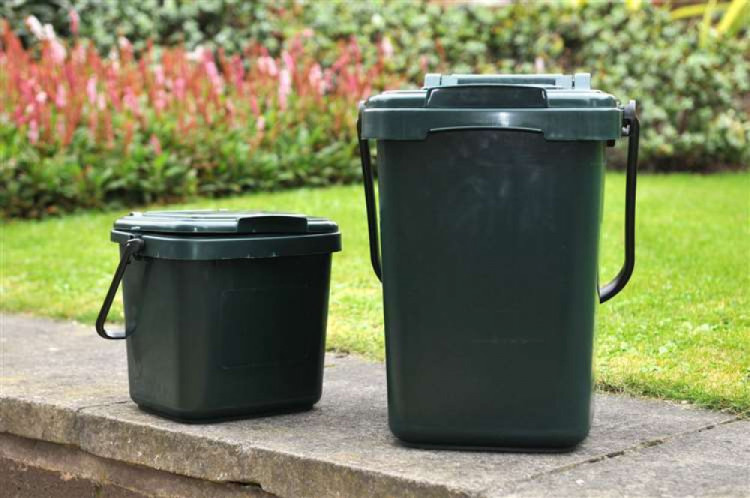 Ms Reddick briefed councillors about planned changes to the collection service, that will see the introduction of a food caddy system. It was supposed to have happened last year but was delayed but it is now expected to be introduced later this year, once all the government's expectations have been made clear.
However, there was widespread concern from members about the scheme and how it would operate – and it was suggested it would not be welcomed by a majority of residents who would not want even more receptacles to deal with.
Cllr Redsell summed up worries by saying: "I can see some things that don't wear well and I am anticipating what my residents will say. I don't think we have thought this through.
"As for having a small bin in the kitchen, a lot of people won't want one. Are we wasting our money on something we don't really need?"
Councillors were told that the food collections from the new caddies would be made on new, specially created vehicles that also took domestic general waste so there was no additional cost.
And that the food waste would be transported for processing at a site in Croydon on vehicles that were power by bio fuel so there was no additional impact on the environment.
Cllr Redsell did ask: "Why does it have to go to Croydon, why can't we have a site here?"
Cllr Paul Arnold also predicted a problem with the caddies and he believed there was a more pressing problem. Referring to the Linford waste site he said: "We really do need another recycling centre in the west of the borough, at the moment people in the west have to drive miles and miles."
Questions were also asked about the future frequency of bin collections and if residents would be charged.
Ms Cacchioli said: "We are waiting on government consultation which we will need to take into account. At this point in time I can't answer that question – there will be some difficult decisions."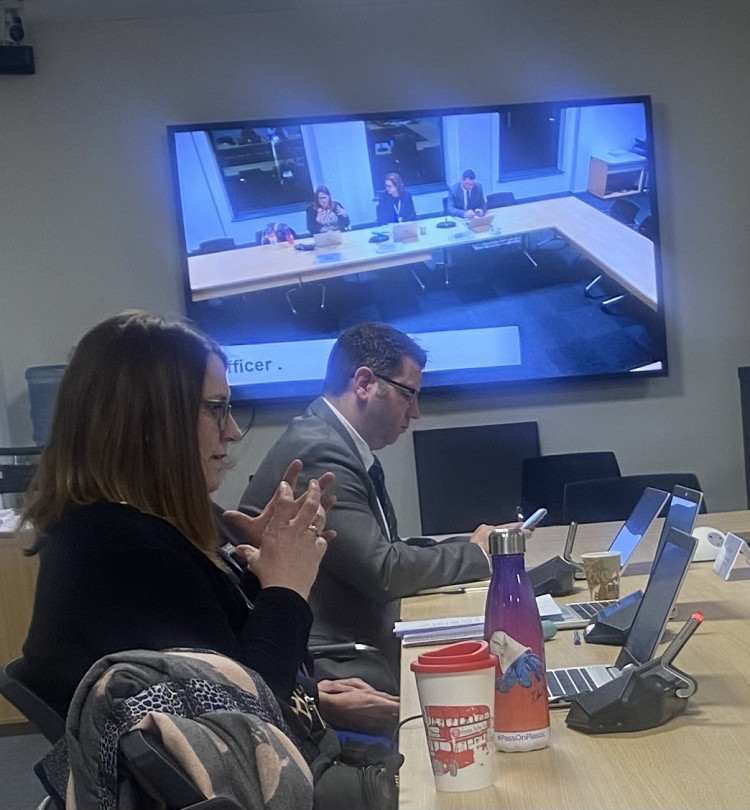 Members were told that the council has recently recruited the required number of bin crews, many switching from agency roles to join the council staff, but there was still a shortage of drivers. Ms Reddick said: "We don't want to recruit people just because we are short, they need to be competent, safe and reliable."
Given the possible driver shortage, officers were quizzed about the planned resumption of brown bin collections, due to start next week.
Ms Cacchioli said: "This is firmly on my radar and the intention is to start Week One next week. The caveat is that is there high levels of sickness or a vehicle breaks down the green and blue bins will be our priority."
Expanding on that, Ms Reddick said: "It's a work in progress. I couldn't tell you I am 100 per cent confident, it's really difficult. I'm nervous about the first delivery but it's our priority."
Cllr Redsell and other councillors welcomed the honest approach and said that the council should not over promise and should communicate better.
Cllr Redsell summed up: "You have started well, let's hope things get better and we have got to get better at communication. We need to let people know more, we need to get more messages out. People understand, they don't mind as long as they know.
"And we must not over promise and then fail to deliver."