New recruits join the ranks of county firefighters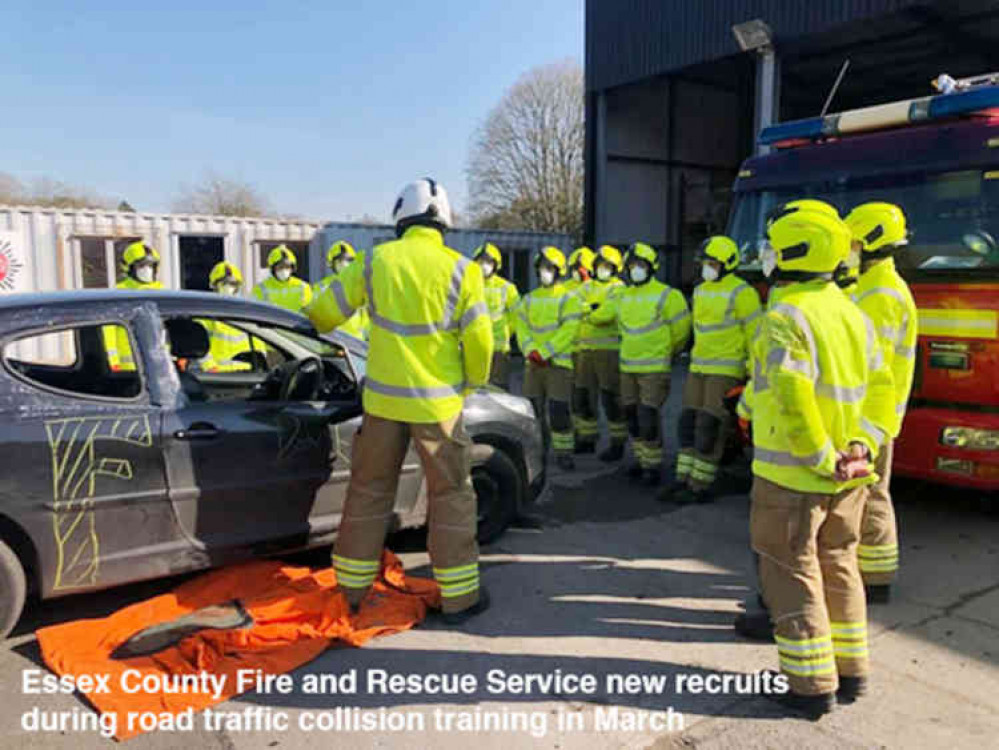 The photograph of the new recruits was taken at the Fire Service College, before the social distancing rules were implemented.
Essex County Fire and Rescue Service has welcomed 16 new recruits into the service.
The latest whole time squad completed their training last week. The 16 new recruits were put through their paces on an intensive training course at the Fire Service College in Gloucestershire and at ECFRS' Service Training Centre in Witham, preparing them to take on roles across the service and begin the development phase of their career.
The training course has seen them learn the practical and technical skills needed as a firefighter. They've been equipped with the skills and experience they need to deal with a variety of incidents from house fires and road traffic collisions to water rescues.
The new recruits will be formally welcomed into the Service during a pass out parade when it is safe to do so.
Jo Turton, Chief Fire Officer/Chief Executive said: "Our new recruits have completed their training despite the difficulties that have arisen during these unique and unprecedented times and their trainers have been full of praise for the squad's professionalism, hard work and dedication during the pandemic.
"It is with great pride and delight that I welcome them all to our Service and in doing so I would like to pay tribute and give my thanks to their families who have supported and helped them to reach this key milestone. As members of the Service, we can only achieve the things we do because of the support and encouragement we get from our families and friends."