'Be kind and don't use the tip unless you have to' - message from Thurrock Council leader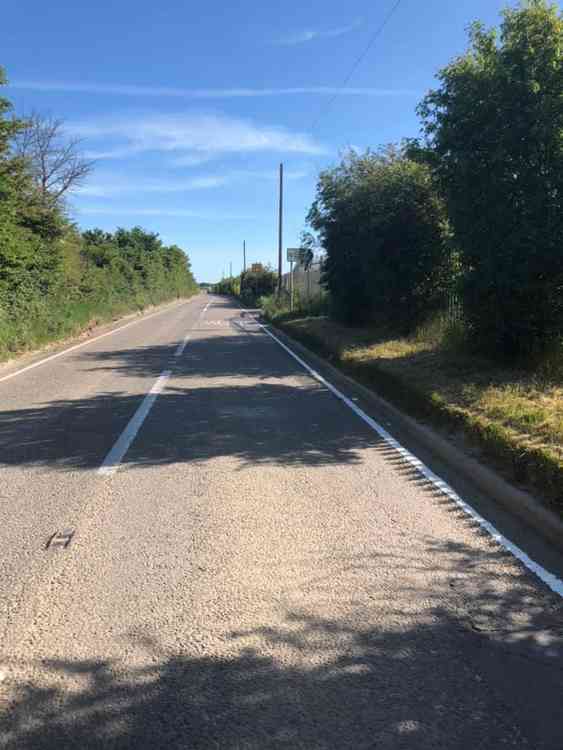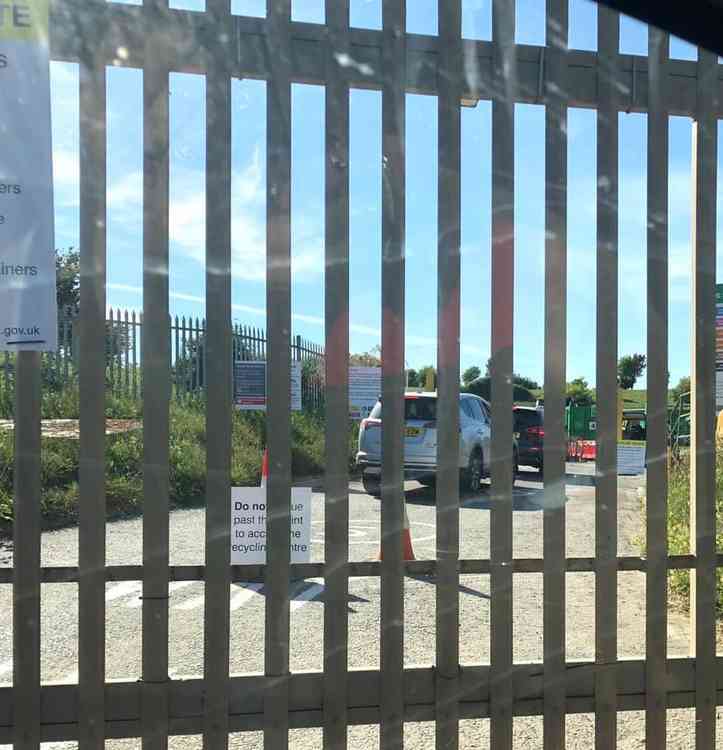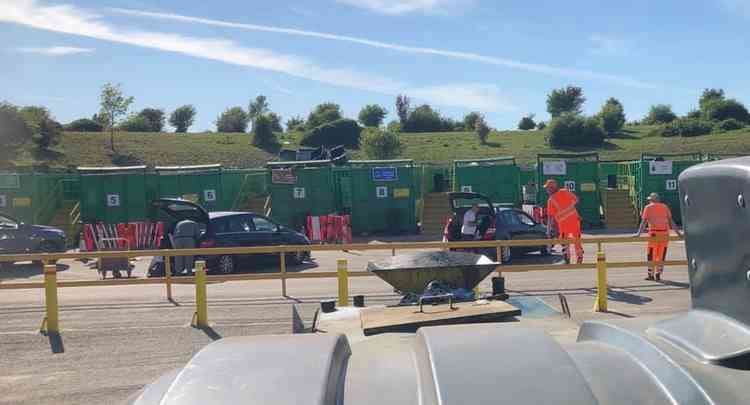 THURROCK Council leader Rob Gledhill has urged borough residents to find something more productive to do with their time than spend it queuing to get into the council's civic tip.
Since it reopened on Monday, there have been long queues of cars waiting to use the household waste and recycling site on Buckingham Hill Road near Linford.
Early problems with traffic management were eventually countered by action from the council and a relatively trouble-free system is now in place on a daily basis, with Buckingham Hill Road made one way – as is Butts Lane and Walton Hall Road coming from Stanford-le-Hope as an access route.
After something of a debacle on Monday (18 May), the council got 210 cars through into the tip yesterday and they report around 230 were able to use it today.
To some people's surprise, opening hours at the tip remain 8am to 5pm, with the tip effectively closing around 4.45 to allow the last few cars to unload before the site closes. Other council across the UK are reported to have extended the opening times of their tips.
This evening Cllr Gledhill issued a message to borough residents calling on them only to use the tip if they have an urgent need to. He calls on people to be kind!
Cllr Gledhill says: "Despite the current warm spell, and the upcoming Bank Holiday, it's vital that we all continue to follow government guidance to stay at home as much as possible and that when we do go out we follow social distancing guidelines by not meeting groups of friends or family and staying two metres away from others.
"While we have all been indoors I am sure that many of you, like me, have had a chance to do a lot of those little jobs we've all been putting off and that has generated some waste which we need to get rid of. I would urge people to only visit the tip if they absolutely have to. When the tip re-opened on Monday hundreds of cars queued for hours to get in to the tip.
"Since then we have seen wait times reduce but there is still a queue of around 60-90 minutes to get in.
"Don't waste time in a traffic queue"
"With time outside so precious, such beautiful weather and exercise being such an important way to stay fit and maintain well-being don't waste it in a traffic queue for the tip. If you have been able to safely store large waste items I recommend you continue to do so and use your time outside to stay active rather than queue for the municipal tip.
"We have all come so far yet we have further to go. Be kind to yourselves and one another and make sure you are doing everything you can to stay strong and keep active while following social distancing guidelines."
An official statement from the council says: "Today the HWRC has seen around 230 visitors. Queues have reduced somewhat but remain long with an average wait time of around 60 minutes for people to get onto the site. The council continues to recommend that people only visit the tip if it is absolutely necessary and they cannot store items at home without causing a risk of injury or to your health."