Nothing new seems likely for councillors seeking info on A13 widening project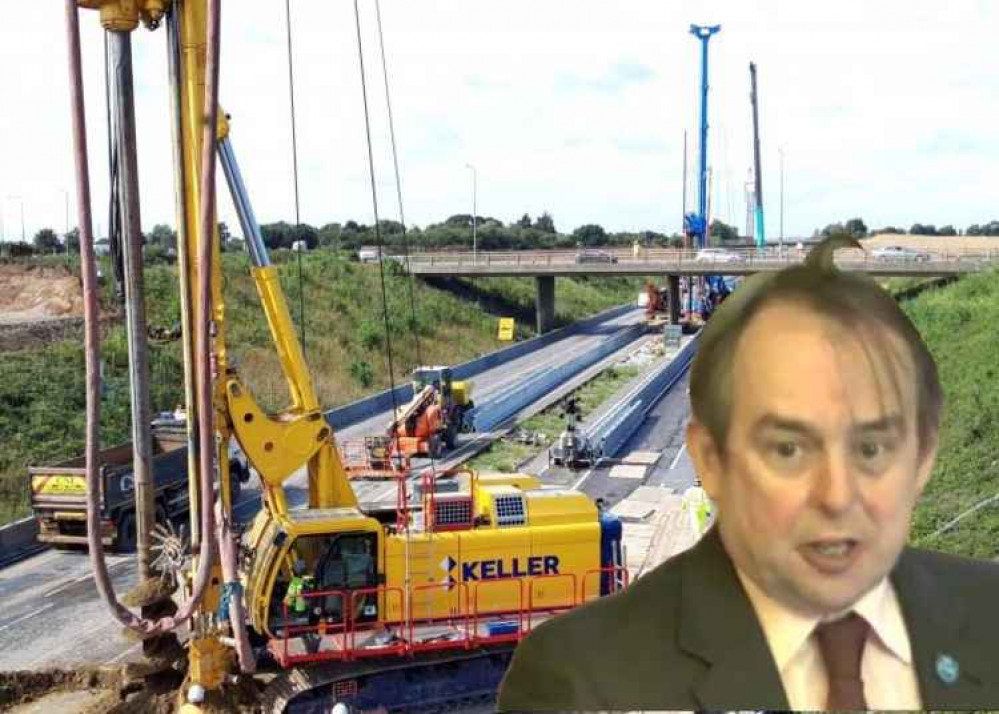 Thurrock councillors seem unlikely to learn much more at a meeting next week than what Cllr Mark Coxshall was able to tell them last month.
MEMBERS of Thurrock Council's Standards and Audit Committee hoping to get an informed opinion on the cost overrun and timescale of delays on the A13 road widening project may well be disappointed when they meet next week.
The committee has called on the council to give it updates on progress of the work but there is little new being brought to them in next week's report by Anna Eastgate, Assistant Director for Transport Infrastructure.
The report acknowledges the overspend on the project - last reported to be around £35 million after costs ballooned from £79 million to the latest estimate of £114.67 million following a series of problems ranging from public safety concerns to inaccurate land studies that needed to be repeated.- but does not go into detail, nor does it say if the cost is likely to go up or down. It simply says: "Additional costs are expected."
In a previous report Ms Eastgate said the debt was less the media were quoting because the programme had been re-budgeted when it first came to light that an overspend was likely. She quotes the overspend to be around £27 million.
Nor is there any definitive update on the conclusion of the project, other than to say: "The current accepted programme has an anticipated planned completion date within the currently published period of Autumn/Winter 2021."
That comes despite a recent planning application which says contractors working on the project have already signed contracts going well into 2022.
Thurrock Nub News has repeatedly quizzed the council on this - but have received no response.
It was hoped there might be some enlightenment at meeting of the full council last month, but in his report to the council regneration portfolio holder Mark Coxshall, who has responsibility for the project dodged a number of bullets.
Cllr Coxshall did tell members that local council taxpayers might have to meet the full cost of the overspend unless alternative measures could be found.
Labour's Cllr Martin Kerin referred to the widening project and questioned the mitigation plan that was in place and asked for confirmation that Thurrock tax payers would not be asked to pay the financial shortfall accrued by the mismanagement of the project so far.
Cllr Coxshall stated he could not give that guarantee because the government would stop all investment in Thurrock "because of a loss of confidence that we don't pay our dues". But he said that every avenue would be pursued to ensure that Thurrock residents would not pay any more money.
He concluded by saying: "I can't deny that the A13 has been 'not good' and that we have got to learn and not do it again as we move forward."
Ms Eastgate's report to next Tuesday's (24 November) meeting gives no update on the search for other funding.
The report to the committee can be found here.