Oil campaign group says its members are being imprisoned and unjustly treated by the law and government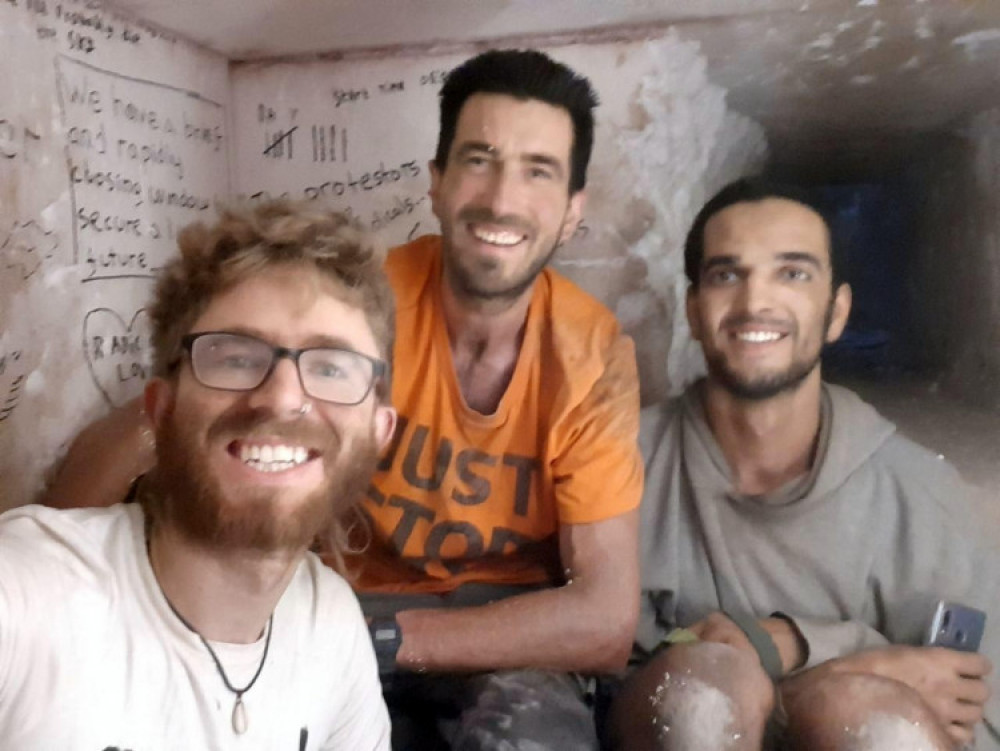 Xavier Gonzalez Trimmer, Samuel Johnson and Joe Howlett.
THE JustStopOil campaign group that took its protest to the streets of Thurrock over recent months, including burrowing tunnels under roads, stopping traffic and bringing disruption to local businesses says its members are being unjustly treated by the UK judicial system.
The protest group has cited a number of instances where it feels its members are being abused by the law.
Their latest complaint is that three men who tunnelled under a busy borough road to make their point about government policy are now to be held behind bars until early October.
After quitting a tunnel dug under St Clements Way in West Thurrock, Xavier Gonzalez Trimmer, 21, Joe Howlett, 32, from Radstock in Somerset and Sam Johnson, 39, from Suffolk were arrested on Sunday (4 September) and appeared before Southend magistrates yesterday (Tuesday, 6 September). They were remanded in prison until Tuesday, 4 October when they will appear at Basildon Crown Court.
Also on remand in prison is Chris Bennet, 31 from Bristol, who was arrested on 30 August after spending a week in one two tunnels dug near the Navigator Oil refinery in Grays.
A spokesperson for JustStopOil said: "All those who join in civil resistance know that they are risking prison and they are not looking for sympathy. They want you to join them in resisting a government that is prepared to see the vulnerable mistreated, millions reduced to destitution, a government that is destroying our freedoms, rights and security.
"When our bodies are the only weapon we have, we will put them on the wheels of the machine.
"The Police and Crown Prosecution Service have conspired to imprison ordinary people without trial.
JustStopOil has also highlighted the case of ecologist Emma Smart, a campaign supporter who the protest group say suffered extensive injuries and was placed in isolation while held in prison after 'peacefully' refusing to co-operate with prison staff.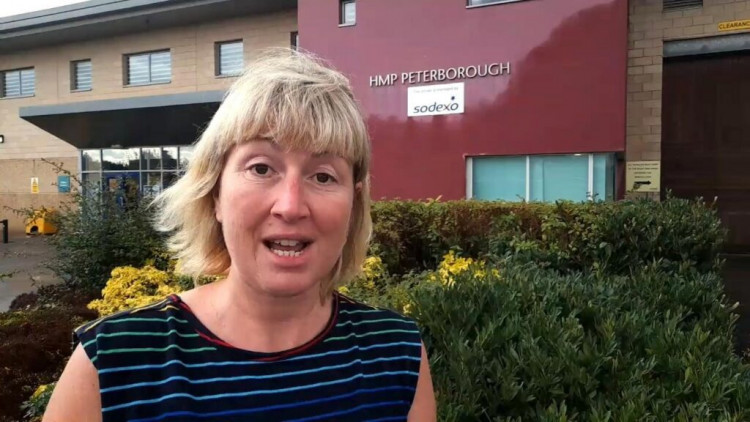 Ms Smart, 45, from Weymouth, has now been released. She was arrested and detained without warning by the Metropolitan Police on Wednesday, 24 August along with Gwen Harrison, 45, from Kendal, Morgan Trowland, 39, from London and Paul Sheeky, 47, from Warrington.
On Friday, 26 August the Crown Prosecution Service made an application to Southend Magistrates Court to hold them in prison for at least one month with the possibility of extending until 24 February 2023. However, all four were released on bail yesterday.
JustStopOil says Ms Smart, was held at HMP Peterborough, was peacefully refusing to co-operate with prison staff in order to gain access to her medication and appropriate food. It says on Friday, 2 September she was subjected to a response by staff that resulted in her requiring urgent medical attention. The group says she suffered injuries to her head, face, shoulder and wrist and was then placed in isolation for "being a risk to staff, being a risk to other prisoners and being a risk to the regime".
Ms Smart says: "If the regime is one of intimidation that is upheld by individuals using aggression and violence for control then this is an unethical, unprofessional regime. To challenge and present a risk to this regime is morally right."
Just StopOil says two of its members, Joshua Smith, 29 from Manchester and Louis McKechnie, 21 from Weymouth, are now into their eighth week in prison.
The imprisoned campaigners are likely to be at the centre of a public protest being planned around Westminster on Saturday, 1 October.
A statement from JustStopOil says: "We invite everyone in crisis, people who understand the unfolding climate catastrophe, those who are being made poor to fund the bonuses of energy bosses, to join us in London on 1 October.
"Groups from around the UK will be coming together in a 'Conspiracy to Care'. We will occupy Westminster until our government pledges to do the same.
"So far this year 31 ordinary people, supporters of JustStopOil, have spent time locked up before going to hearings. How many more ordinary desperate people will this government imprison?"