Park project is in the money as it bags a grant from Tesco thanks to shoppers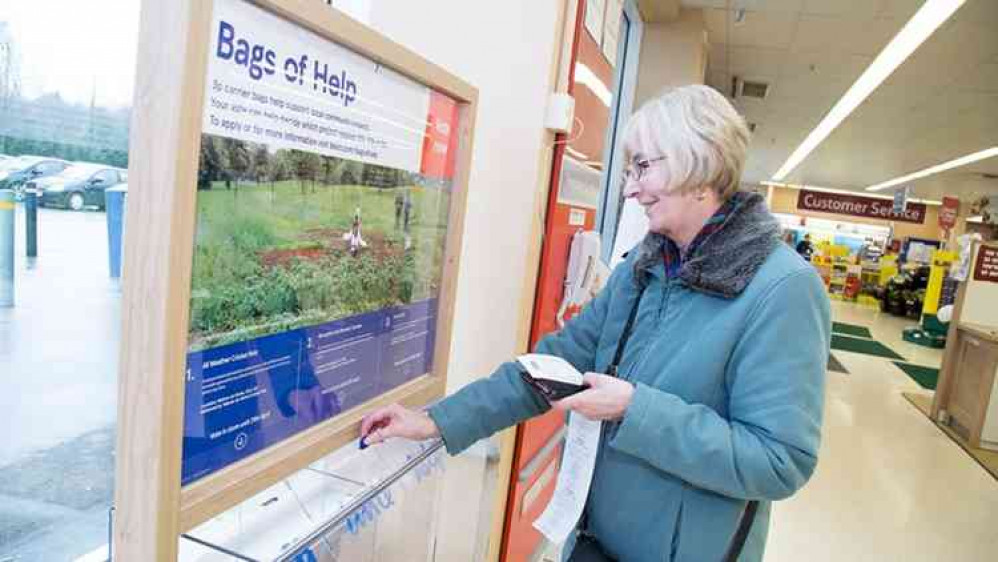 THE Friends of Hardie Park community group in Stanford-le-Hope has bagged £1,166 from a grant scheme to help develop its cycle hub project.
The cash has come from Tesco's Bags of Help community grant scheme run in partnership with environmental charity Groundwork. Since launching in 2015, it has provided more than £79 million to over 26,000 local community projects.
The scheme asks shoppers in selected stores to vote for a charity of their choice and Friends of Hardie Park's cycle hub project - the Old Spokes Home - proved a popular choice since they launched their bid earlier this year as reported on Thurrock Nub News.
Rob Groves, the park's CEO, said: "The project is making swift progress and the idea of providing low cost affordable cycles to the community by re-furbishing donated bikes has been embraced by local people. The grant will support future activities at the hub including the production of self-help YouTube videos.
"Ross, our cycle hub apprentice will talk through some basic cycle maintenance procedures, give tips on preparing a bike for a cycle ride and provide diagnosis and fault solving information to keep cyclists on the road.
"It is an exciting time for this new project and we are grateful for all the Bags of Help blue tokens you chose to send our way."
Voting ran in stores throughout January, February and March with customers choosing which local project they would like to get the top award using a token given to them at the checkout.
Alec Brown, Tesco's Head of Community, said: "Bags of Help contributes funds to community projects up and down the country and we've been overwhelmed by the response from customers voting in their local stores. We're looking forward to seeing more projects brought to life."
Groundwork's National Chief Executive, Graham Duxbury, said: "Bags of Help continues to enable local communities up and down Britain to improve the local spaces and places that matter to them. The diversity of projects that are being funded shows that local communities have a passion to create something great in their area.
"We are pleased to be able to be a part of the journey and provide support and encouragement to help local communities thrive."
In addition, to mark Tesco's 100th year, they have announced two special voting rounds, Tesco Bags of Help Centenary Grants, taking place in store now with larger grant amounts available over wider geographic regions.
Look online for more information on if they can support your group either through the normal Bags of Help vote or Tesco Bags of Help Centenary Grants and don't forget to vote in store! To find out more visit www.tesco.com/bagsofhelp.