Residents get active in bid to stop 'dominating' new phone mast close to homes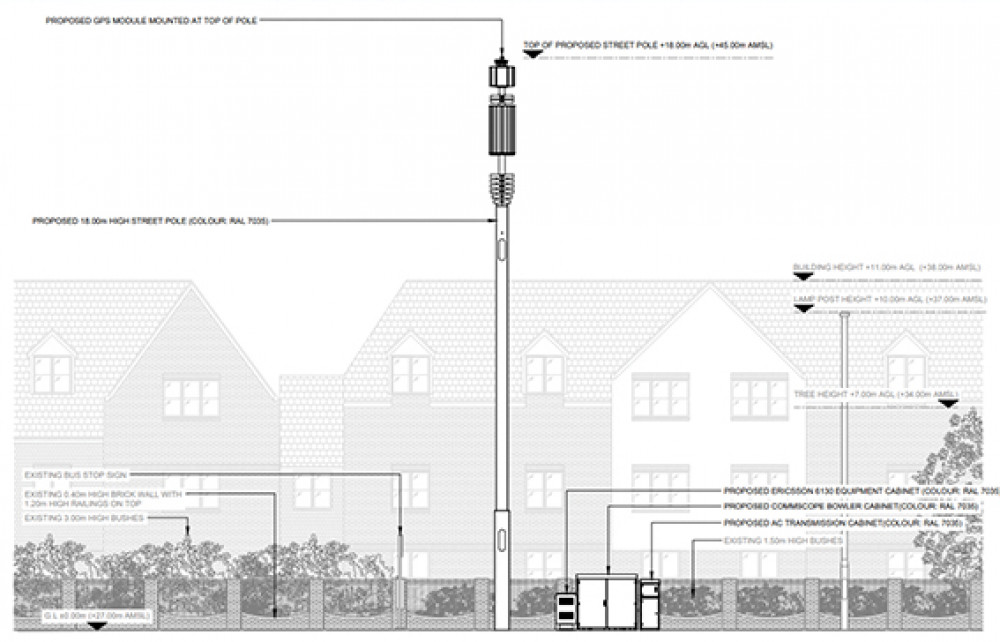 A graphic showing placement and size of the mast.
A RESIDENTS' action group has been set up to oppose a planned 5G telecommunications mast planned for Grays.
The residents of Palmers Avenue, including people with homes in Highgrove Mews, say the planned 18 metre mast will tower over their homes and will be 'overbearing and dominant' in the residential street scene.
Residents add the proposed mast is approximately three metres away from and seven metres taller than the properties in Highgrove Mews.
Oppoenents of the plan have set up a Facebook page which can be viewed via this link.
The full application, submitted by CK Hutchison Networks (UK) Ltd, and the opportunity to comment can be found via this link.
New thurrock Jobs Section Launched!!
Vacancies updated hourly!!
Click here: thurrock jobs