Rogue riders and rising bike crime in borough is running out of control in some areas councillors are told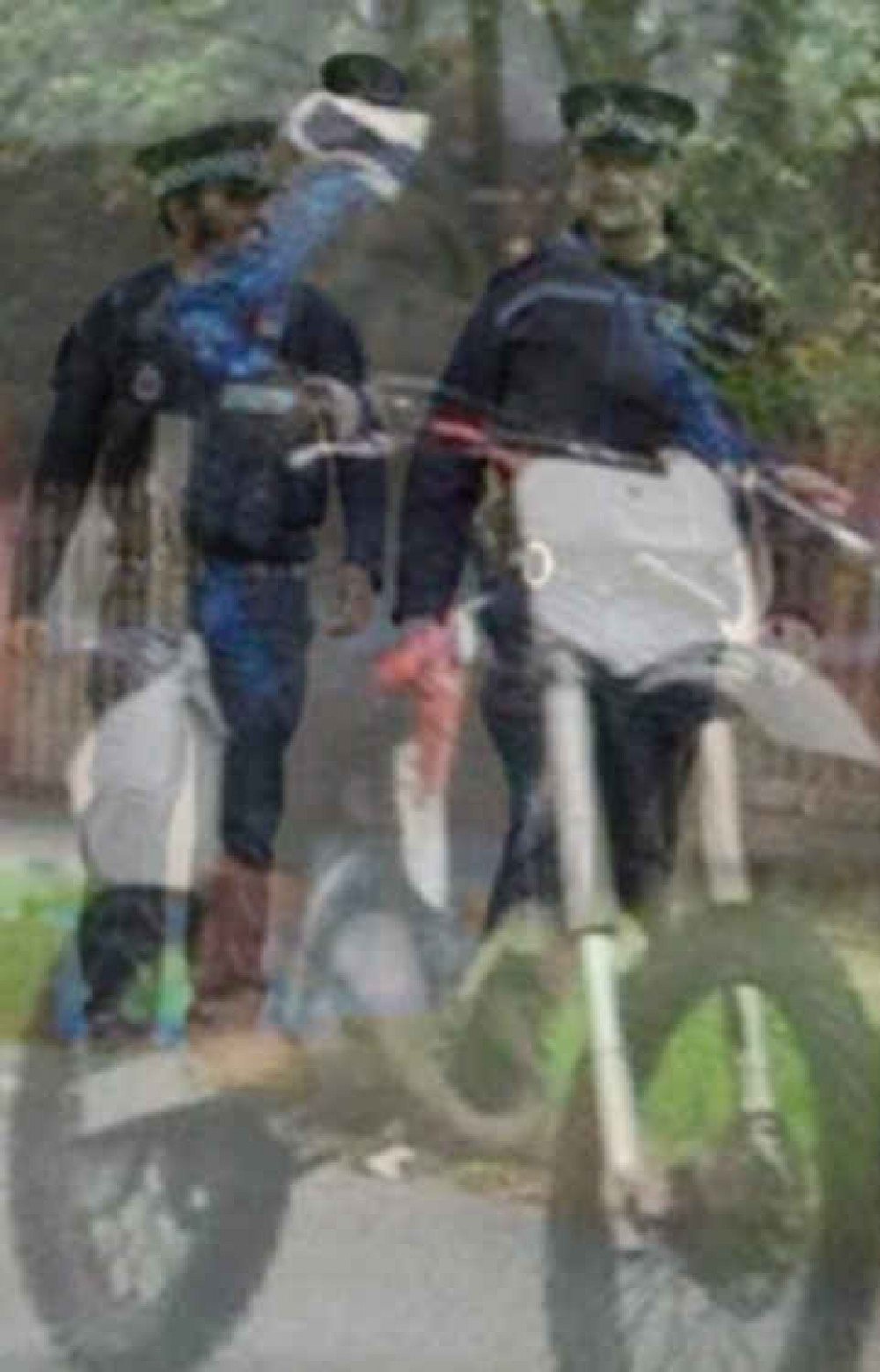 Police are urged to raise visibility to deter anti-social bike riders
THURROCK'S police commander Chief Inspector Richard Melton has conceded that anti-social behavior in some area of Thurrock is running out of control – with problems with illegal motorbikes a particular problem in areas including Chadwell St Mary, Tilbury and South Ockendon.
Essex Police and Crime Commissioner Roger Hirst and Ch Insp Melton were addressing tonight's full meeting of Thurrock Council, just over a week after they both appeared before a public forum in the borough when the same issues took centre stage.
And yesterday (Tuesday, 26 January) residents in Stanford-le-Hope and East Tilbury spoke of their deep concerns over the rise in visibility of illegal riding of bikes (and four-wheeled vehicles) in the east of the borough.
Blackshots ward councillor Joy Redsell raised the issue of dangerous bikers this evening when she asked Mr Hirst: "I know this is a low priority for you, but it is not for residents. We have got a big motorbike problem, some of the perpetrators are drawing knives on residents when challenged.
"We know where they are coming from, perhaps if police officers liaised more with members we could pass the information on that we are getting from our residents. This is getting worse in lockdown."
Both Mr Hirst and Ch Insp Melton were quick to assure Cllr Redsell that the issue was not 'low priority'.
The divisional commander said: "Road crime is a big priority for us, this is brought up many times in my working week and we have done a lot of good work.
"But we do realise there is more work to do, we will make sure we liaise with our community safety liaison officers to make sure we are in the right place at the right time and keep these off your streets.
"Motorcycles are a real blight on Thurrock. We will deal with them when we catch them – they just need to be caught."
Cllr Sara Muldowney spoke up on behalf or residents in her ward, Chadwell St Mary, saying: "Chadwell is an area where there has been an increase in anti-social behavior. Can you tell me when the residents of Chadwell St Mary can expect to see action."
Again Ch Insp Melton answered, saying: "You are right there has been an increase of anti-social behavior, much of which is Covid-related. A lot of Covid reporting that comes in goes down as anti-social behaviour after people have done the good thing thing and reported neighbours.
"Of course there is the issue of motorbikes, your residents are reporting that. We are making sure the community policing teams are up to strength and we have pro-active teams. I hope to see anti-social behaviour come back under control.
Cllr Andrew Jefferies also highlighted that his South Ockendon ward is an area suffering from increasing anti-social behaviour.
And he pointed out that officers who were supposed to be on cycles to allow increased mobility around the town had been notable by their absence.
He said: "The two cycles were removed from Ockendon police station for repairs and also that the two officers who rode them needed to take their cycle proficiency tests.
"Will you give my residents an assurance they will now be used and visible policing come back to South Ockendon."
Ch Insp Melton said: "The simple answer is yes, we have seen an increase in offences committed in South Ockendon. It's not lost on me I will ensure we continue to be visible.
"As for the cycles this is not an issue that that has been brought to my attention. But I will look into it and ensure Ockendon is getting the focus you deserve."
Tilbury ward councillor John Allen highlighted a similar rising level of bike crime in the town and gave a graphic description of a rider who narrowly missing colliding with an elderly lady on a pedestrian crossing he had witnessed. "I could only shut my eyes and grit my teeth as he went towards her but thankfully, somehow he missed her," he said.
He asked Mr Hirst: "Can you tighten up patrols. We need some action, it's only going to be a matter of time before we see a fatality. "
Mr Hirst answered: "I can absolutely assure you road crime is something we do take seriously."