Scouts' delight and thanks after donation of blocks for new hall - but gift comes with a tinge of sadness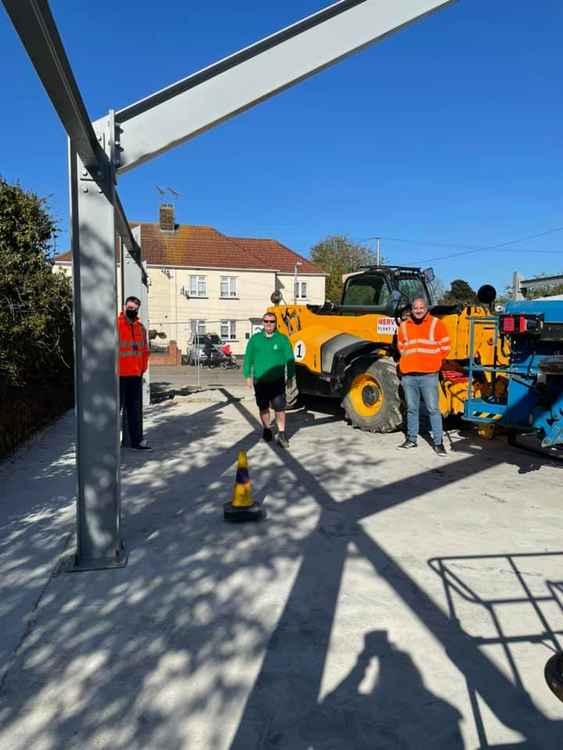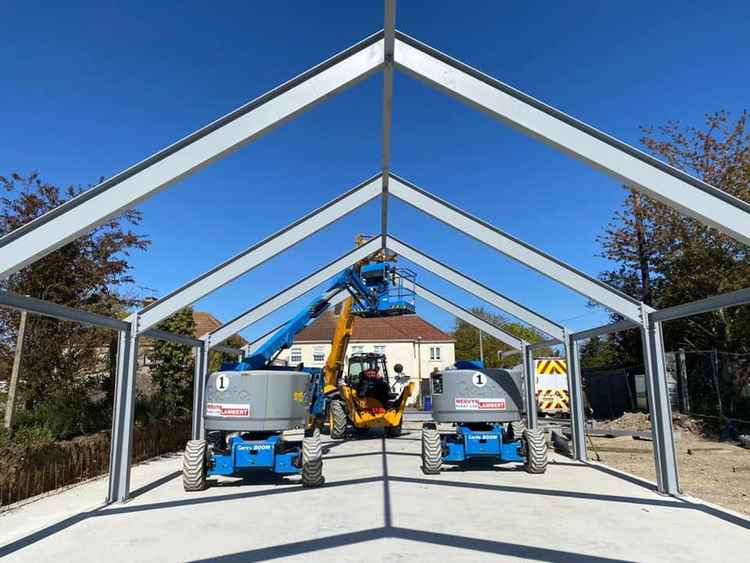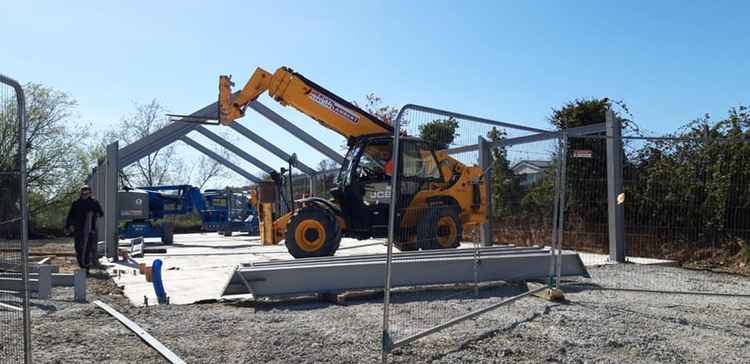 WORK is continuing apace on the rebuilding of First Corringham Scouts' new hall and has been boosted by a major donation.
Last month Thurrock Nub News reported on a call for support for the scouts after work on the new hall hit a major hurdle after contaminated soil was found on the site.
All of the budget for the new hall was swallowed up in digging out the soil, disposing of it and laying a new concrete base but things have now moved on thanks to a community fundraising and a significant donation from Tarmac.
The company has a major blocks plant at nearby Linford and the company has donated new block for the building of a hall.
A spokesperson for Tarmac, who were alerted to the appeal for help by employee Michelle Pankhurst, said: "We're actively involved within our local communities and are proud to provide building materials towards the development of the 1st Corringham Scout Group's new scout hut. We look forward to being a part of the project as it takes shape."
Acting Group Scout Leader Glenn Ford said: "A massive thank you to Tarmac in Linford for all the blocks needed to build the shell of our hall. And a special thank you to Paul Leslie and Shane Hebb for coming along to see our site and our legacy for the community. And also to Michelle for recommending us."
While there are smiles all round for the donation, it also comes at a time of local sadness for Tarmac, which recently announced that it is making redundancies at the Linford site.
A spokesperson for Tarmac said: "In response to changes in market conditions we are implementing a revised operating model at our Linford blocks plant.
"We have consulted with affected employees and continue to work with those colleagues impacted to identify alternative roles within Tarmac or, where necessary, provide support in seeking alternative employment."
If you would like to help the fundraising campaign for the new scouts hall in any way, contact the group via its Facebook page or email [email protected]
If you would like to make a donation to the fundraising campaign you can do so via this link.