Turning the spotlight on a dark issue in Grays community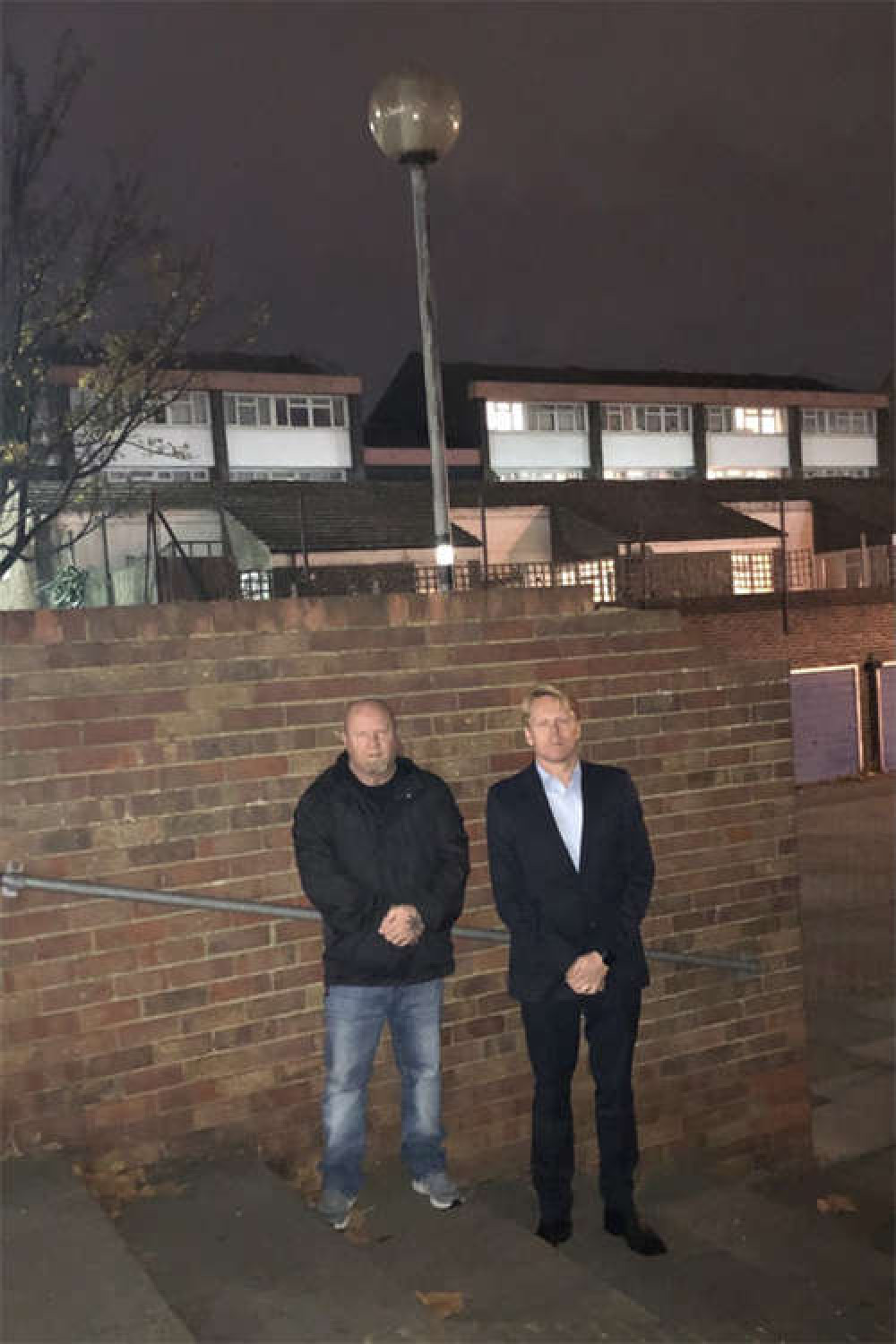 Ian Zanders (Left0 and Cllr Martin Kerin.
A WARD councillor and Seabrooke Rise estate resident have uncovered more than 60 lights in need of repair on the Seabrooke Rise estate in Grays as part of an ongoing attempt to improve lighting and community safety in the area.
Following complaints from residents about the declining quality of the lighting, Cllr Martin Kerin and resident Ian Zanders conducted an audit, walking the estate at night, to catalogue the lights and assess how bad the situation is.
Speaking after the walk, Mr Zanders said: "I knew that the situation was bad, but I never expected it to be quite this bad. The problem has been getting progressively worse for some time now, and it is about time that something is done about it!"
Cllr Kerin added: "Following numerous complaints from Seabrooke Rise residents, I decided to see for myself and audit how bad the situation is at night time. I am shocked that I have had to report over 60 lights in need of repair to council officers.
"Local residents deserve so much better than this. It is time for the council act quickly to get this problem resolved before it gets any worse."