Villagers urged to make their point over controversial solar farm plan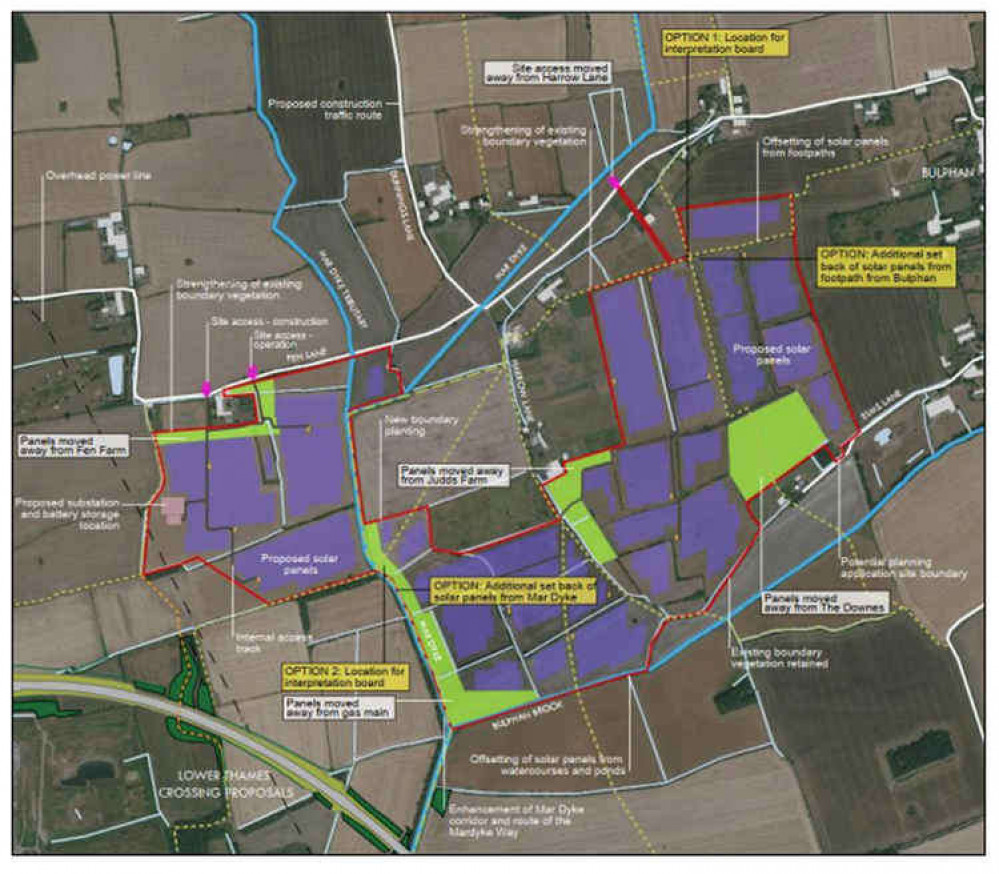 A CALL has gone out to residents in a village to make sure they make their feelings known about a controversial solar farm application – and they are being urged to ensure that councillors making a site visit get to see the real situation.
An application was submitted to Thurrock Council earlier this year for the solar farm to the west of Bulphan.
Many residents are opposed to the scheme which they believe will have an adverse impact on the village and local environment.
As part of the application members of the planning committee will be making a visit to the village and proposed site next week in advance of making a decision on the project at a forthcoming next meeting.
One of the leading opponents of the plan is Janet McCheyne who is a regular contributor to the village online bulletin board.
She says: "Councillors on the planning committee are going to be making a site visit on Tuesday, 7 September. They will board a minibus at the Civic Offices at 10.45am, so should be in the Bulphan area by 11am. They have booked a 2 hour session. The council meeting at which they will make a decision on the solar farm will be on 23 September.
"As the site visit won't take place during school drop-off or pick-up time, it would be useful if people could park their cars from the school to the bend by Brandon Hall (avoiding the double yellow-lined areas) as this is the usual parking pattern during those times. You don't have to stay with the car - just come back at 1pm to collect it.
"Lots of residents have voiced strong objections to the solar farm and to the construction route, through the village.
"We are hoping that those residents might feel moved to create placards with very simple, minimal wording to get across your main objection. Of course, you are equally welcome to produce a placard expressing support.
"If you don't relish the thought of standing with your placard on the proposed route for the construction traffic (Church Road and Fen Lane as far as the Havering boundary), then you may wish to pop it in a wheelie bin on the pavement or push it into the verge."
New thurrock Jobs Section Launched!!
Vacancies updated hourly!!
Click here: thurrock jobs