VIPs are upbeat about Purfleet future after Thames link is made official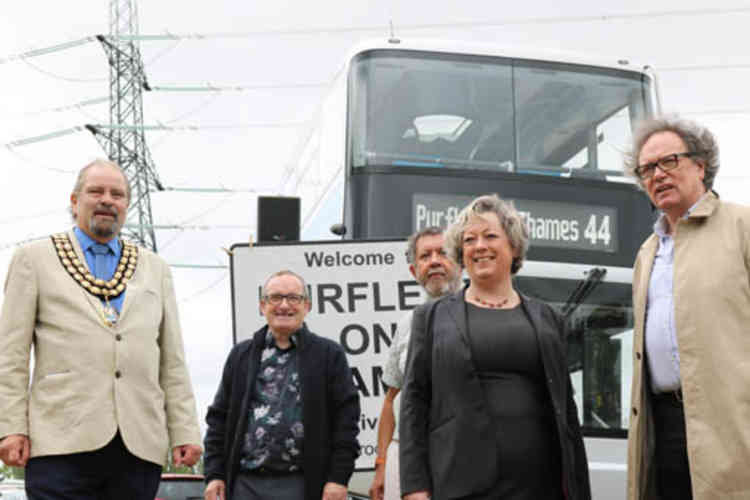 From left: Mayor Cllr Terry Piccolo, John Rowles, Trevor Bachelor, Jackie Doyle-Price and Ken Dytor.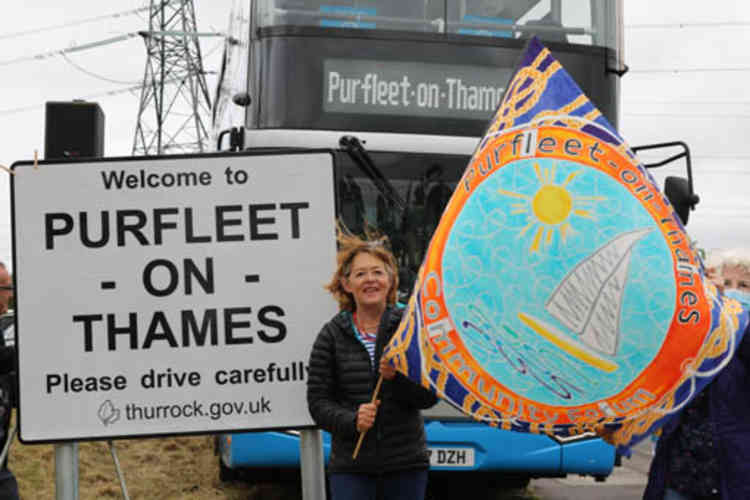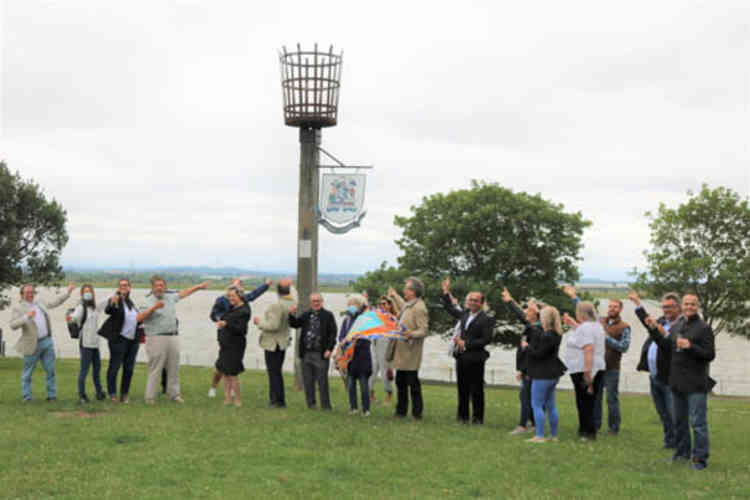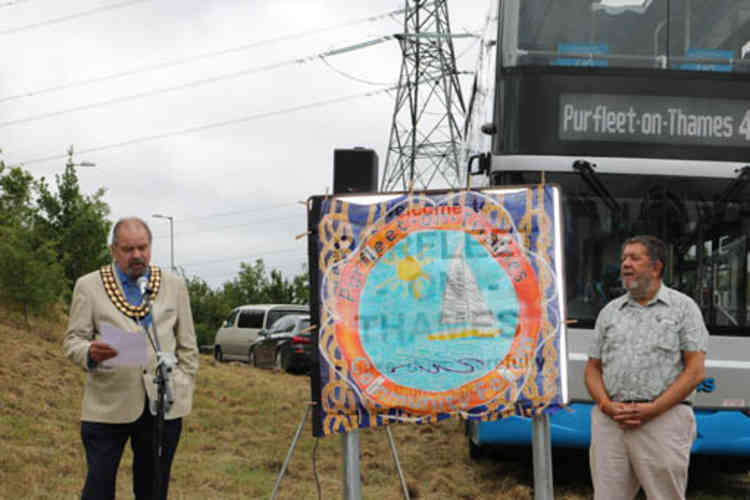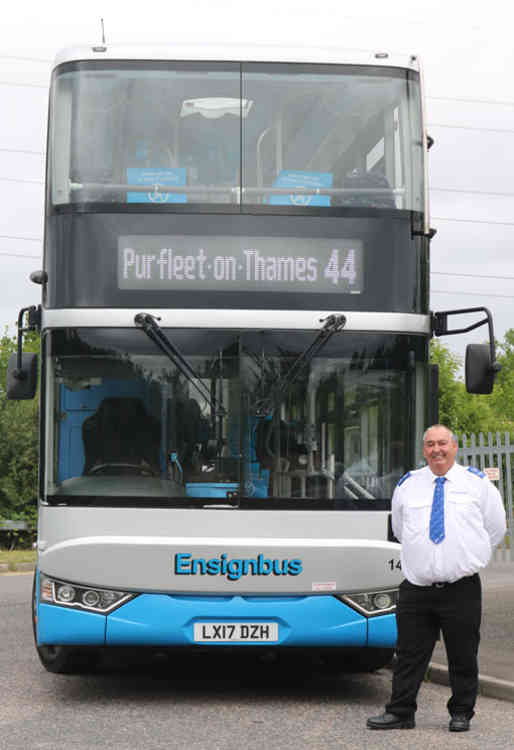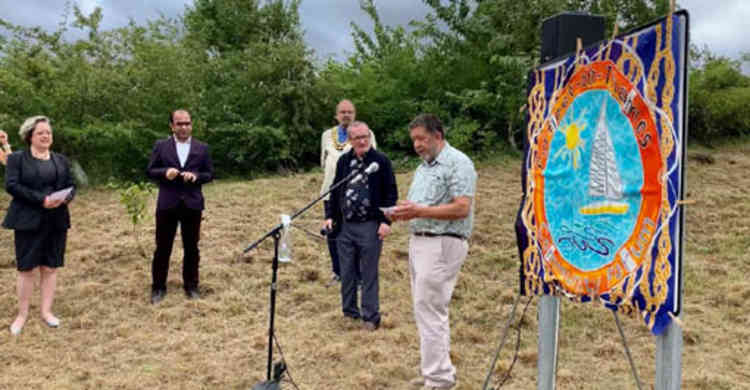 UPBEAT comments from VIP visitors to the official unveiling of the new signed for renamed Purfleet-on-Thames suggest the town has a big future.
Following approval for the name change after a local campaign headed by the town's community forum, on Saturday afternoon (4 July) the town's new name was given a public launch with the unveiling of new signage at a ceremony attended by a number of VIPs.
Among them was borough mayor Cllr Terry Piccolo who said: ""The involvement of the local Forum in bringing this name change forward must be commended. With the commitment of the local residents I am sure Purfleet-on-Thames has an exciting future".
Borough MP Jackie Doyle-Price, who has been a critic of many of the plans for the town's regeneration proposed by Thurrock Council, was also in upbeat mode at the ceremony and back Purfleet-on-Thames' future by saying: "The location is fantastic, next to our capital city, on the river. What better location can there be?"
Ward councillors Victoria Holloway and Qaisar Abbas were also in a positive frame of mind about the area's future. Cllr Holloway said: "This name change signifies the importance of this place and where it sits on the river and in Thurrock", while Cllr Abbas added: "The old, new name will raise the area's profile."
Cllr Abbas's reference to 'the old' reflected Purfleet's history. It has been more than 100 years since the name Purfleet-on-Thames was first used.
First written reference to Purfleet-on-Thames was in 1866. In early Victorian to late Edwardian times the village of Purfleet attracted up to 1,500 tourists a day who arrived by boat and train.
They came to enjoy the river and rural pleasures of this once popular village. It was a destination of choice for many Londoners. Hopes are high that it is about to become a destination of choice again after a £1 billion regeneration of the area was approved and is starting to happen. Reflecting on the two year campaign to make the name change, Purfleet-on-Thames Community Forum chair John Rowles said: "This just shows that by being involved, you can make changes happen." Ken Dytor head of PCRL (developers of the town regeneration) said: "We are going to be backing the community to the hilt, opening up of the river is going to be really important. This is a real opportunity for us to show the World what Purfleet-on-Thames means, it means a community working together in harmony to get results" Summing up, forum vice-chair Trevor Batchelor said: "I am delighted to see the name change come to fruition after over 100 years of Purfleet persistence. The new name is like an old friend returning for good this time. A ray of hope for our future with a nod to the past. Allison Campbell MBE suggested the name change nearly 20 years ago; I am proud to have given the final push to make the name change happen".
New thurrock Jobs Section Launched!!
Vacancies updated hourly!!
Click here: thurrock jobs