Sam's the man at double as Grays lift Memorial Trophy in derby with Dockers. Millers go down.
---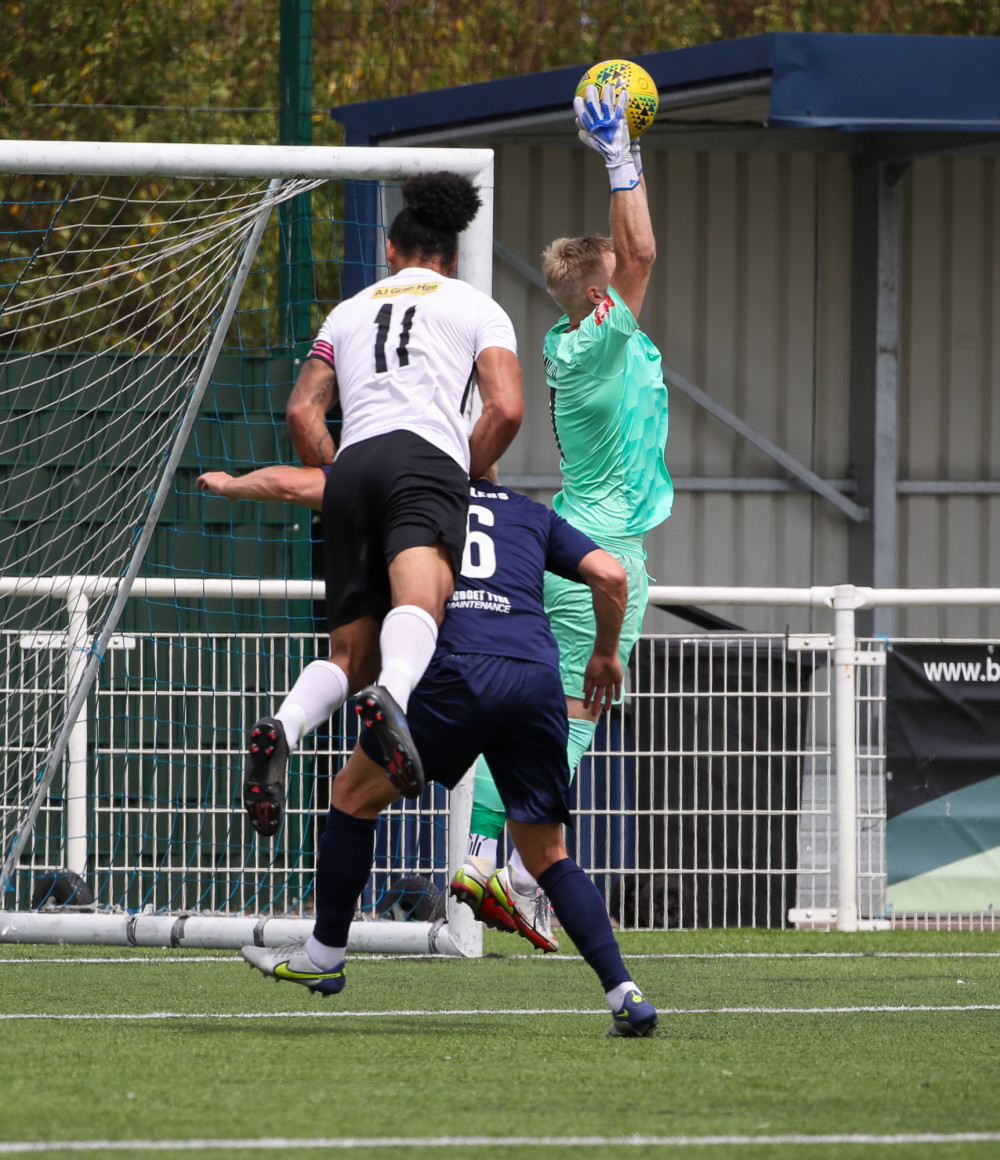 Action from this afternoon's first fixture at Parkside. Picture courtesy of Kevin Lamb (Lambpix).
TWO goals from Sam Bantick decided the destination of this year's Stan Veness Memorial Trophy as Grays Athletic came from behind this afternoon (Saturday, 30 July) to beat Tilbury 2-1.
The Dockers had gone ahead in the annual pre-season friendly through Lewis Clark's 15th minute goal.
It was a lead Tilbury held almost to the hour mark before Bantick struck to put the Blues level in a match played out in front of a crowd of 176 at Parkside. And Bantick popped up with the winner on 76 minutes.
Earlier in the afternoon, also at Parkside, Aveley had entertained Southern Premier Central Royston Town in another friendly, which went the way of the visitors 2-1.