Thurrock get off the mark In style
By Ralph Henderson - Nub News contributor
---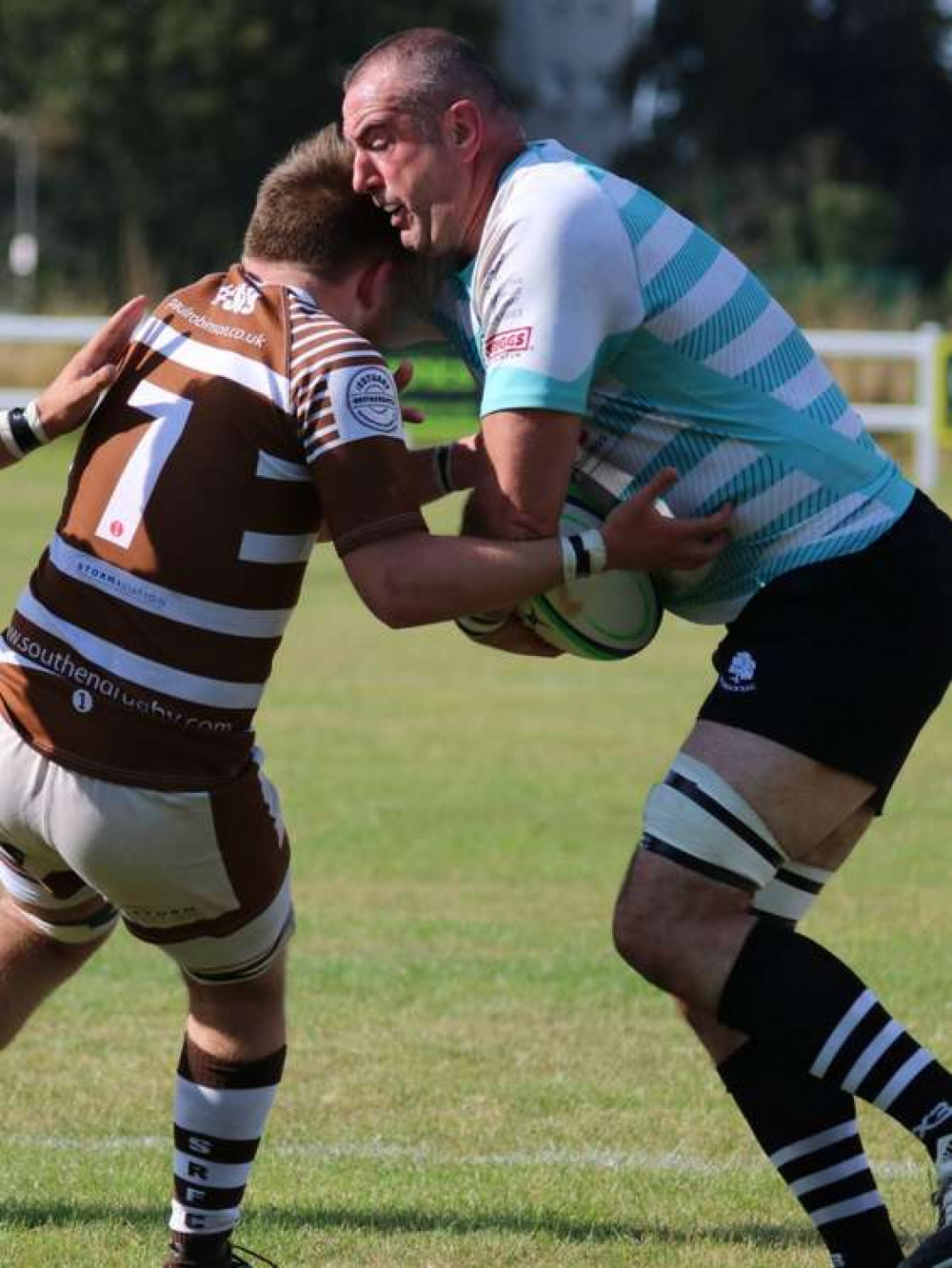 Chelmsford 7, Thurrock 24
THURROCK arrived at Chelmsford on Saturday (15 October) on the back of four straight defeats.
The game was preceded by a luncheon sponsored by Andy Green who entertained old friends and adversaries like Keith Richards, Graham Morris, Roger White and Lew "Cowboy" Hughes.
The topic of conversation was the first Essex Cup Final when Thurrock defeated an all-star Chelmsford in convincing fashion. On the bench was Andy Hancock, the scorer of England's greatest ever try! Another former player was future England çaptain, Tony Bucknall.
On this occasion, however Thurrock were looking to make their own history!
Thurrock started to live up to their potential at Coronation Park on Saturday. After their travails of previous weeks, this was a real fillip for the Oakfield outfit. So often have they flattered to deceive but, on this occasion, this was a performance to savour as the team fought for each other for the full eighty minutes, minimising the impact of the "Radio City" slope and windy conditions!
Chelmsford's coach even conceded that he thought Thurrock would win when he saw the size and physicality of their players; a psychological boost from the off. The away side thundered into tackles launching trebuchet type hits and sent wave after wave of attackers into the Chelmsford 22.
Dritan Loka, James Rodger and Caolan Watts-Adams dominated the skyways ensuring a constant supply of possession and allowing the backs to orchestrate some intricate set pieces.
Alex Jones was able to set up good field position with a 50/22 kick, while every time the home side attempted to break the stranglehold, they were scythed down by some coruscating tackling led by Niall Clifford, Henry Bird, Kodie Holloway and skipper, Ben Timson.
Nevertheless, despite their superiority, Thurrock were unable to capitalise in the scoreboard. Time after time, they were held up short until, after a splendid passage of play where the ball was switched from side to side, the splendid Kodie Holloway forced himself over. Harry Reynolds, having distinguished himself with a couple of outstanding runs, added the extras.
With Thurrock seemingly in control, Chelmsford broke away through Scott James before Rhys Cotter brought him to ground with a superb last-man tackle.
However, just when it seemed that Thurrock had weathered the storm, a bouncing pass put winger Jack Acorn into the clear. Moseley converted; but there would be no growing in confidence as Thurrock began to apply even greater intensity. From an almost identical position, Kodie Holloway was the beneficiary of some brilliant off-loading and sleight of hand to score his second try!
Reynolds hit the post with the conversion.
At half- time Thurrock held a slender lead and, had it been a boxing match would have been out of sight!
Oh ye of little faith! There was no way that Thurrock were going to surrender their advantage. Clifford and Timson implored their troops to throw everything into an offensive and this had to continue through the half. Chelmsford, in spite of the slope and wind, were never able to get into the game as they were "strangled " by the Thurrock defence.
Thurrock went on the offensive and this was now the "Holloway show" as winger Kye scampered over in the corner.
Next the mighty Dritan Loka, maturing like a good Albanian wine, was unstoppable as he repeated last week's performance, much to the delight of his family watching online.
Henry Bird and Reynolds added a couple of extras as there was no stopping this juggernaut of a team.
There had been more impressive performances from Aaron Antrobus and Lawrence Brown, while Jack Cowman and Rob Murphy showed their versatility.
It was good to see Malachy Watts-Adams come off the bench to join his brother in the fray as Thurrock continue to blood its youngsters.
This had been an outstanding eighty-minute commitment which should be a blueprint for the season.
If Thurrock continue in this vein, they will be more than a match for anyone.
Their resolve will be tested by table-toppers H.A C. on Saturday, although, on this form, they should fear no one!