'A Bunch of Amateurs' at the Thameside Theatre
---
Thameside Theatre, Orsett Road, Grays
22nd Sep 2022 - 24th Sep 2022
UNTIL Saturday 24th September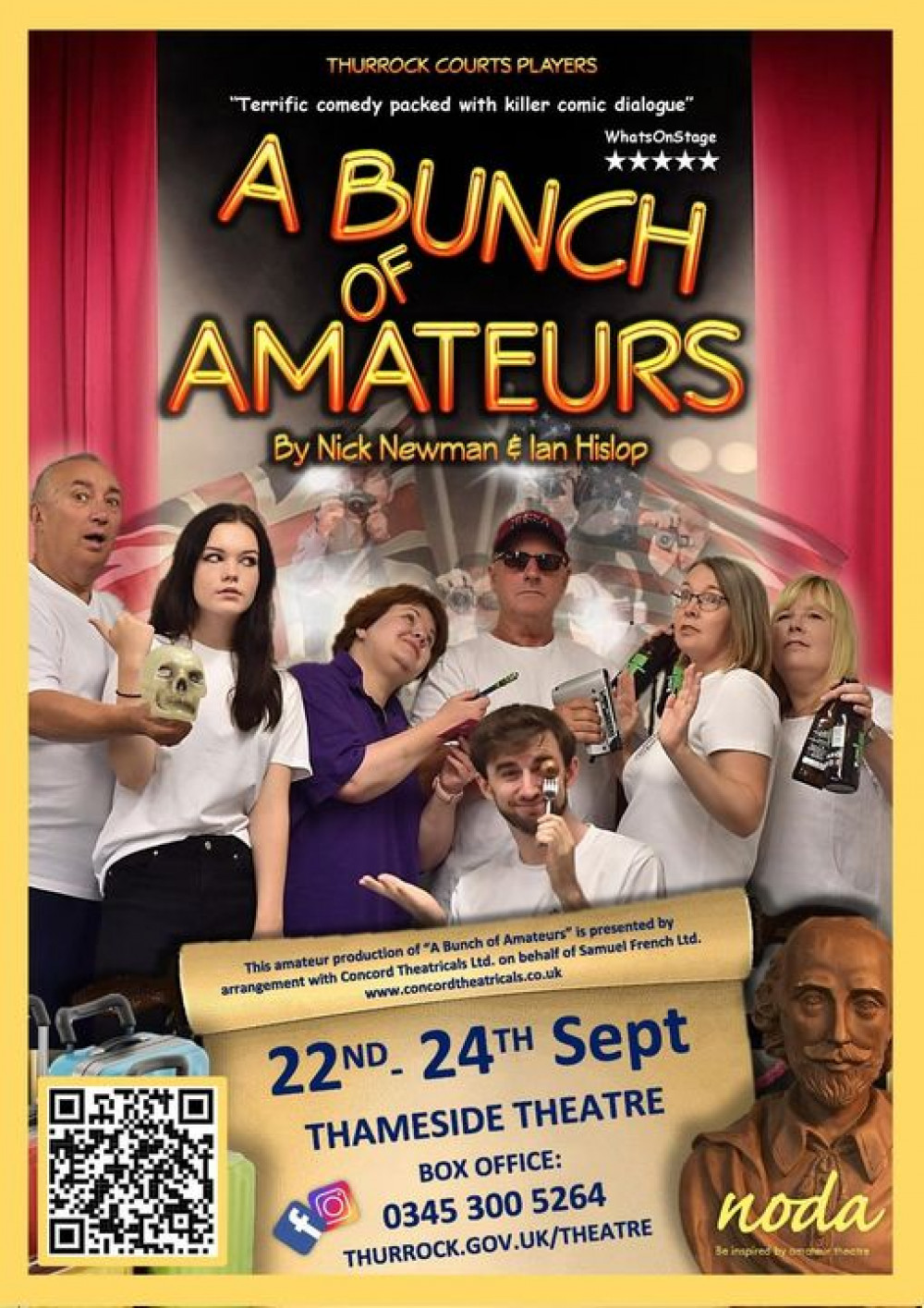 THURROCK Courts Players are readying themselves for their next production, due to take place at the Thameside Theatre in Grays next month.
The Players will be performing the renowned comedy 'A Bunch of Amateurs' written by Ian Hislop and Nick Newman.
The plot follows the ambitions of fading Hollywood action hero, Jefferson Steele, who signs a contract to play King Lear in Stratford.
His monstrous ego, vanity and insecurity are tested to the limit when he finds himself in the sleepy village of Stratford, Suffolk with a bunch of amateurs struggling to save their theatre from developers. The irony of the current situation at the Thameside Theatre may not be lost on some local theatre followers.
The production has been described as "a terrific comedy packed with killer comic dialogue, plenty of twists and turns."
Performances will be on Thursday, 22 September, Friday 23 September and Saturday, 24 September and tickets for the three productions, which start at 7.45pm, can be booked via this link.
Add your Thurrock event for FREE here!
Nub It