Making a real difference as store supports Mind
Halloween might not be the first thing people think of when considering mental wellbeing but in Thurrock, with the help of the Socketts Heath Co-op, Thurrock an
---
By Neil Speight
Posted: Monday, 08th November 2021 10:11 am
---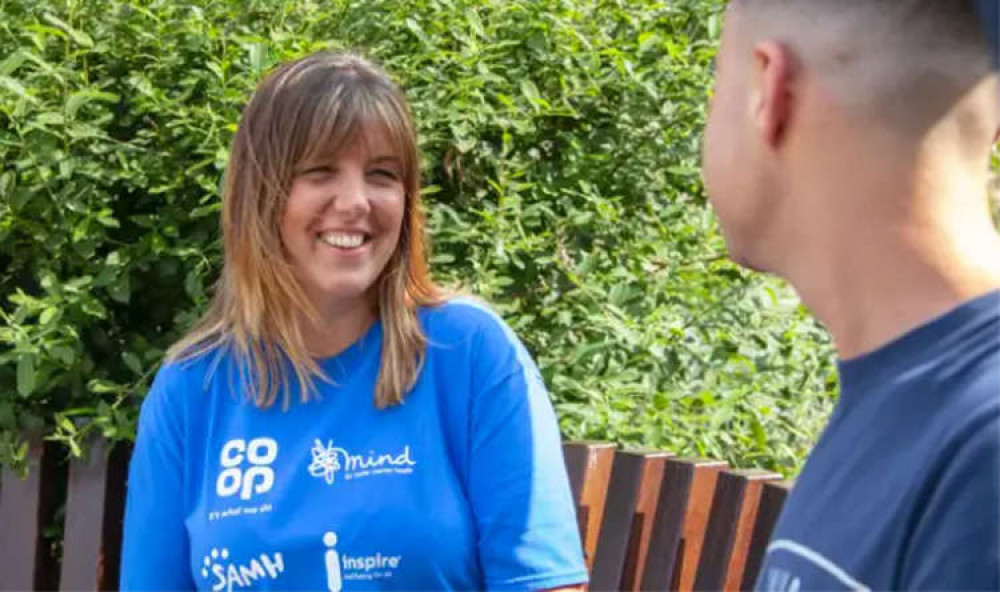 Big seasonal moments
HALLOWEEN might not be the first thing people think of when considering mental wellbeing but in Thurrock, with the help of the Socketts Heath Co-op, Thurrock and Brentwood Mind really made it a positive occasion.
On Halloween, the branch put on a special screening of the comedy film Hocus Pocus to celebrate All Souls and the autumn festival – raising funds from those who attended Brentwood Theatre.
And the Co-op store ran a raffle in the build-up to the festival and put together a prize hamper full of ghostly goodies which raised £110, that was donated to the local Mind group – one of the causes regularly supported by the store.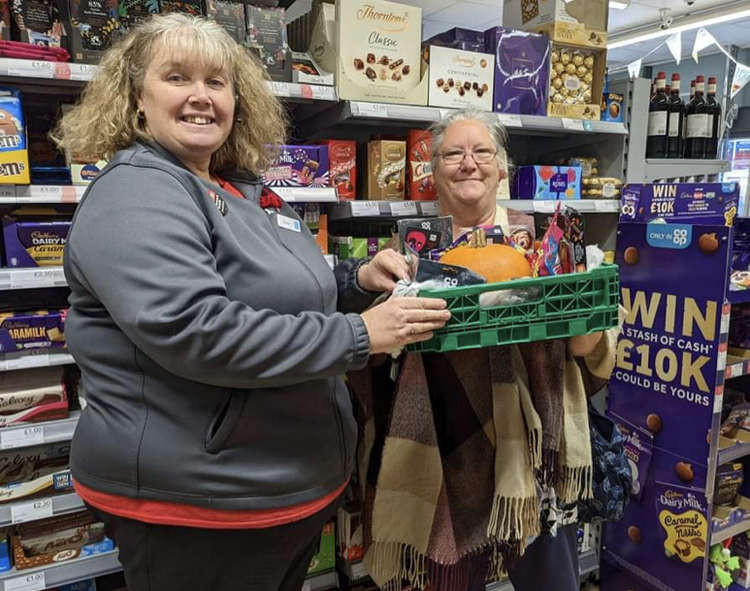 Socketts Heath Member Pioneer Claire Mason presents winner Lynda Brown with her hamper.
Over the past year a number of tandem events between the store and Mind have taken place, particularly with the aim of raising awareness of Mind's work.
Mind locally is based at Bridge Road, Grays, which is the centre for its staff and volunteers who are carrying out amazing work in the local community. And it's not just service users that have gained a benefit, it has also proved hugely rewarding for volunteers.
One of them, Rebecca White, says: "In the few months of volunteering with the Advocacy Team at Mind in Thurrock, I have discovered and learned so much about how people live with mental health problems. It has been an eye-opening experience and has changed my perspective on mental health."
Rebecca, and those who help Mind like Co-op Member Pioneer Claire Mason, who organised the raffle and co-ordinates with the team at Bridge Road, are really making a difference as they support Mind's core goals.
Claire says: "We do a lot of great work supporting the community and it's all very rewarding and enjoyable, but I really feel we are helping Mind play a big role in improving people's lives and wellbeing and it is really special to be able to work with the team."
One in four of us experience a mental health problem in any one year. That's someone in every family, workplace and friendship circle. In the UK it's around 14 million people.
That's why Co-op is working in partnership with Mind, the Scottish Association for Mental Health (SAMH) and Inspire to bring communities together to support mental wellbeing.
Be Kind To Your Mind
To help you look after and find support for your and others mental wellbeing, Co-op created Be Kind To Your Mind. It includes activities from Co-op and its partners as well as general tips and how to seek support from its charity partners, Mind, SAMH and Inspire.
If you need support with your mental health or know someone that does, the following can help:
Contact Mind for support in England and Wales on 0300 123 3393 (lines open 9am to 6pm, Monday to Friday), text: 86463 or email [email protected]
Text SHOUT for support anywhere on 85258
Co-op membership helps support Co-op's national charity partners and Local Community Fund causes. When you buy selected Co-op branded products and services, 2p for every pound spent goes to you and Co-op gives the same to local communities. See www.coop.co.uk/membership